It's not that kids don't have fun during the school year but holiday fun is a whole different ball game. Singapore is filled to capacity with indoor playgrounds complete with colourful ball pits, winding slides, bouncy nets, cassia seed sand play, exciting laser tag and realistic Virtual Reality escapades. Mix it up with some outdoor play where kids can try out obstacle courses, basic trekking, vegetable farming and of course some much needed water play. Let the March holidays begin!
Indoor Playgrounds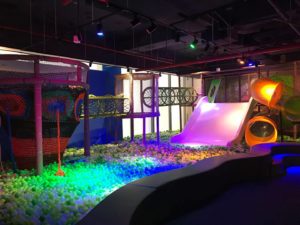 The first indoor playground with a pirate theme, Pirate Land is filled with fun elements for kids including a bouncing house, trampolines, jungle gym, indoor simulation, sand play and even a supermarket and kitchen square. Older kids can have a go with their parents at Laser Tag while adults can entertain themselves in the Virtual Reality section.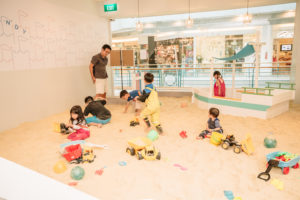 Imagine kids building sand castles in a clean, cool and calm environment. Indoor sand playground Sandy Dandy has accomplished all this and more. There is also a bouncy castle and a toys area in case your kids get tired of playing in the sand. And parents, there's even a cafe for you to grab a cuppa while your little ones get their hands dirty.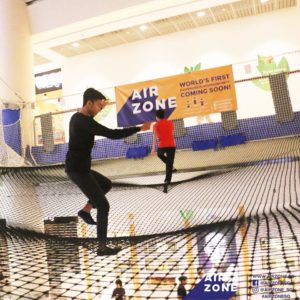 There are some who are afraid of heights and then there are some who relish it. For the latter we present Airzone, Singapore's first and only elevated playground with various themed zones containing exciting games. Sitting smack in the middle of the atrium of City Square Mall, Airzone boasts a fully suspended ball pit in the air with over 40,000 balls for you to throw, jump and crawl in. Climb down or up between floor levels using nets and slides. Kids are sure to have a blast but we have a feeling some adults will enjoy it even more!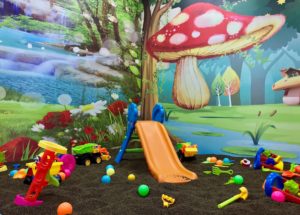 An indoor sand play area where the sand pit is filled with 100% natural cassia seeds which are not only safe but fall off children's clothes easily. No more time and effort wasted trying to keep the kid's clean after sand play. Kids who are not interested in venturing towards the sand put can head on to the arts & craft section. Magic Sand also offers comprehensive birthday party packages.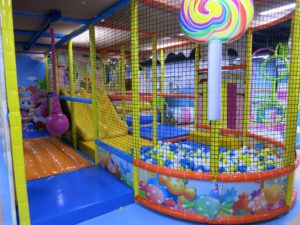 Tickle Tickle is an indoor play area in the north west part of Singapore. It offers a 4-in-1 playground concept with a softplay structure, themed pretend play, rides, toys and interactive play equipment. You can also book a small group party at either one of their 3 venues or rent one their various themed bouncy castles for your own event.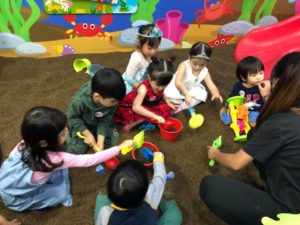 A well-supervised indoor playground, Giggly Feet offers a clean and safe environment where kids can jump on a trampoline and slide into a pool filled with cassia seeds. Run by a group of passionate individuals, Team Giggly Feet will ensure that your kids are well taken care of during their play time. It is also a great place to host private events including kids' birthday parties. Parents, you can also shop for a range of high-quality kids products including baby blankets and toys on their website.
Outdoor Play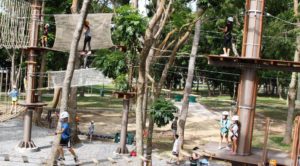 Take your kids on the awesome treetops adventure which is a rope obstacle course built in the trees and involves ladders, swings, trapezes, ziplines, tunnels and more excitement! There is a smaller course for younger kids (5 years and above) and an even more basic one for 4 year olds called the Mini Course.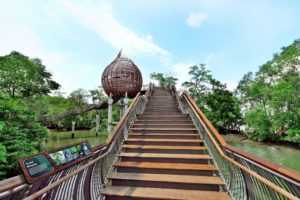 Before the summer truly kicks in, take advantage of the nice weather to head out on a family trek through the swamps of Singapore's first ASEAN Heritage Park. The swamp includes an extensive mangrove forest filled with rich flora and fauna. Let the kiddies point out birds and mammals in their natural habitat as they easily traverse the kid-friendly boardwalks and paved trails.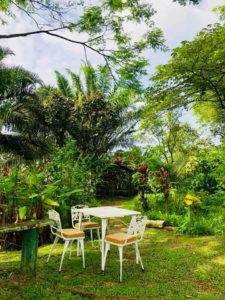 This planet-friendly vegetable farm has myriad activities to keep the young ones busy, from treasure hunting for plants to potting sessions, farm tours, art with nature and even culinary classes! Top it off with a wonderful meal made with fresh, organic produce at the award-winning bistro 'Poison Ivy'. Once a month, they also organize a farmers' market to promote local farmers, entrepreneurs and artisans who bring fresh, organic produce, vegetables, jams, granola and a variety of other products for sale.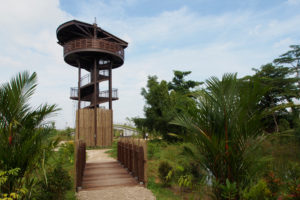 March is all about nature, people. So get started and do a rekkie of Singapore's largest freshwater farmlands complete with its 170 species of birds, 54 types of butterflies and 33 different kinds of dragonflies. Don't forget to climb to the top of the Raptor Tower, a10.65 meter tall wooden structure that offers a panoramic view of the surrounding marshes. While you point kids to the nearby educational boards offering interesting facts, let them show you the various kinds of birds.
One of the best facts about living in Singapore is that we are able to enjoy getting wet year round. And truth be told kids and water make a killer combination. The Children's Garden with its multitude of water tunnels, stepping springs, and various jets will be sure to make the young ones yell and scream in glee. And once they're done they're sure to be hungry, that's when you can head on to Satay By the Bay for a delicious meal!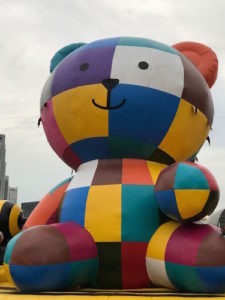 If you see giant animal inflatables swaying in the wind on The Float@Marina, you will quickly realize that Art-Zoo is back bigger and better than ever. Kids can choose from 15 massive bouncing zones featuring many real animals like gorillas and rhinos and some imaginary creatures like the Yeti. Also this year get ready to slide down a 19m-tall rainbow unicorn!
For more ideas for indoor and outdoor family activities, browse through our directory here.