Kumoya is hosting the world's first tokidoki pop-up cafe from March 29th to end June 2018 with tokidoki's favourite characters transforming the cafe into an uber adorable and magical experience and the bonus delish tokidoki menu created by Little Miss Bento (Shirley Wong) and the Kumoya kitchen team is a sure win!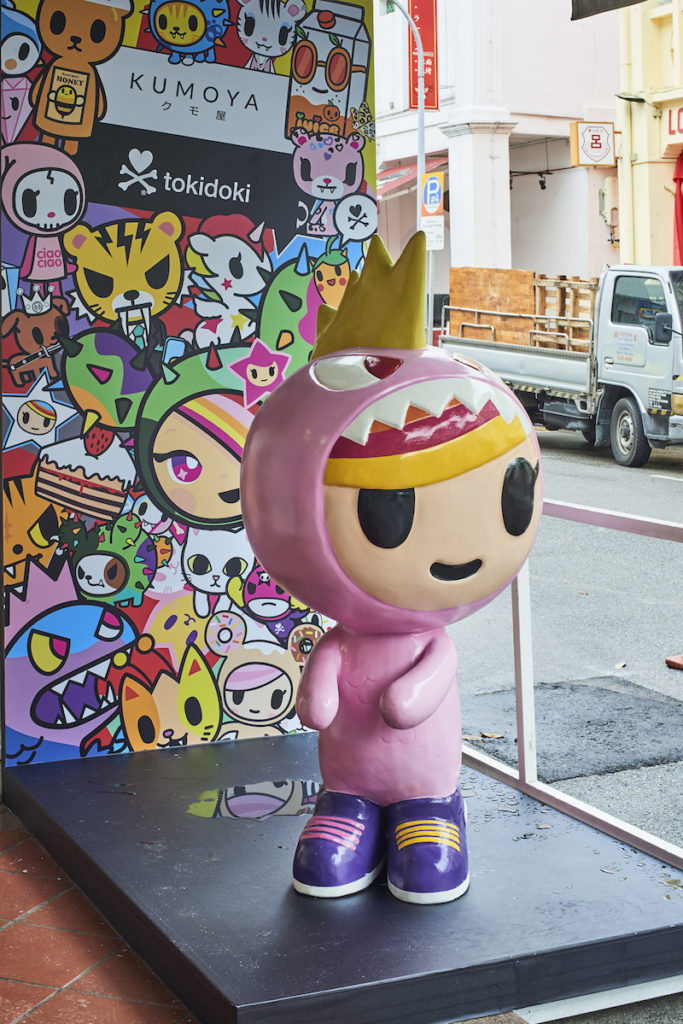 Tokidoki, which translates to "sometimes" in Japanese, is an internationally-recognised and iconic lifestyle brand based on the vision of Italian artist Simone Legno and his partners, serial entrepreneurs Pooneh Mohajer and Ivan Arnold. Since debuting in 2005, tokidoki has amassed a cult-like following for its larger-than-life characters and emerged as a sought-after global lifestyle brand. tokidoki offers an extensive range of products which include apparel, handbags, cosmetics, accessories, toys and more.
Kumoya is a Japanese-French inspired café based in sunny Singapore. The name Kumoya in Japanese refers to fluffy, light cloud house. "Kumo" refers to clouds and "Ya" means house or shop. Besides it's signature mouth-watering desserts, Kumoya offers a delectable variety of savouries like pastas, salads, curries and comfort snack bites like truffles fries and karaage chicken. Kumoya specialises in handcrafted eclairs, macarons, sweet pancakes and plated parfaits made on premise. Their menu is No Pork, No Lard and No Alcohol and prepared by a team of Muslim staff and colleagues in a manner that are suitable for the Muslim dietary palette. Their ingredients are also sourced from major Halal distributors and suppliers.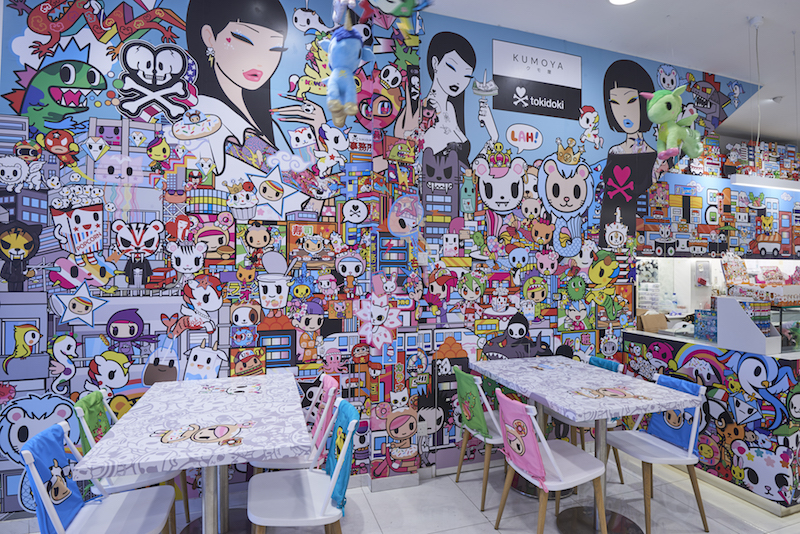 So what are you waiting for!
Kumoya x tokidoki
Dates: 29 March – End June 2018
Address: Kumoya @ 8 Jalan Klapa Singapore 199320
Opening Hours:
Tues, Wed, Thurs, Sun: 12.00pm – 9.30pm
Fri, Sat: 12.00pm – 10.30pm
Last Order 30 minutes before closing, Closed Monday
Menu Highlights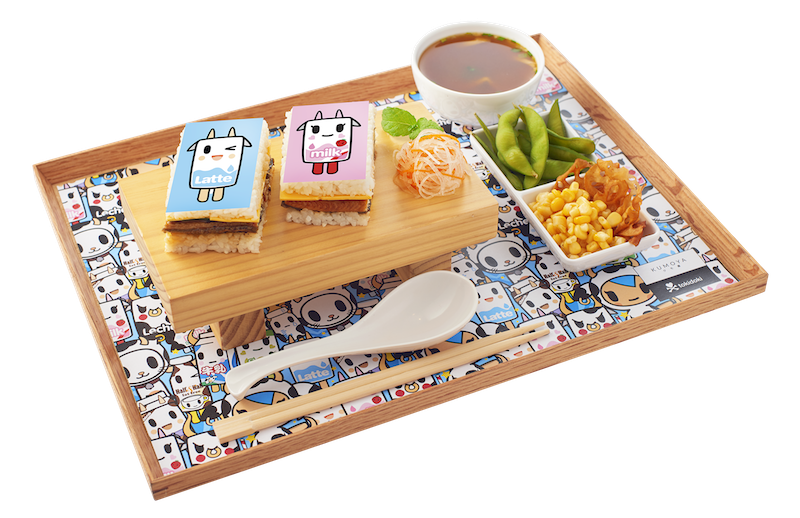 Moofia-Protected Pressed Sushi Rice $24.90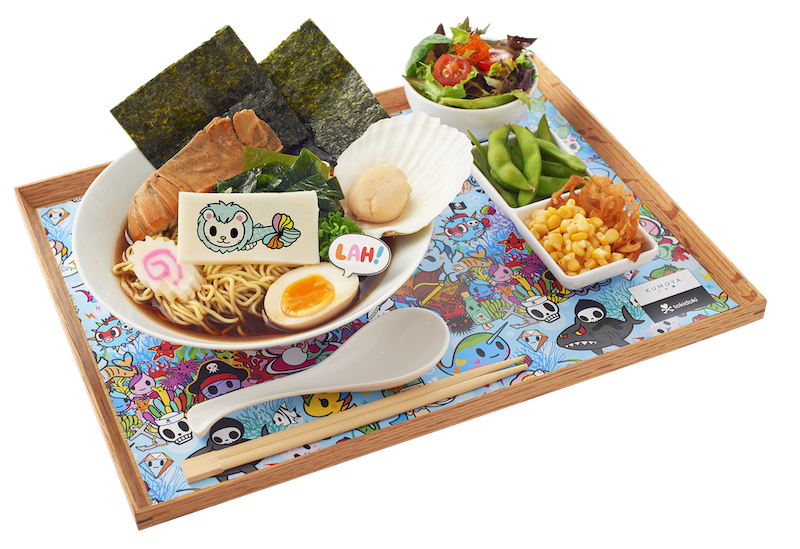 A Lot-of-Things LAH! Merlion Seafood Ramen $28.90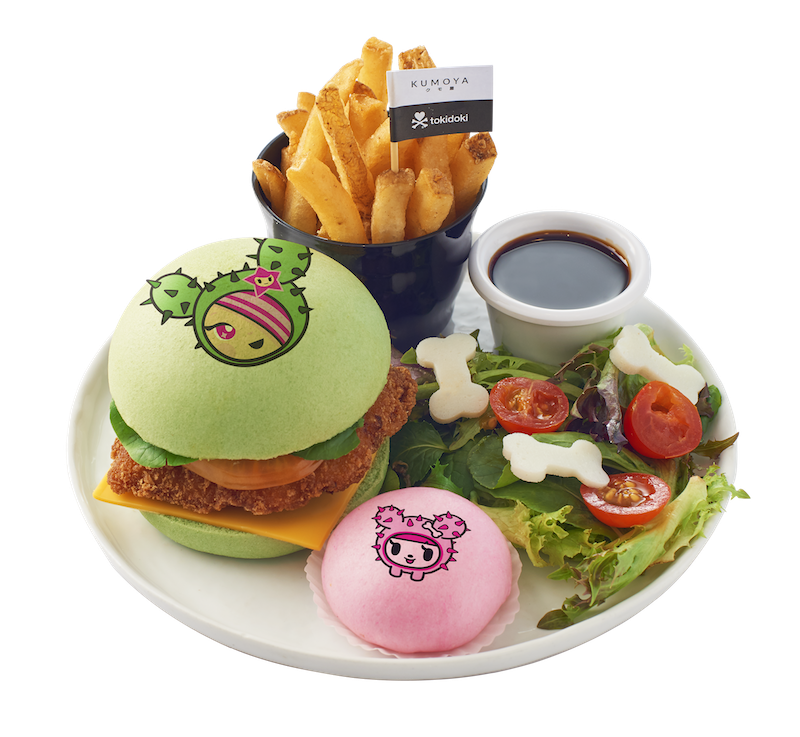 SANDy and Polpettina Full-of-Life Chicken Katsu Burger $23.90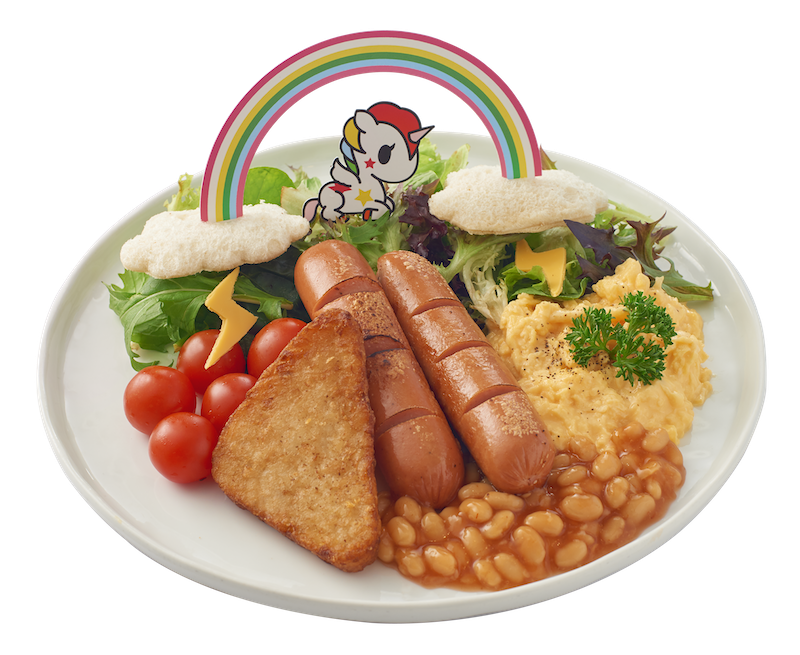 Stellina Sunny Morning Unicorno Magic Breakfast $25.90
Snacks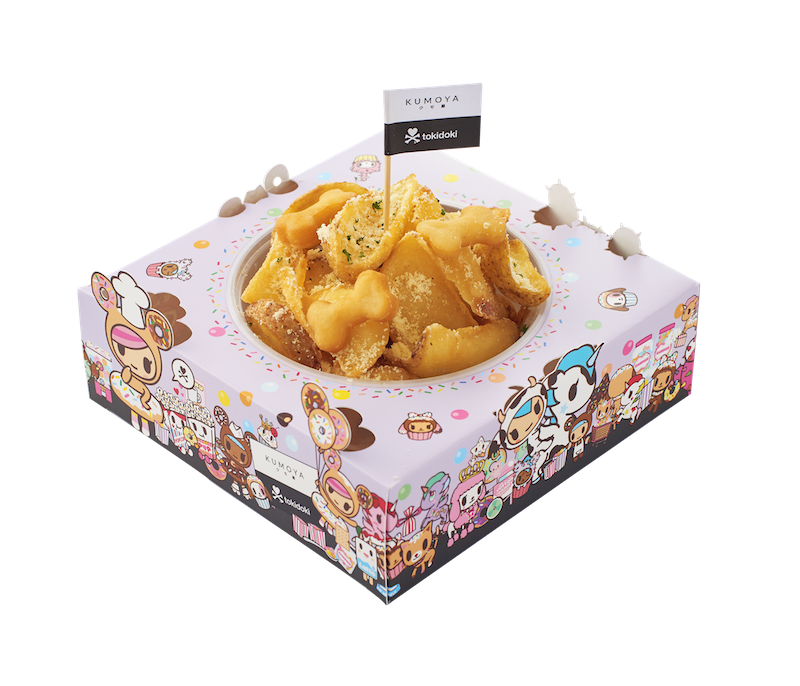 Truffle Fries $11.90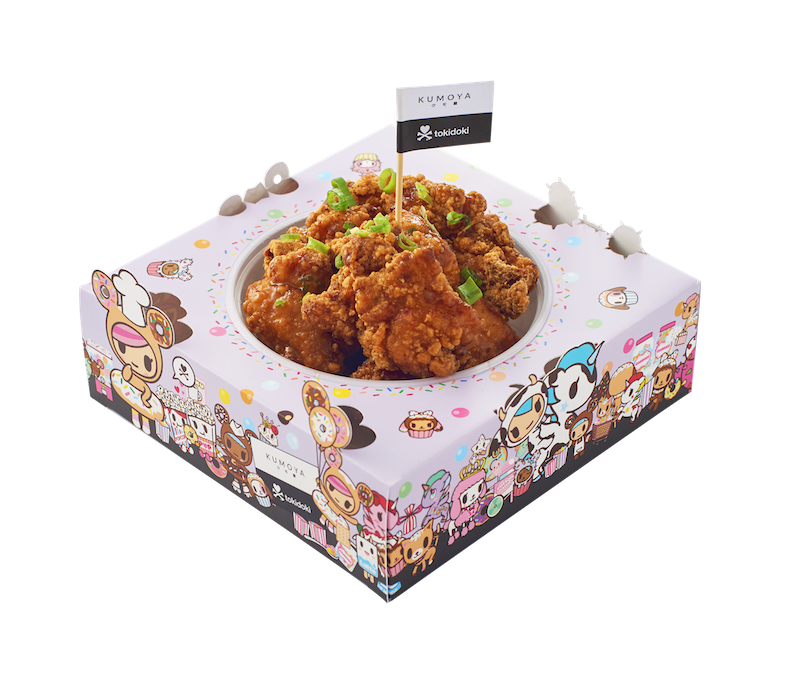 Karaage Chicken with Shoyu Glaze $12.90
Desserts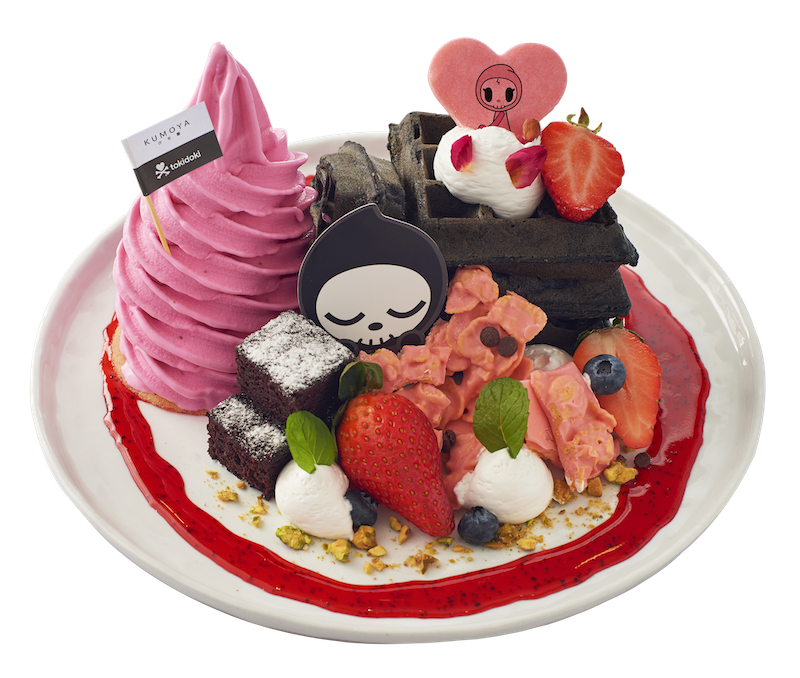 Adios and Ciao Ciao's Farewell Fantasy Charcoal Waffles Toast $22.90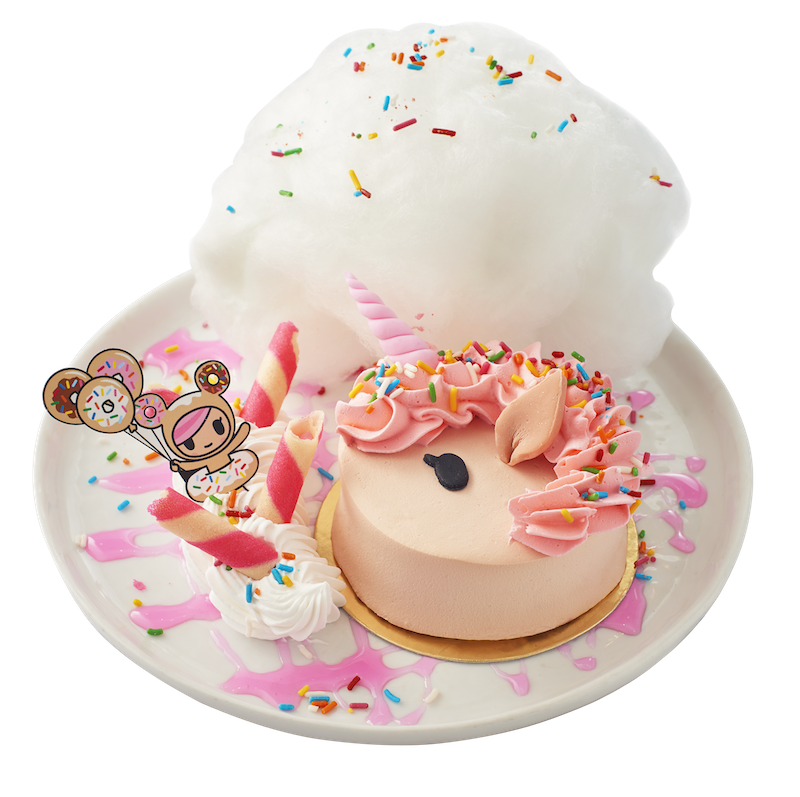 Dolce Pretty-in-Pink Berries Sponge Cake $18.90
Donutella's Delightful Chocolate Cake with Dark Chocolate Sauce $18.90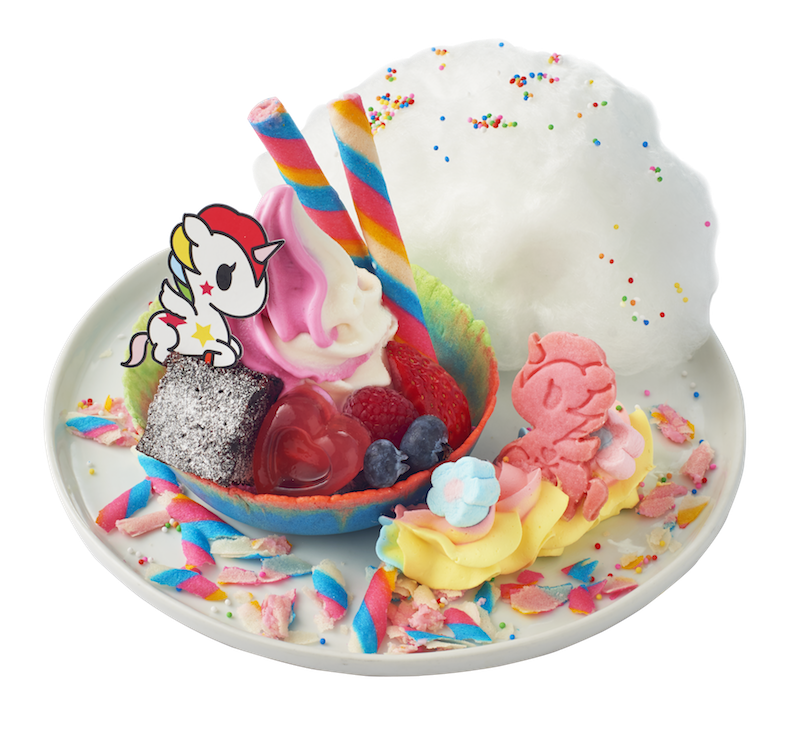 Unicorno Rainbow Magic Parfait! $23.90
Drinks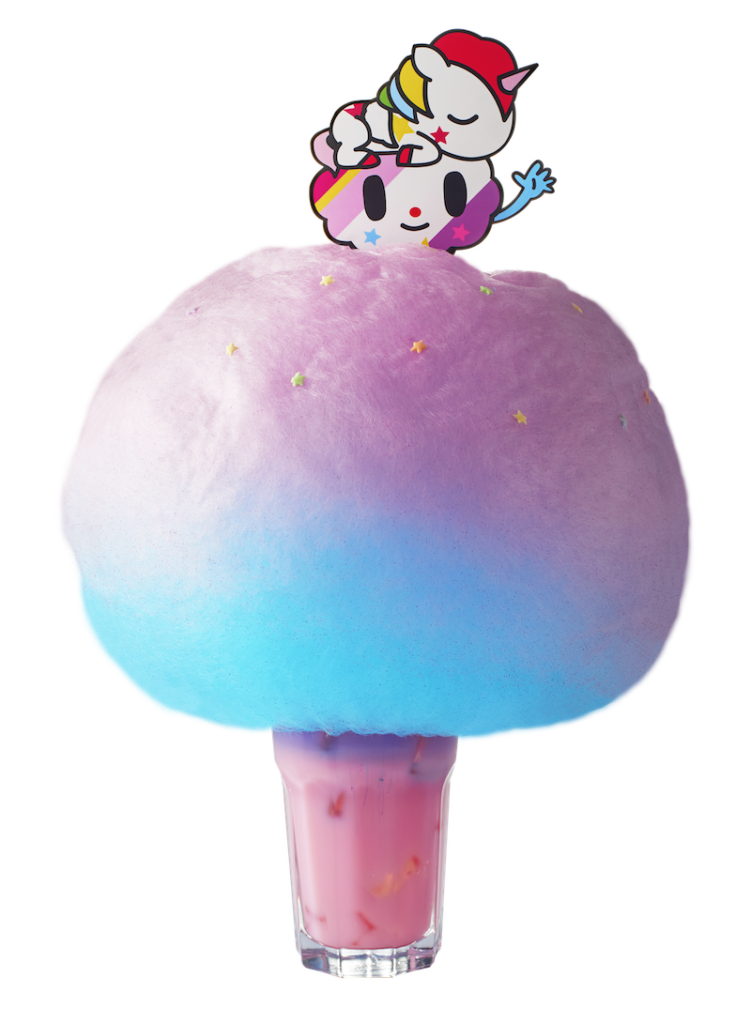 Unicorno Cotton Candy $17.90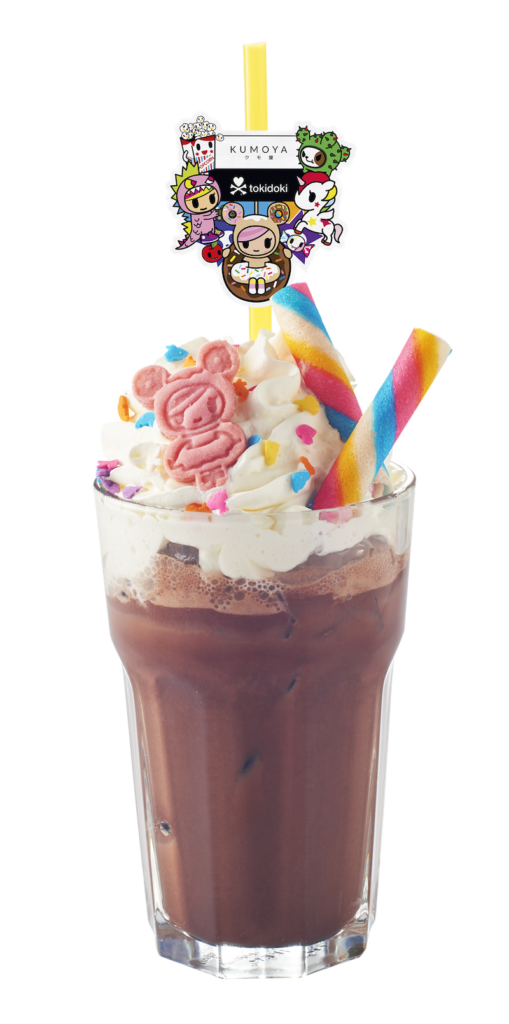 Donutella Iced Chocolate $13.90