Every time you open a book, you open a door to another world. So let your kids flex their imagination as they scour through titles old and new. Singapore is filled with bookstores both big and small and we bring you the important info on them all.
A new kid on the block, it is the perfect addition to the warm and cozy neighborhood. This 3-storey bookstore cum café cum event space is all about making the reader feel engaged, comfortable and lost in imagination all at the same time. Although quite a few titles are authored by female authors, there are plenty of popular works, old and new, milling about. Grab what interests you and head to the third floor to settle yourself among the string of fairy lights and big throw cushions. When your tummy starts to rumble, take your pick from a range of healthy gluten free nibbles and a glass of warm tea.
Location: 37 Mosque Street
Opening Hours:
Sunday – Thursday: 11am to 9pm
Friday & Saturday: 11am to 12am
The owners of this bookstore are as charming as the name itself. The couple, who loves books just as much as they love reading to kids, not only handpicks every title in the store but is also ready to offer a recommendation to any and every enquiring parent. The store's wide selection ranges from picture books and early readers to junior fiction and young adult. Browse the numerous titles on their website or visit their store in Ubi.
Location: 71 Ubi Road
Opening Hours:
Monday to Friday: 9am to 6pm
This is by far the largest bookstore chain in Singapore and a paradise for any book lover regardless of age and background. You can practically spend hours scouring the numerous ceiling-high shelves filled with thousands of titles from all over the world. Not that anyone can ever get bored, but on the off chance that you do, a well-stocked stationery store and café are sure to relieve the problem right away. Although there are several locations, the one at Ngee Ann City is a pleasure to maneuver around.
Location: Ngee Ann City, Takashimaya Shopping Centre
Opening Hours:
Sunday to Friday: 10am to 9:30pm
Saturday: 10am to 10pm
This is like the younger sibling of the bigger chains. It holds a comfortable spot in that it carries a huge selection of books at affordable prices but is not as overwhelming in size. It's got 10 outlets across Singapore but the one at Waterway Point in Punggol is a must visit. With 1,600 square feet dedicated solely to a children's section dubbed Times Junior, featuring not only educational books, toys and activity books but also a fun area for kids to read or interact with other kids.
Location: Waterway Point
Opening Hours:
Daily: 10am to 10pm
Junior Page sources good quality children's books at affordable prices and encourages good reading habits among kids all around. Consisting of a team of book buyers who have more than 20 years worth of knowledge in the required field, Junior Page is able to utilise this valuable experience to parents' benefit.
Location: Alexandra Retail Centre
Opening Hours:
Monday – Friday: 11am to 10pm
Saturday & Sunday: 11am to 3pm
My Imagination Kingdom is a Singapore based children's bookseller that initially started with an online store and due to increasing popularity has since opened up its first retail outlet. It stocks books for children of all ages and of various themes including classics, bedtime stories and award winning titles. So come and lose yourself in a world filled with books!
Location: OneKM
Opening Hours:
Monday to Sunday: 10:30am to 9pm
This little gem is exactly what all bookstores should look like. Housed in a conservation shophouse, the space is just what the name implies, littered with books, but in a somewhat orderly fashion of course. It doesn't matter if you don't know what you are looking for because the owners will be more than happy to recommend titles and authors. All you have to do is grab the book and go, or stay for that matter.
Location: 20 Duxton Road
Opening Hours:
Monday – Thursday: 12pm to 8pm Friday: 12pm to 9pm Saturday & Sunday: 11am to 9pm
It may not exactly be in the woods but a walk through this store will make you lose yourself as if you may as well be. Placed in between all the quaint shops in vibrant Tiong Bahru, the bookstore makes its presence felt by the vibrant life-size paintings of all the fictional characters on the glass door and windows. Their success pushed them to open another branch in Forum Mall by the name of Books Ahoy!
Location: 3 Yong Siak Street
Opening Hours: Tuesday – Friday: 10am to 7pm Saturday: 110am to 8pm Sunday: 10am to 6pm Monday: Closed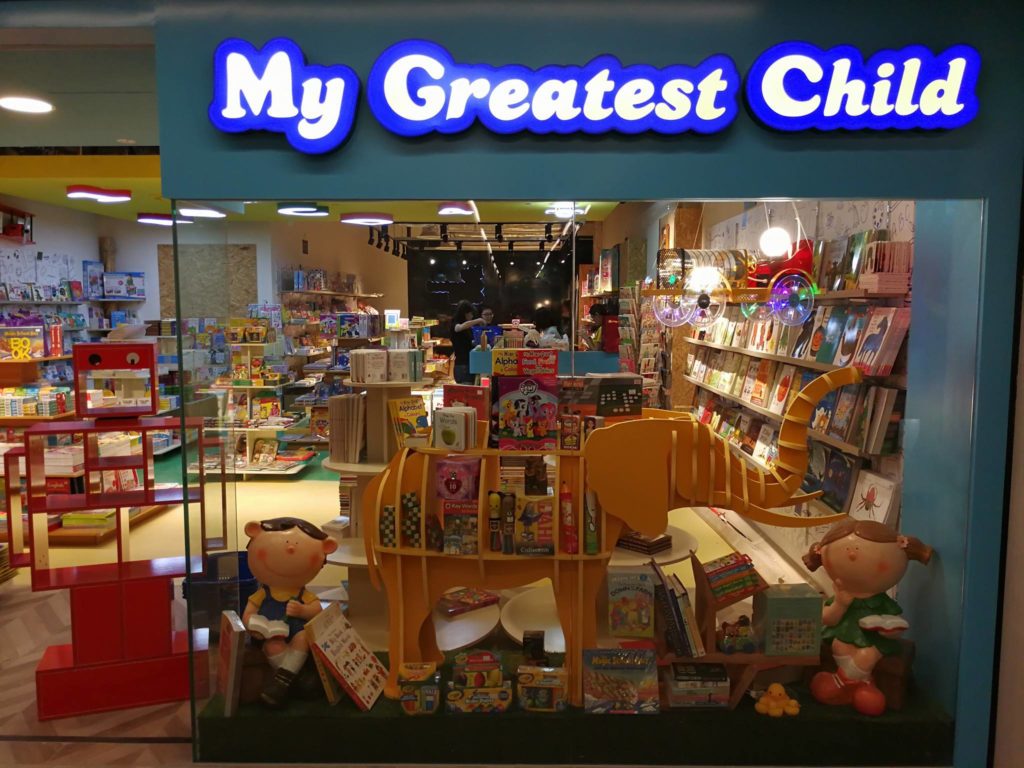 Around for almost a decade now, My Greatest Child is a children's bookstore that sells books and educational products from the UK, US and Australia. Between its 3 outlets, My Greatest Child stocks over 1,000 titles of children's books for kids aged 0-12 years. Look out for their book fairs where readers can enjoy a huge price drop.
Location: City Square Mall
Opening Hours:
Monday – Friday: 11am to 10pm Saturday & Sunday: 10am to 10pm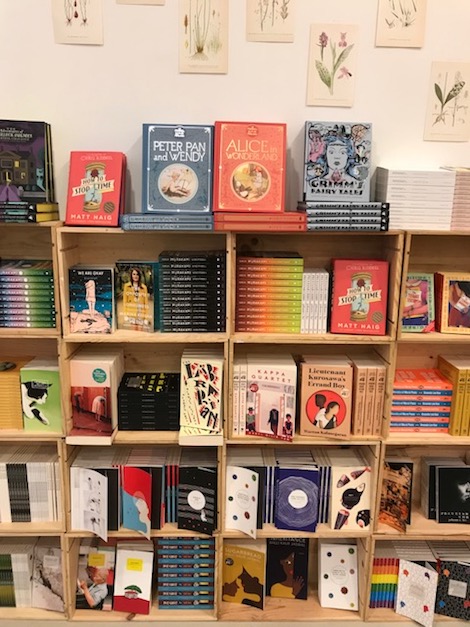 BooksActually is one of those old school book stores which is a pleasure to walk around and browse. It specializes in Fiction and Literature and stocks various titles from authors all over the world and even publishes and distributes books under the name Math Paper Press. It is the largest collector of Penguin Books in Singapore. Also it makes unique stationery and hand-stitched notebooks. So next you're walking along the charming Tiong Bahru neighborhood, be sure to pop in and take a look.
Location: 9 Yong Siak Street
Opening Hours: Tuesday – Saturday: 10am to 8pm Sunday & Monday: 10am to 6pm
Popular is the largest and oldest bookstore chain based in Singapore. It not only houses an extensive selection of books of all genres but is also one of the best places to buy school textbooks, assessment books, papers and school materials. In addition to retail stores, Popular operates bookshops in several schools and colleges across Singapore.
Location: Bras Basah Complex
Opening Hours:
Monday – Thursday: 10am to 7pm Friday – Sunday: 10am to 9pm