There is no shortage of fun things to do with kids over Chinese New Year! You've got extravagant lion dance performances, scrumptious reunion dinners, dazzling lantern exhibitions and festivals. Not to mention CNY themed workshops for kids, holiday camps and shopping for those twinning qipaos for your kids. So grab your loved ones and get ready for a whirlwind of festive events this Lunar New Year as Singapore gears to bring in the Year of the Pig!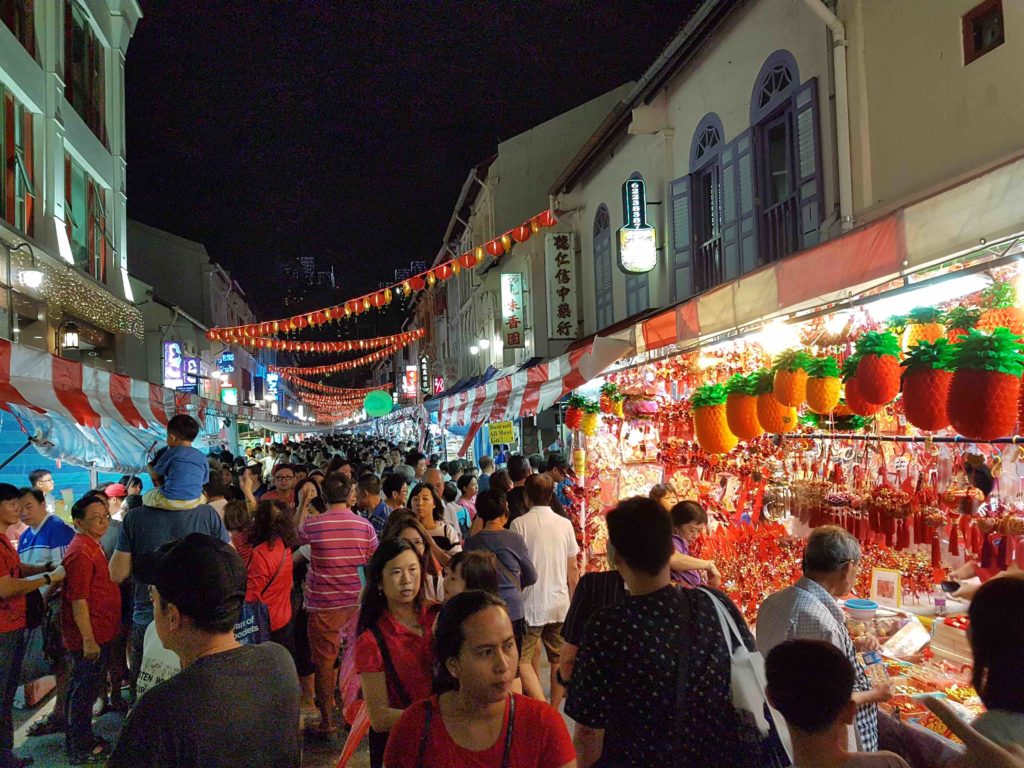 The streets are abuzz with dazzling lights and sculpted lanterns of roosters, hens and chicks in anticipation of Chinese New Year. Watch the electrifying and vibrant nightly performances including dances, cultural performances, songs and music that take place daily during the festive season. Take the kids to see the beautiful light-up designs and visit the festive street bazaars selling traditional New Year goodies, decorations, clothes, preserved fruit, plants and more. Don't forget to go to the Chinatown Wishing Tree where the kids can hang a "Make a Wish" card (cost $2) on the banyan tree. It's a great opportunity for the kids to experience and learn more about this festive holiday.
Where: Chinatown
When: 20 January – 17 February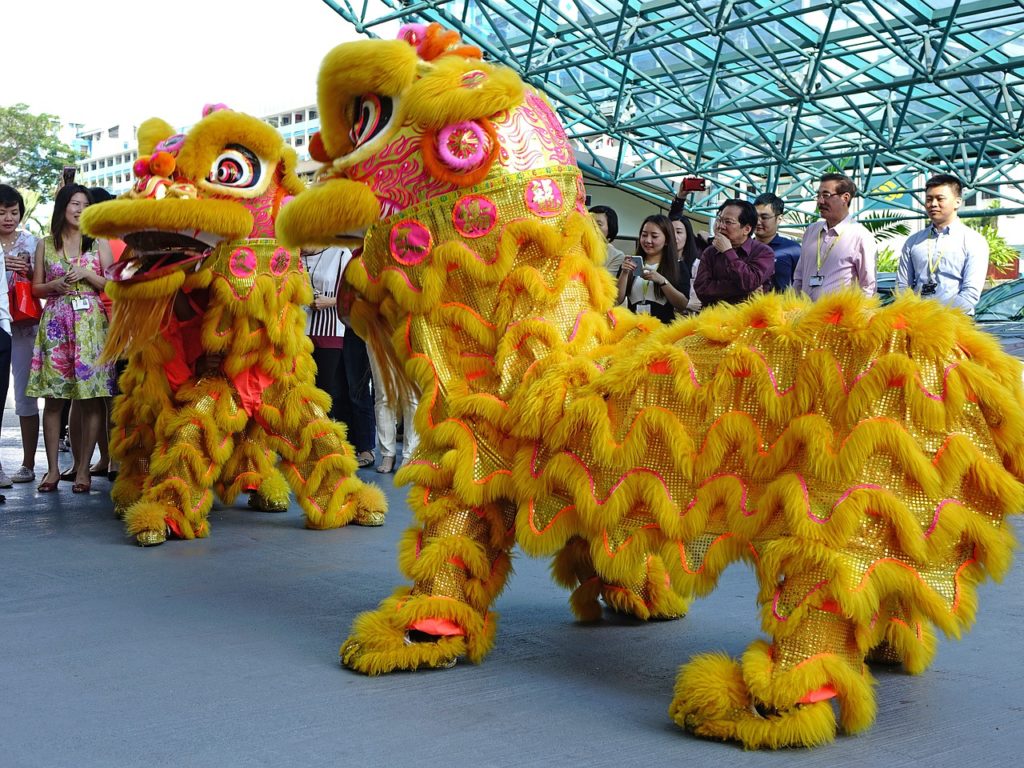 As Chinese New Year approaches, performers across Singapore and Asia Pacific don the traditional lion costume and gear up to groove to the sounds of music. But why should you take your kids to watch just any lion dance when you can take them to see the best of the best at the 12th International Lion Dance competition?
Where: Kreta Ayer Square
When: 26 January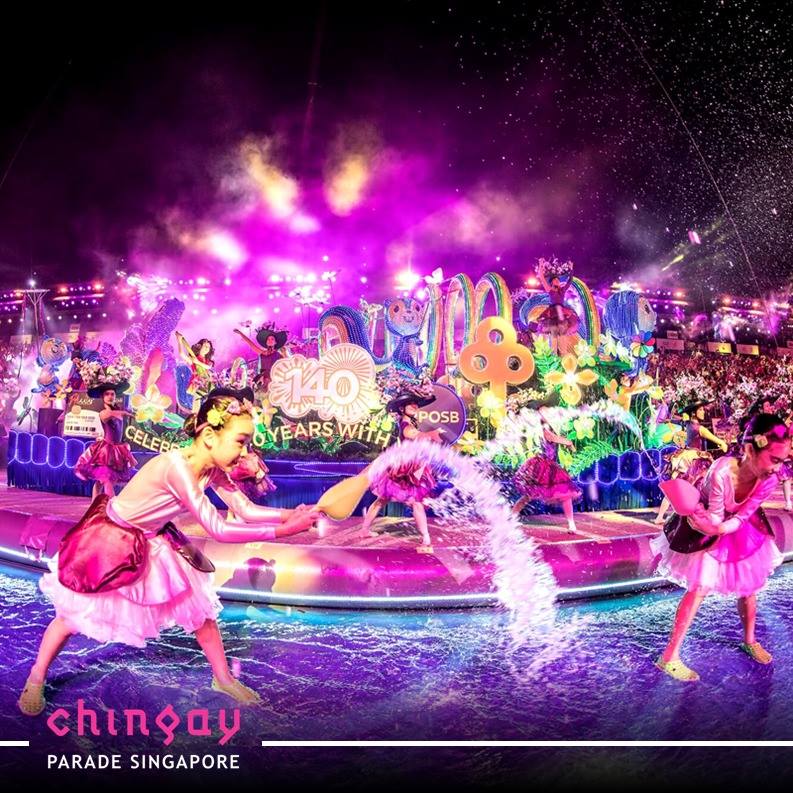 If any one event characterizes Chinese New Year, the Chingay Parade is definitely it. We're talking vibrant floats, dancing dragons, prancing lions, stilt walkers, wushu masters and much more. Be sure to bring your friends and family to the largest street performance and float parade in Asia to celebrate this uniquely Singaporean lunar new year tradition.
Where: F1 Pit Building
When: 15-16 February
Cost: $28.50-$50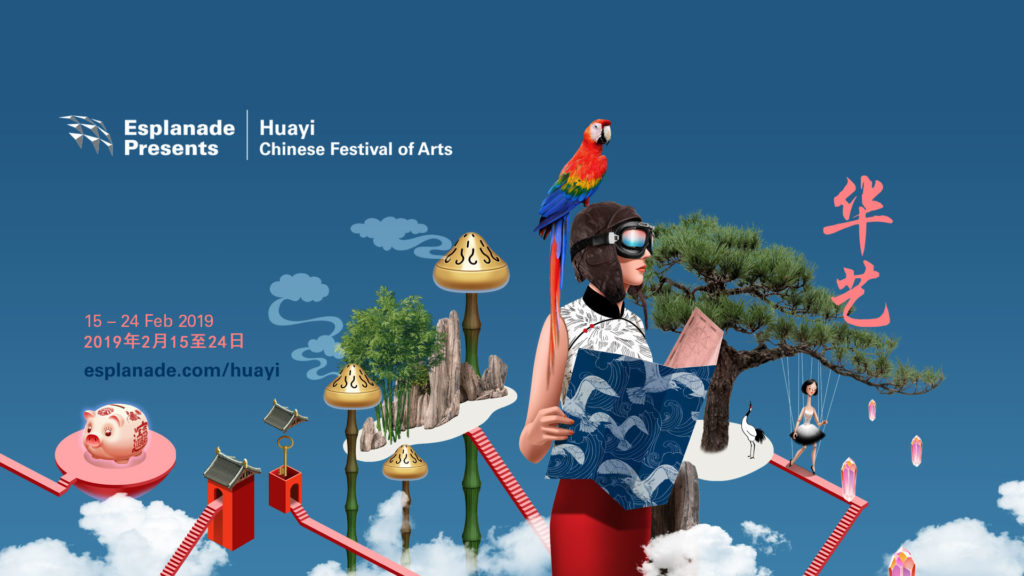 For the past 15 years, Huayi-Chinese Festival of Arts has been entertaining Singaporean audiences with a showcase of both free and ticketed programmes featuring theatre, dance, music, visual arts and more. From 15-24 February, immerse your kids in dynamic festivities at this diverse and vibrant cultural festival.
When: 15-24 February
Where: Esplanade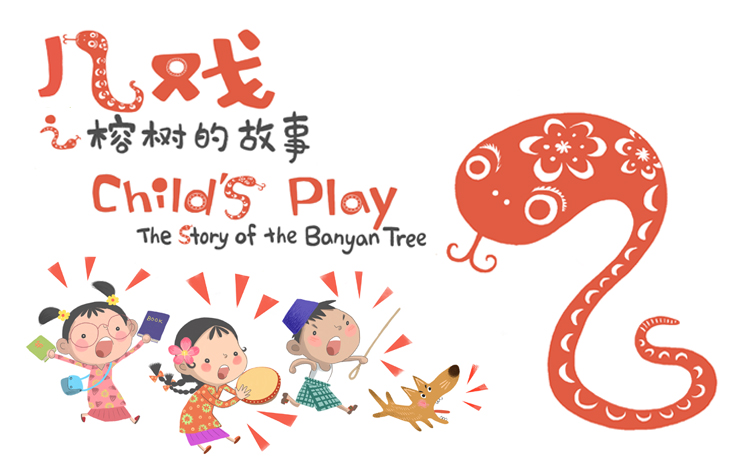 Kids (6-11 years) can really get into the new year spirit with this theatre production adapted from a classic local folklore about animals in a kampong. There will be plenty of hands-on activities, and creative storytelling where kids can learn about the importance of teamwork, responsibility and problem solving while having tons of fun! The play is conducted in mandarin.
Where: Esplanade-Theatres on the Bay
When: 15-20 Feb
Cost: $30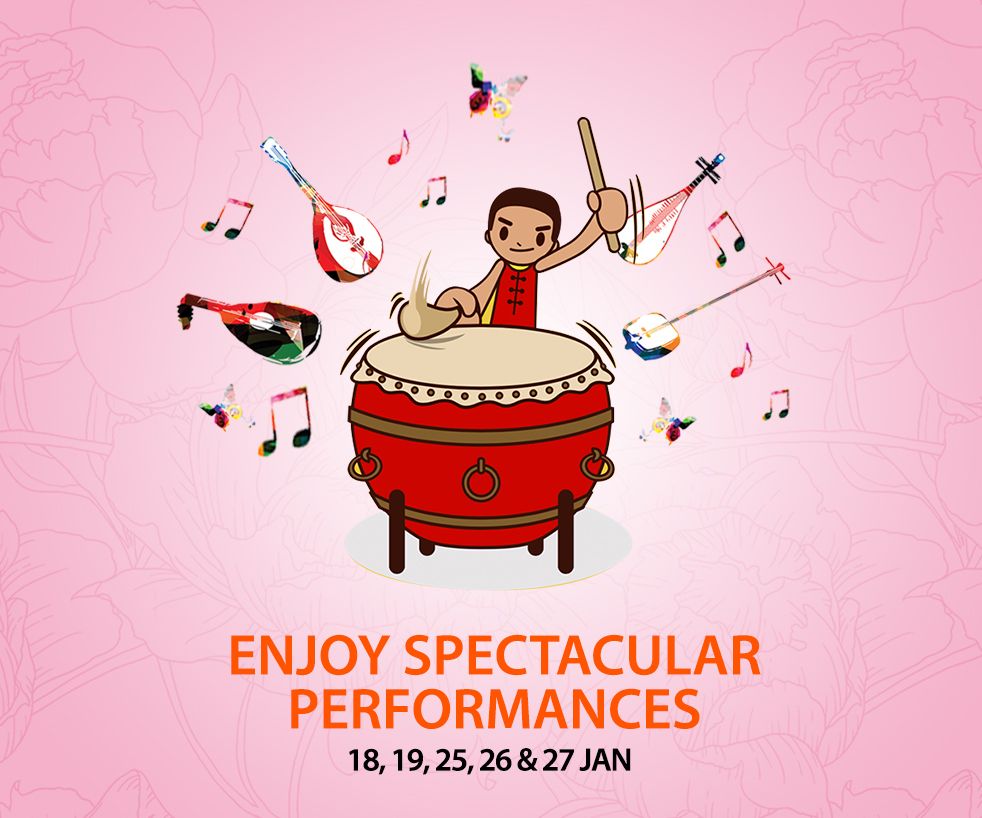 Get ready to bring in the new year with a bang. From 18 January-3 February, The Star Vista invites you for an invigorating celebration of the Year of the Pig through mind-blowing performances by the Chinese Orchestra, riveting traditional drum sessions and even a God of Fortune to instill good blessings for the future.
Where: The Star Vista, 1 Vista Exchange Green Queenstown
When: 18 January – 3 February
Cost: Free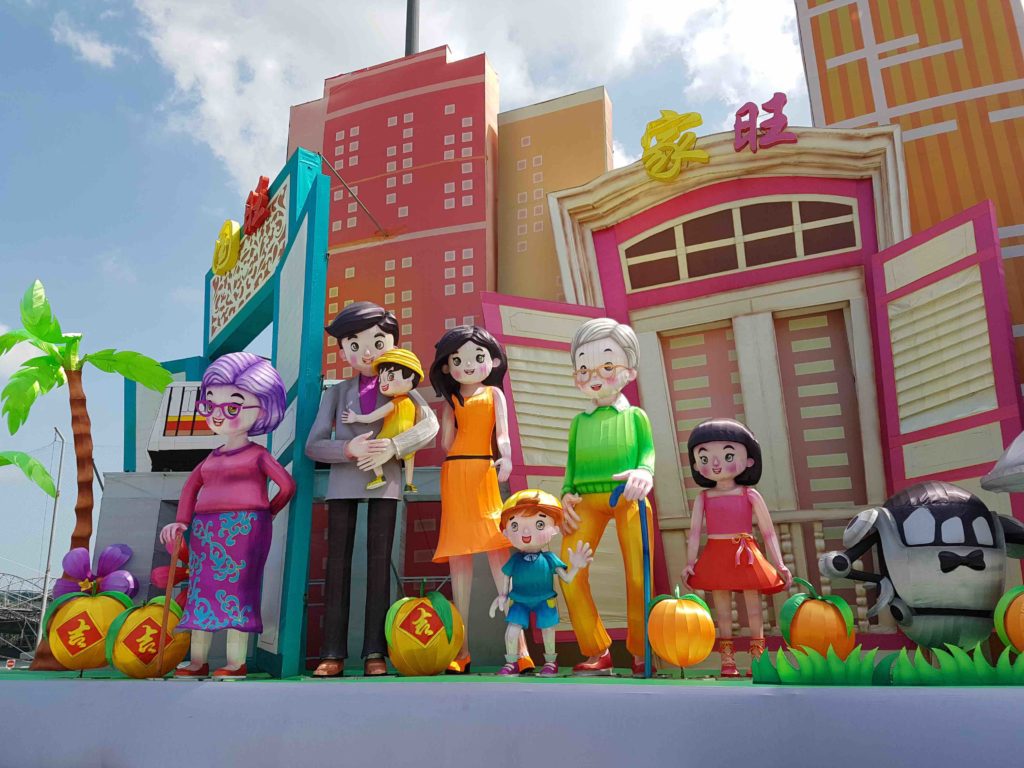 Back with a bang, this annual event is getting bigger and better every year. Award-winning fireworks artists have been brought to light up the night sky with the perfect blend of pyrotechnic art, colours, lights and sound. Visit A Harbour and Home exhibition to travel through time and relive the Singapore that it has become today. Get into the spirit of things as you walk through numerous mesmerising displays including dazzling lanterns depicting Chinese mythological figures, energetic dragon and lion dances, interactive commemoration games, and even a mini wishing fountain. As if you won't have enough to keep you on sensory overload, a full-blown carnival will also be present to keep the excitement going. Gong Xi Fa Cai Singapore!
When: 3 – 10 February
Where: The Float @ Marina Bay
Cost: Free
New Year, new dahlias. Gardens by the Bay is excited to bring back its popular floral exhibition just in time to celebrate the Year of the Pig. Nestled amidst a scenic landscape, rotating water wheels and a majestic archway of red lanterns will lie dahlias with incredible blooms. Don't forget to check out for the exquisite "Thousand Blooms" chrysanthemums arrangements while you're there. The first floral display of the new year promises to be breathtaking and then some. Two words: Photo Ops!
Where: Gardens By the Bay
When: 18 January – 24 February
Cost: Adults ($10.80/28 – Resident/Non-resident), Kids ($7.20/15 – Resident/Non-resident)
Universal Studios is an exciting and kid-friendly destination year round so what better place to usher in the new year than right here. Join some of your favourite characters dressed in their New Year best and get ready to bring in some good fortune with a Monster Lo Hei. Of course the thrilling rides and entertaining park attractions will only add to the festive fun!
When: 25 January – 19 February
Where: Universal Studios Singapore
Cost: $56 (Kids), 72 (Adults)
Looking for a unique way to celebrate CNY? Well, let's begin with an underwater dragon dance and move on to fun and fortune-filled activities for the entire family. A visit to the S.E.A. Aquarium never sounded better!
When: 25 January – 19 February
Where: S.E.A Aquarium
Cost: $29 (Kids), 40 (Adults)
Make a day of shopping at AMK Hub a chance to usher in the new year with fun and frivolity. Watch a high energy lion dance and a power-packed Chinese Festive Drum Performance. Shake hands with the God of Fortune to truly ring in the Year of the Pig with good luck and blessings.
When: 10 January – 19 February
Where: AMK Hub

Animals are an important part of children's play and now kids can learn how important and what part they have in Chinese Zodiac by visiting the Mint Museum of Toys. Kids get to listen to traditional stories, take a guided tour and create their very own Year of the Pig toy to bring home with them.
Where: Mint Museum of Toys, 26 Seah Street, Singapore 188382
When: 27 January
Cost: $15 (Adult), $10 (Child)
Grab your family and friends and get ready to bring in the new year with an exciting line-up of festivities. Kids can look forward to pineapple tarts making, storytelling and making memories by taking tons of pics in the provided photobooth.
Where: School of Concepts, 10 Eunos Road 8 #02-132, Singapore Post Centre, Singapore 408600
When: 26 January
Cost: $10

This year, let the kids gain a deeper understanding of Chinese New Year by learning about the traditions and roots behind it. Kids will get to participate in a hoard of fun activities such as craft, music and dance. Parents you'll get to watch proudly as your little ones learn to write spring couplets and make their very own 3D fireworks using household ingredients and art materials.
Where: Mind [email protected] Central, 83 Punggol Central #02-02 Waterway Point Singapore 828761
When: 26 January
Cost: $31.14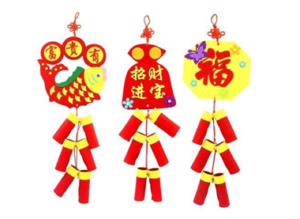 This festive workshop will have little ones creating their very own traditional hanging ornaments in no time. Get ready to bring in a little bit of luck with a whole lot of work. Parents, all you have to is spend a minimum of $108 at the mal for your kids to participate for free.
Where: Changi City Point, 5 Changi Business Park Central 1, Singapore
When: 26 & 27 January
Cost: Free (Minimum spend of $108)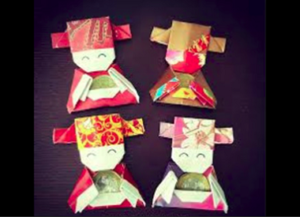 Learn how to make unique and colourful Hongbaos in less than 20 minutes. Suitable for kids 3 years and above. All kids below 6 years need to be accompanied by an adult.
Where: Northpoint Shopping Centre, 930 Yishun Avenue 2 Singapore
When: 27 January
Cost: Spend a minimum of $10
The Polliwogs is well known to be a hub of fun and home to exciting activities for little kids and now it's adding to the entertainment by offering free CNY crafts sessions. From Tuesday to Friday at 5pm, a talented crew will help the children create personalized crafts, participate in themed games and listen to some mesmerizing story tales. Entrance fee applies to the play area but all the activities are free.
Where: Vivocity, 1 Harbourfront Walk #03-12 VivoCity, Singapore 098585
When: Every Tuesday – Friday at 5pm
Cost: $19 (2 years and above), $12.35 (Below 2 years)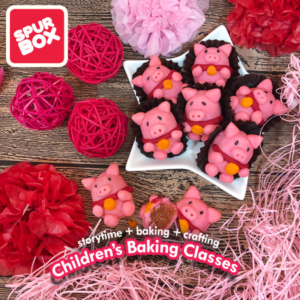 Since it's soon to be the Year of the Pig, why not celebrate by baking little pineapple tarts in the shape of adorable piglets? During this workshop by Spur Box, kids will not only get to pick up baking skills but also listen to a traditional Chinese story and even get to create a pigsperity ornament to hang in their house. Kids under 7 years old will need to be accompanied by an adult. All materials will be provided.
Where: Spurbox, 333 North Bridge Road, K.H. KEA Building, #07-00 Singapore 188721
When: 18/19/20 January, 1/2/3 February
Cost: $45 per child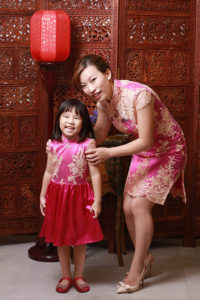 Mazzario by Mimi is a Singaporean cheongsam brand, which offers both ready-made and made-to-measure cheongsams for children. Check out either of its outlets at Wheelock Place and Raffles Place. It also caters to adults so mommas you better get ready for some serious twining.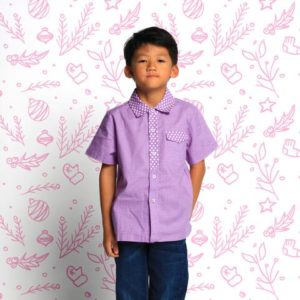 Get your kids in on the Chinese New Year action by dressing them the part. Check out the boys mandarin-collar shirt collection with names like Lucky Pineapple and Sea Life in Harmony. Little girls can choose from either traditional floral-print cheongsams or modern-day ones with prints of birds and pandas. You can also add everyday tops, dresses and shirts to your cart while you're browsing their online store.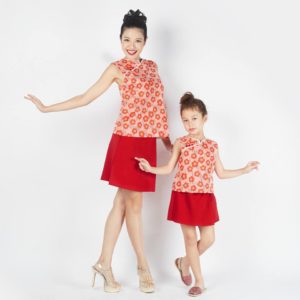 You know you're in good hands when you realize the store you're visiting is known for stocking traditional Chinese apparel throughout the year. Little Qipao's collections are inspired by Chinese designs and carry a range of rompers, dresses and cheongsams for girls 1-14 years and Mandarin collared shirts to make young boys between 2-10 years look dapper!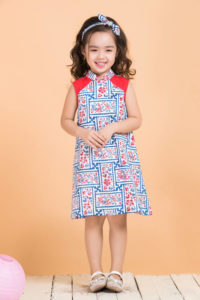 Another online store that takes little girls' cheongsams very seriously is Jolie Pretty. Every piece of fabric is hand picked and all the dresses are handmade with soft cotton lining which is gentle on kids' delicate skin. The dresses even come with pockets that will come in really handy when those ang baos start piling up. You can place your order via email, indicating your choice and sizes.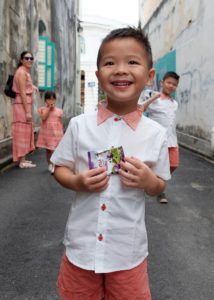 Even though the traditional silk cheongsams are beautiful to look at, they may not be the ideal outfit when it comes to little kids. This is where The Missing Piece comes in. A small, homegrown business, the store provides quality and comfortable modern-day cheongsams made of breathable fabric ideal for balmy climates. Each piece is lovingly tailored and The Missing Piece prides itself on shying away from mass production.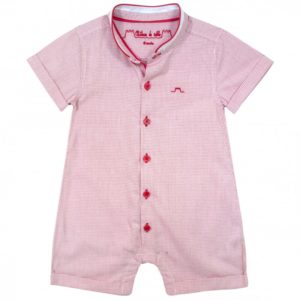 This French label with its chic and well-constructed designs is another one that has taken the cheongsam and put a modern spin on it. Come Chinese New Year pop around for a visit to check out the bright red dresses and mandarin-collar shirts. There are even some CNY inspired rompers for newborns. Visit one of their many outlets across the island or shop online if you're strapped for time.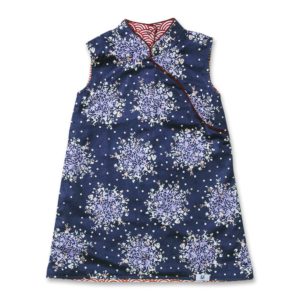 Needless to say during this festive time, there will be many lunches, teas and dinners to attend with family and friends and it might get pretty tricky keeping the little ones' outfits clean throughout. This is where Maison Q's reversible collection strikes a chord with parents. It's 2-in-1-look has us won over doesn't it? Check out its CNY 2018 range online before stocks run out!
Are you scrambling for a place to pick up qipaos and cheongsams for your little ones? Be sure to stop at The Playfair where you can pick up beautiful pastel floral dresses and charming shirts and short sets made from uber comfortable cotton. Choose from a score of traditional prints from some of your favourite local designers including Luna and Moon, Elizabeth Little, Leia + Lauren and Roses and Rhinos to name a few. Don't forget to pick up some felt oranges and pineapples to impress aunts and uncles when you go visiting. While you're at it, rummage through a carefully curated selection of Chinese books as well. Happy shopping and Gong Xi Fa Cai!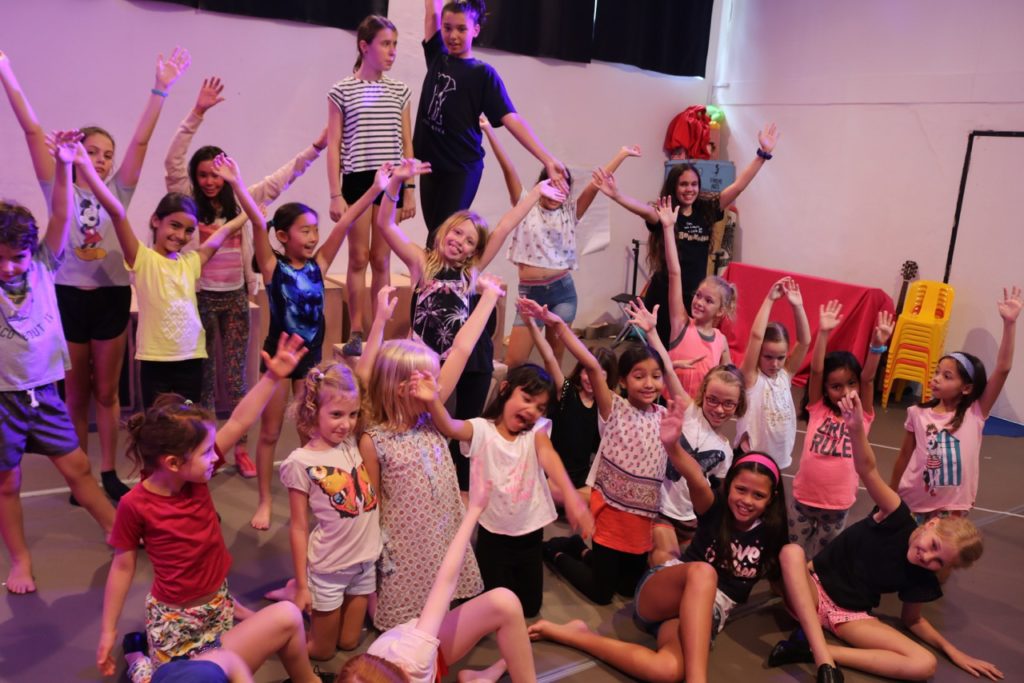 Evolve Arts is a performing arts centre for tots, kids, and teens offering courses like drama, singing, acting, dancing and holiday programmes. Dedicated teachers encourage kids to boost their confidence and exposure and expand their life and social skills. Evolve Arts also holds several theatrical productions throughout the year and this CNY, Evolve Arts is offering a fabulous camp based on Bohemian Rhapsody which will culminate in a performance.
When: 4-8 February
LJE Sports provides basketball training and coaching services to individuals, schools, private institutions and groups. Certified and well-trained coaches will offer basic fundamentals of basketball and techniques ensuring students have fun while they gain the skills and values needed to be well-rounded basketball players.
When: 4-8 February
Abrakadoodle provides children, aged 20 months to 12 years old, with a friendly environment where they can unleash their inner creativity and produce beautiful works of art. Each Art Camp is based on a theme to engage the kids and make it double the fun!
Sport4Kids' 5-day camp program is designed for your child to develop a variety of fundamental sports skills, social skills, build confidence, make new friends and most importantly, have FUN! The coaches create a fun, safe and positive environment for campers to learn and express themselves. Besides experiencing various sports activities, campers will also get to enjoy classic camp activities: Arts & Crafts, Treasure hunts, and much more!
When: 4-8 February
Where: Turf City
For more ideas of fun family activities, browse through our directory!
You may also enjoy: