What is it about December that brings holiday cheer worldwide? Whether you celebrate Christmas or not, the little Red Dot's infectious enthusiasm this time of year will have you laughing, singing, and eating on a nonstop basis. From festive Christmas markets to bustling holiday bazaars and fun-filled productions to winter-themed amusement parks, adults and kids alike are sure to have the time of their life with Christmas Events!
CELEBRATIONS!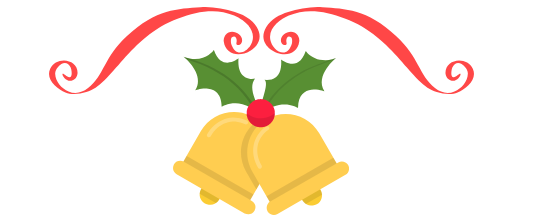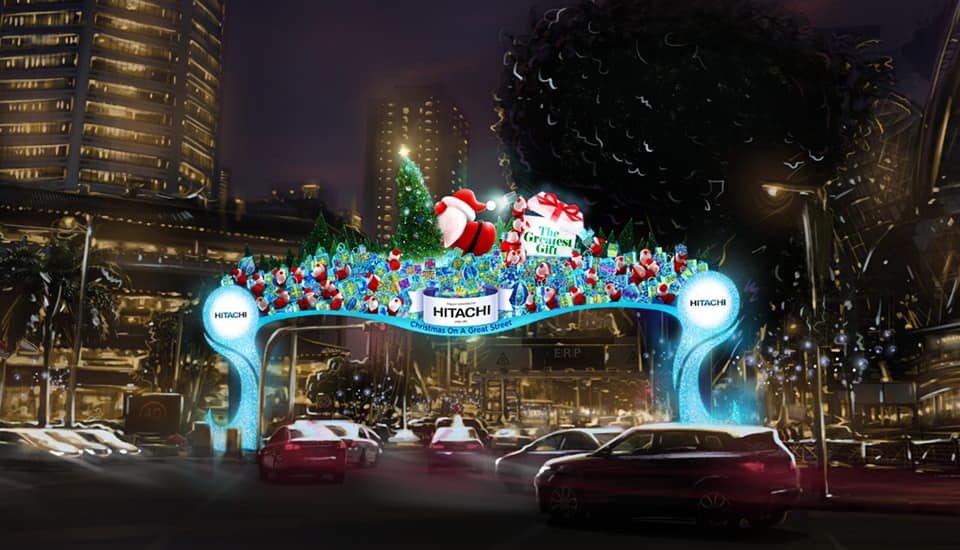 We're sure you see Orchard Road every year but December brings with it a different kind of cheer. Watch mesmerized as the entire stretch is lit up with thousands of fairy lights. As per its tradition, Disney's most popular characters will be doing a walkabout, Santa's Meet and Greet session will be open for service and there'll even be a Christmas Village filled with delectable treats. Be sure to have a look (or several) at the brand new 4-meter tall immersive tunnel. Stock up on gifts at the numerous pop up stores, don't miss a photo-op with your favourite Disney star or just stand back and enjoy one of the many live performances of the night.
Where: Orchard Road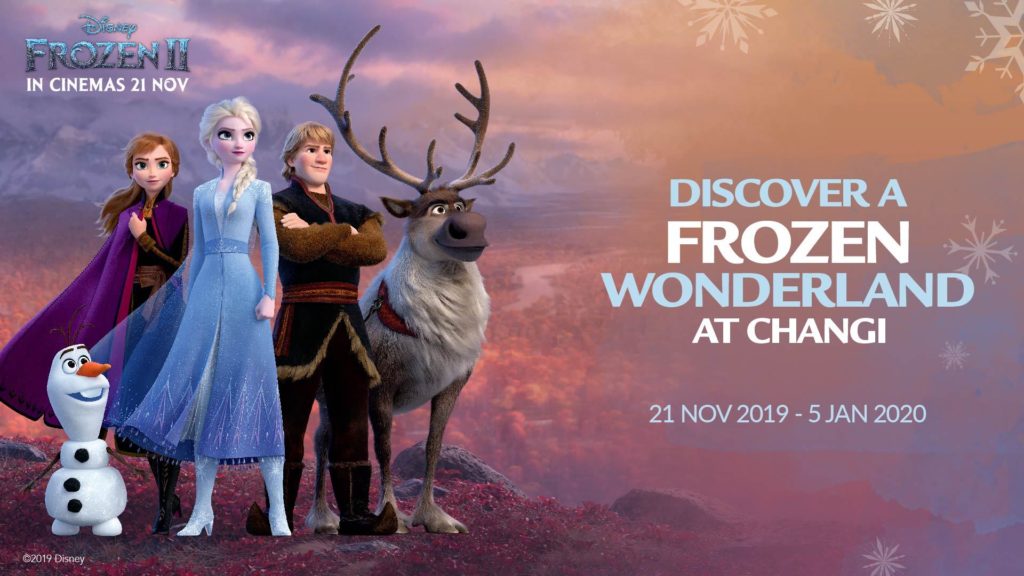 Frozen fever has once again hit the little Red Dot with Disney princesses Anna and Elsa making their mark at Changi Airport. Terminal 3 has been transformed into a mini Arendelle complete with a massive castle centerpiece. Kids will have a blast watching the themed light and snow show at the main exhibition area. Be sure to take some unforgettable selfies with the life-size Olaf standing 3-meters tall. Pick up a few souvenirs at the Jewel Festive Market featuring Arendelle-inspired booths. While your time away ukulele painting and leathercrafting and before you know it, it'll be your turn to hop on that much-awaited flight.
Where: Changi Airport Terminal 3 Departure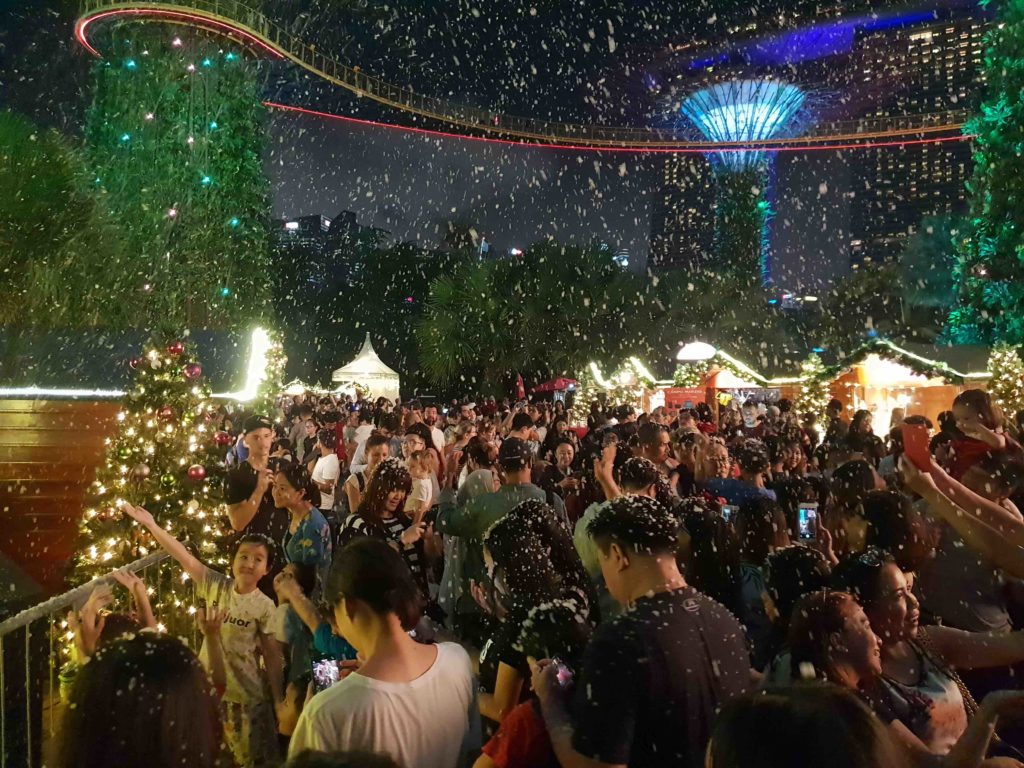 This much-awaited event has now officially become a Singapore tradition. Where else in this tropical country would you be able to hear Christmas carols under the stars, watch the snow fall and sip on mulled wine as you watch the kids build snow castles and try figure eights on the ice rink? Get ready to be dazzled at the illuminated fairgrounds, takes selfies in front of Asia's biggest luminarie Christmas tree, visit the new and improved Santa's workshop, have a go (or 10) at the countless carnival games and rides and enjoy delectable festive treats. A Christmas to remember is coming to THIS town!
Where: Gardens By the Bay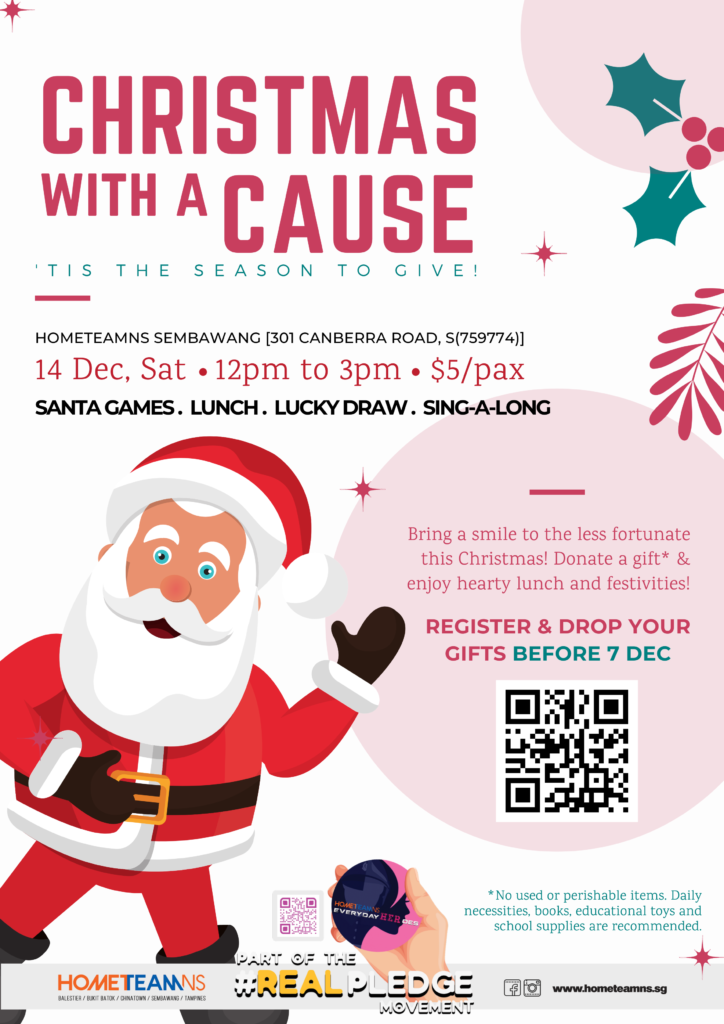 In the season of giving, gift a gift (daily needs, stationery and craft items.) to the less fortunate and spread joy! Drop off your gifts at the HomeTeamNS Sembawang clubhouse by 7 December 2019. Look forward to some Santa games, hearty lunch and many more on 14 December!
Date: Saturday 14 December (12-3pm)
Cost: $5 (5 years and above)
Where: HomeTeamNS Sembawang

This is the time for festive markets galore. While the Capitol Piazza is otherwise known for hosting game nights and office parties, it'll be playing a completely different tune this Christmas season. Gather your loved ones together so you can all be transported to a quintessential European winter wonderland. Parents kick back with a glass of warm mulled wine as you watch your kids create figure eights at the new skating rink. Belt out your favorite Christmas carols under the Singing Tree and wait with bated breath as the "snow" lightly falls from above.
Where: Capitol Piazza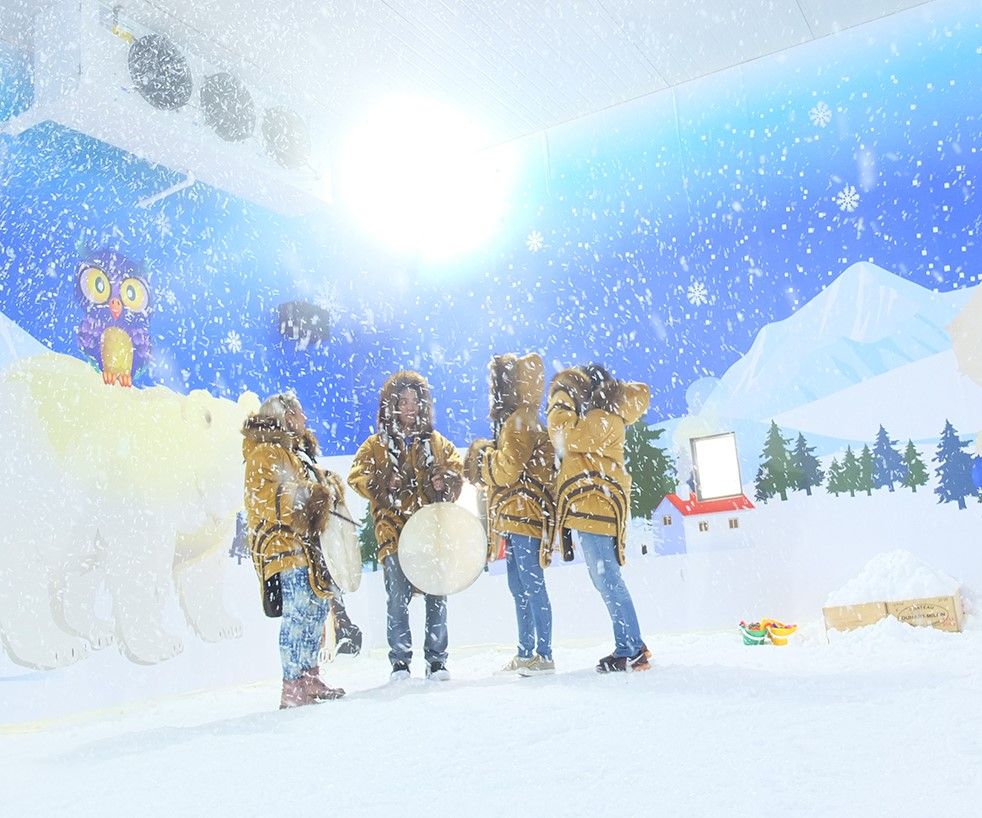 This mall may see a lot of activity throughout the year but things are about to get even more exciting. Host to the island's first ever dual –story outdoor snow fun house, kids are sure to flock here right, left and center. Wrap yourselves in your warmest gear and hop on over to immerse friends and family in winter fun unlike any other. Picture snowball fights, slippery slopes and an enchanting snowfall to cap it all off. Keep your wish list handy for when you sign up for a meet and greet with Santa Claus.
Where: Plaza Singapura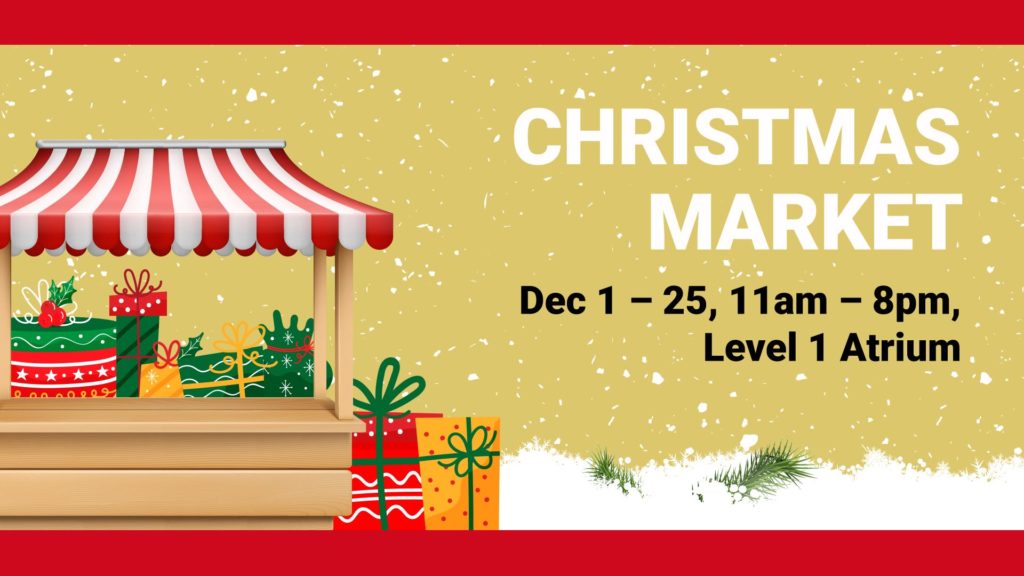 This home away from home is always a fun visit during the festive season. Whether it's letting the kids have a go on the Carousel rides or join in the fun medley of Christmas Carols, there's bound to be something for the entire family. Adults you know you will be sorted buying last minute gifts, getting them wrapped and picking up goodies to take to your loved ones. And don't even get us started on the abundant activities available for the little ones. From creating their very own ornaments compliments of Abrakadoodle Art Studio to buying sweet little trinkets from the Christmas Market, they will be pulling you in several directions all at once.
Where: Great World City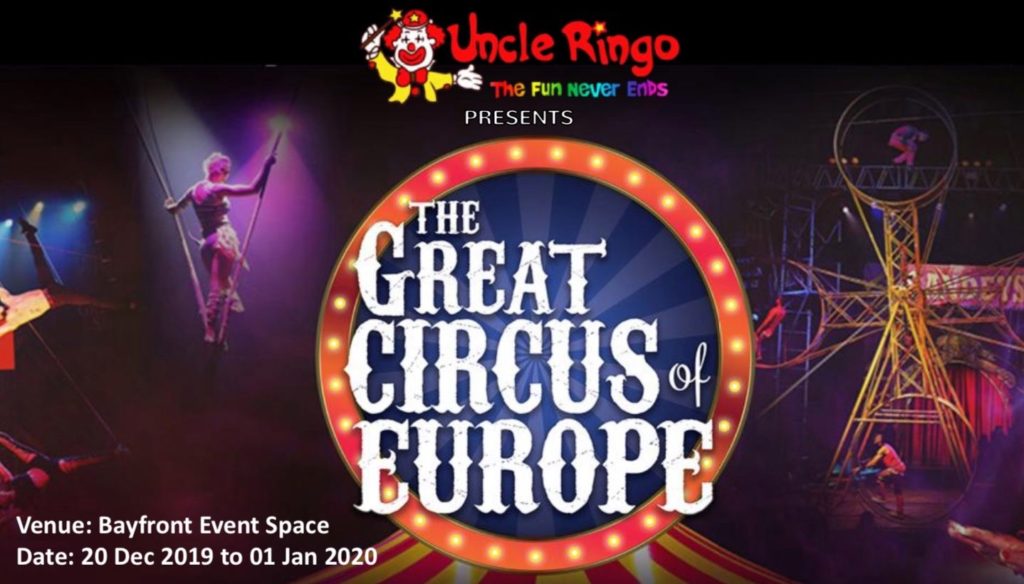 There is hardly a kid in Singapore who is not familiar with Uncle Ringo's fantastical adventurous rides. Amongst its regular feats, this time it brings with it a mind-blowing show directly from the UK with never before seen acts. Be prepared to get up close and personal with mesmerizing acrobatics, gravity-defying motorbikes, unbelievable contortionists and hilarious clowns. While you're at it, go ahead and add on to all this, the existing carnival rides, games and food. It sure is beginning to sound a lot like Christmas!
Where: Bayfront Event Space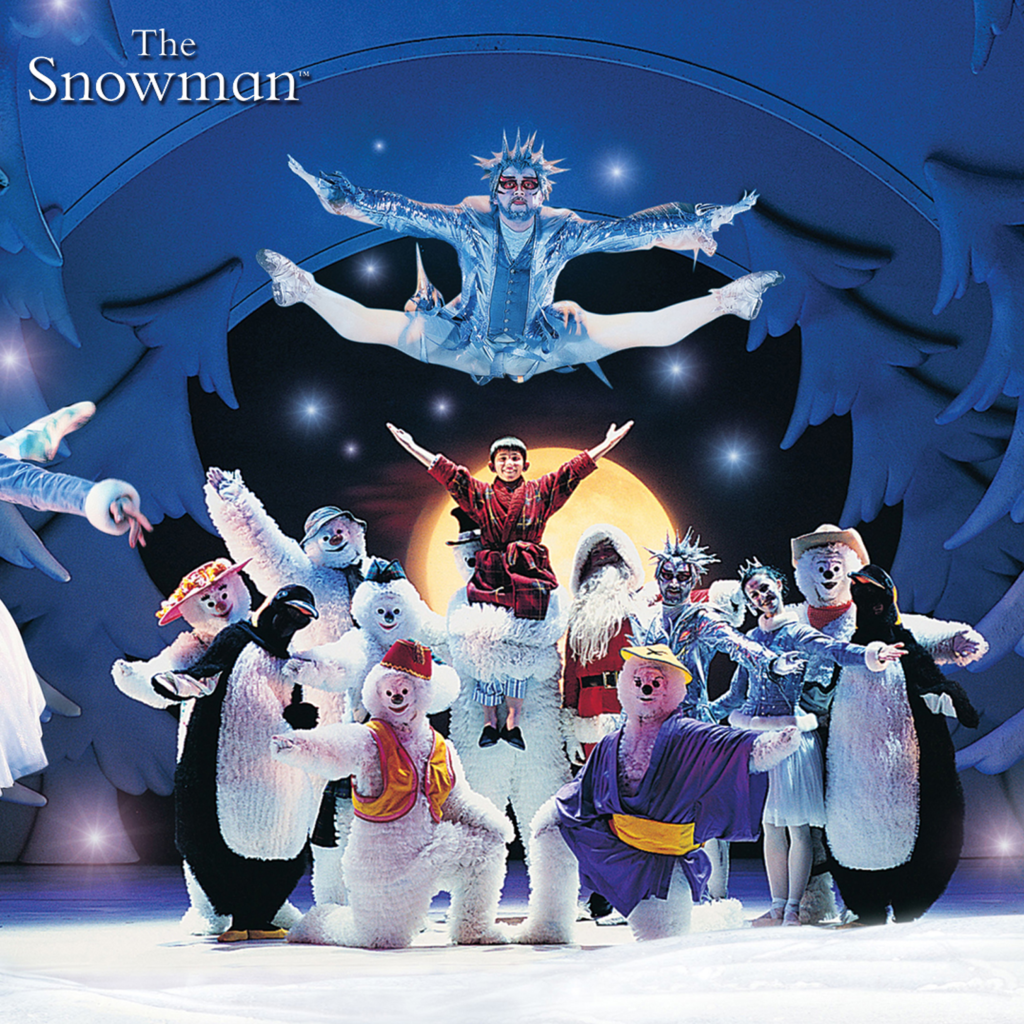 Although the Esplanade continues to showcase an armada of splendid theatre all year round, no Christmas will be complete without a winter-themed production. Enter The Snowman. This classic Christmas story is based on acclaimed author Raymond Brigg's tale of a young boy's journey as he follows the transformation of his make-believe snowman into a real-life companion. Spread the Christmas cheer among family and friends as you watch Santa, dancing penguins and prancing reindeers transform the stage into a North Pole like scenario.
You might also like: