Meet the friendly and hilariously cute We Bare Bears! Coming to you at We Bare Bears X Kumoya pop-up café in Singapore from 4 January 2020 – 12 April 2020.
This is the world's first fully themed We Bare Bears pop-up café and will welcome customers into the world of the bear-bros, with art created exclusively just for the café. Add this to your list of fun things to do with family this weekend.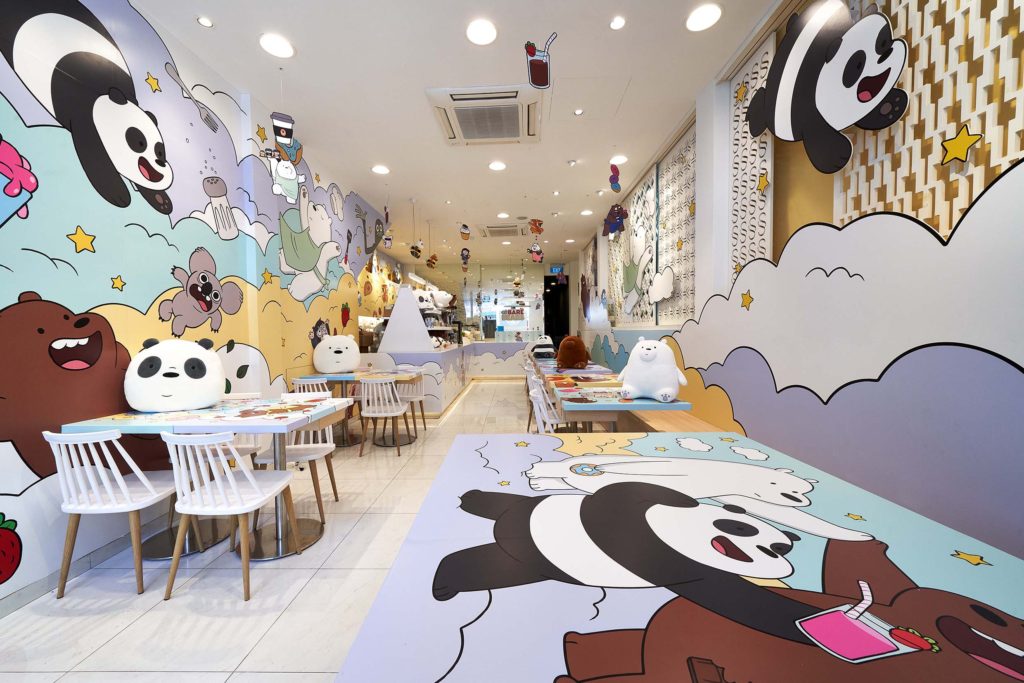 Its menu features a menu inspired by the Cartoon Network show and is crafted by Shirley Wong (@littlemissbento) in collaboration with the Kumoya kitchen team. Award-winning Bento/food artist and blogger (@littlemissbento), Shirley has over five years of extensive experience in making bento, food styling, blogging, brand promotions, creating recipes and conducting workshops. She is a certified instructor with the Japan Sushi Instructor Association (Tokyo) and the Japanese Salonaise Association in Tokyo, with strong media following and fan base on Facebook, Instagram, Youtube and Twitter, having been featured on numerous media in Singapore and internationally.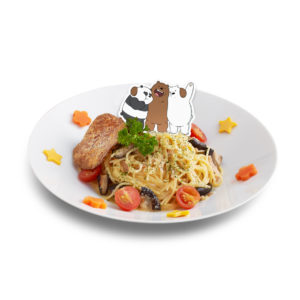 Diners will also have the chance to take a small part of their experience home, with an exclusive range of specially-imported Grizz, Panda and Ice Bear merchandise on offer.
Cartoon Network's We Bare Bears is a new animated comedy about three brothers trying to fit in and make friends… which can be kinda hard to do when you're a bear. Grizzly is the oldest bear, and leads his brothers with bounds of optimism…which only turn out disastrous some of the time. Panda, the middle child, is a hopeless romantic. Ice Bear is the youngest brother with a wild card personality.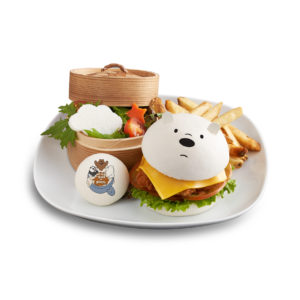 The Bears are fairly savvy about the modern world: they're masters of the selfie, fans of food trucks, and chasers of internet fame. But they still have a lot to learn about the trendy residents that surround their humble Bay Area cave. Whatever the situation, it's obvious that being a bear in the modern world is not easy.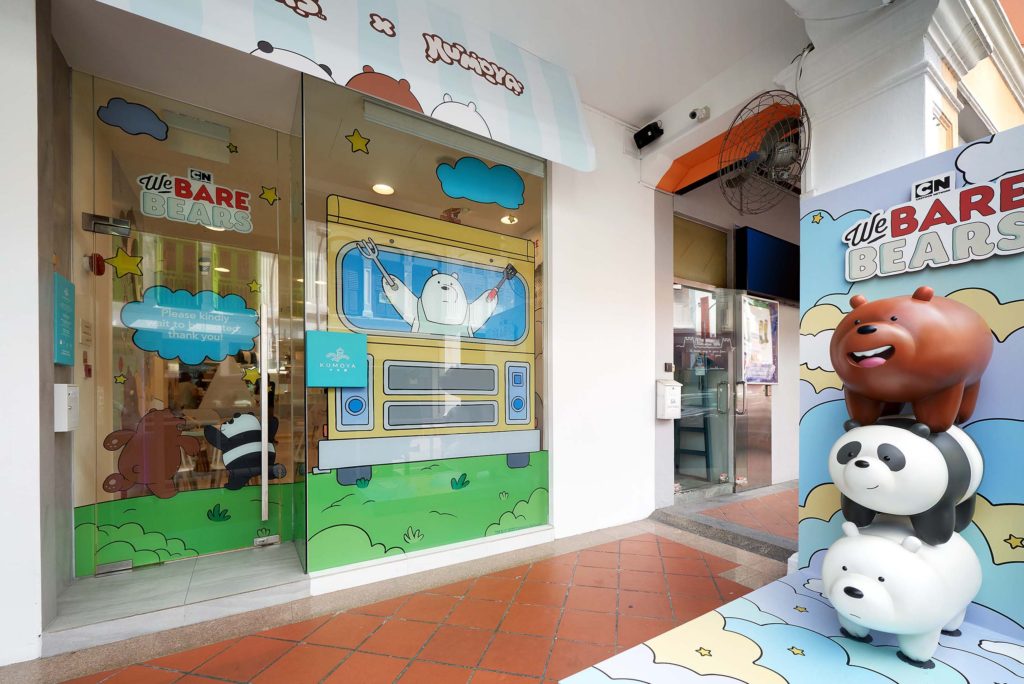 Date: Saturday, 4 January 2020 – Sunday, 12 April 2020
Venue: Kumoya @8 Jalan Klapa, Singapore 199320
Opening Hours:
Tuesday – Thursday, Sunday (12.00pm – 9.30pm)
Friday and Saturday (12.00pm – 10.30pm) (last order 30 minutes before closing)
Closed on every Monday
Strictly no reservations and walk-in only
Price range: $10.90 – $26.90
Kindly note there is a minimum order of 1 food or drink item per person.
Menu:
8 Snacks, 4 Mains, 4 Desserts and 10 Beverages
(Not Halal certified, Muslim friendly –no pork, no lard and no alcohol)