December in Singapore wouldn't be complete without Christmas Wonderland at Gardens By the Bay. The magic begins as you drive near the entrance and spot the luminously lit supertrees.
Make your way to the gate where after a $6 admission per person, be prepared to enter a winter wonderland extravaganza. Humongous Christmas displays, handmade by Italian craftsmen, lit up with thousands of fairy lights including a light sculpture depicting Asia's tallest luminaire golden Christmas tree will accompany your picturesque walk to the fairgrounds.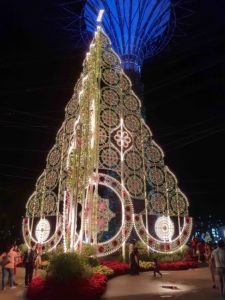 Experience the wonders of "snow" during Blizzard Time. Food stands offering traditional winter treats like caramel popcorn and hot chocolate will be sure to get you in the Christmas spirit.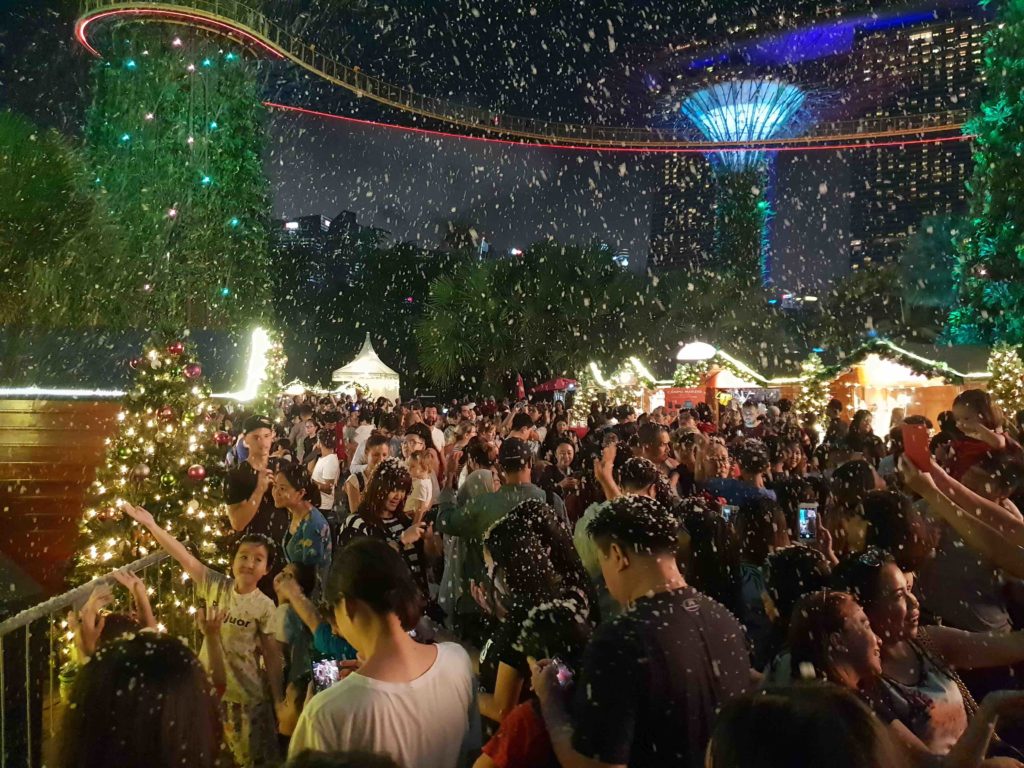 For those looking for a proper meal, you will find a ton of options at the SAVOUR Gourmet Festival site. Think modern Chinese bites, mini juicy burgers and artisanal Christmas cocktails. If you've come prepared with a picnic mat and basket, feel free to find a soft patch of green and get comfy.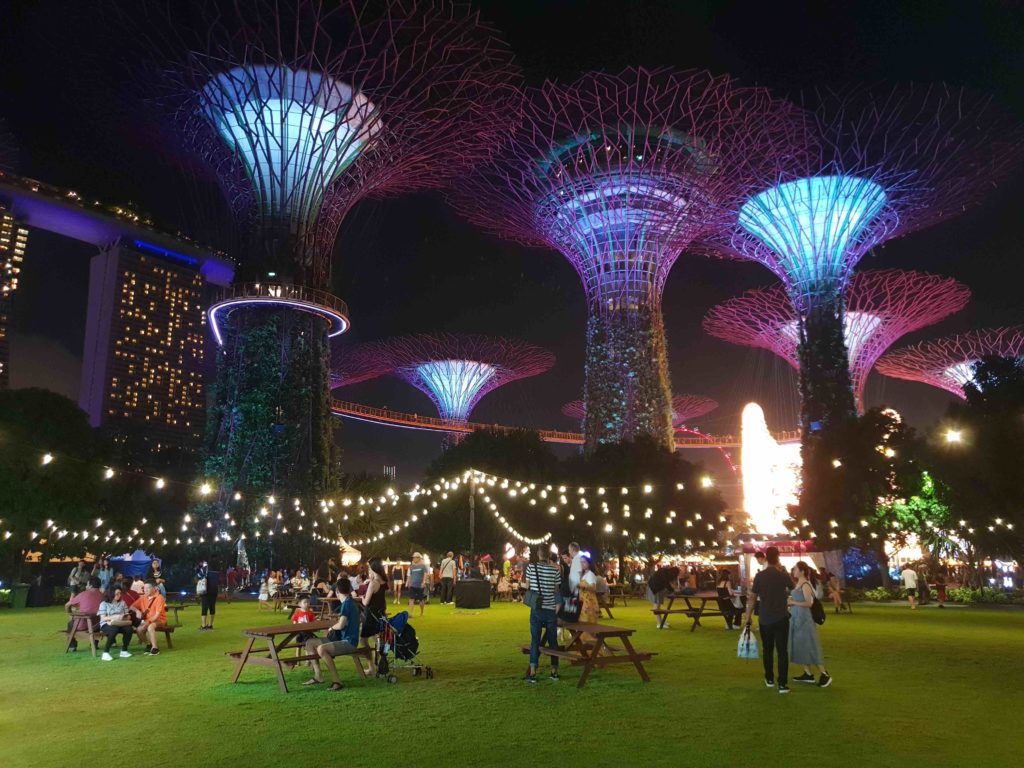 Of course parents with young kids will have a hard time stopping for a short reprieve because the little ones will be antsy to have a go at the carnival games and rides (games start from $4 and rides from $6).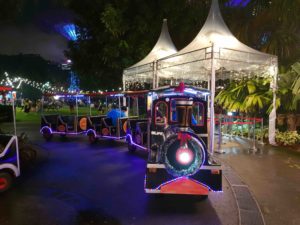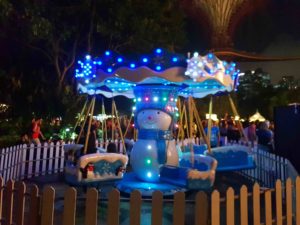 After the many bumper car rides, mini ferris wheel rounds and the ring toss tries, head on to the outdoor skating rink, especially flown in from Switzerland and with its very Christmas tree in the center, for some Skating Under the Stars. All this excitement is bound to leave you breathless which is the time to gather your herd and strut to Santa's Grotto in his Alpine House where you can take an insta-worthy family photo. This attraction has been touted as the largest of its kind in all of Asia complete with a mesmerizing kinetic light installation from Germany. If you've still got room for a little more, squeeze in a little Christmas shopping at the European-style Christmas Market featuring a collection of 24 wooden huts offering everything from handmade crafts to boutique goods and vintage finds to specialty food and beverages.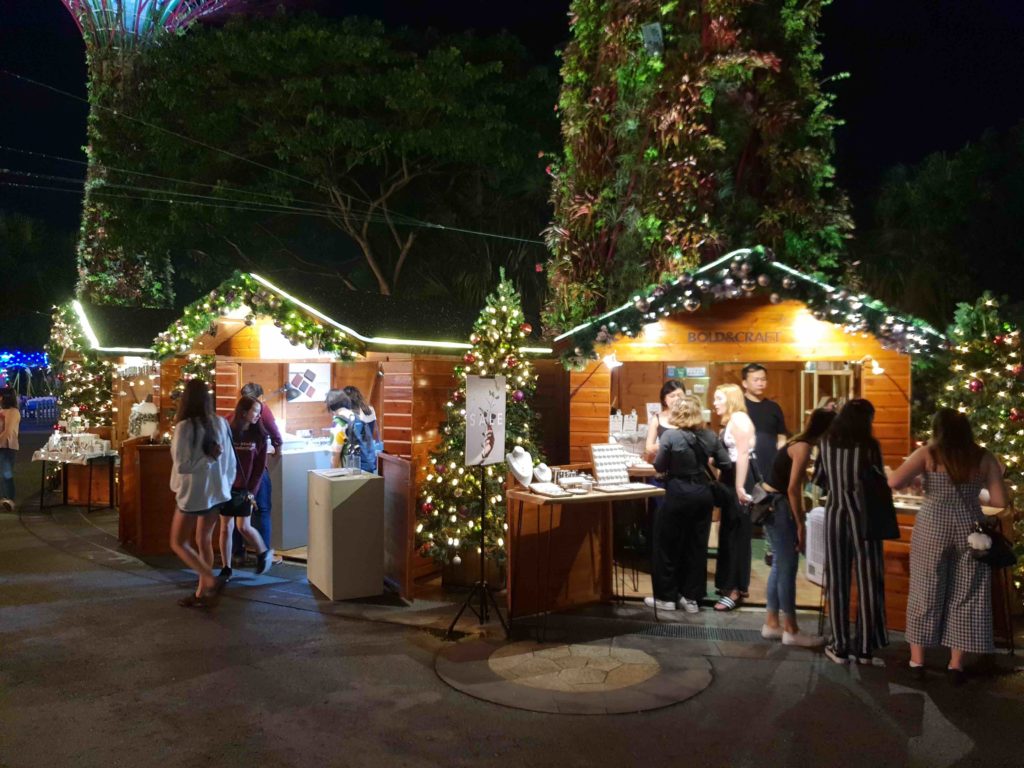 Before you're ready to call it a night, ring in the festive cheer with some stupendous choral performances and Supertree light shows. This enchanted end to an enchanting evening is bound to make it one Christmas to remember.
Gardens By The Bay
Dates: 30 Nov – 26 Dec
Time: 4-11pm