As awareness increases so do the number of allergies but not to fret. Where once eating vegan, nut-free and gluten-free cakes and desserts made people cringe at the taste, now passionate bakers are following meticulous recipes that not only follow all the required rules but also ensure that the end product is just as scrumptious as the rest of them. Three cheers to not telling your kid that they can't eat cake at their own special occasion!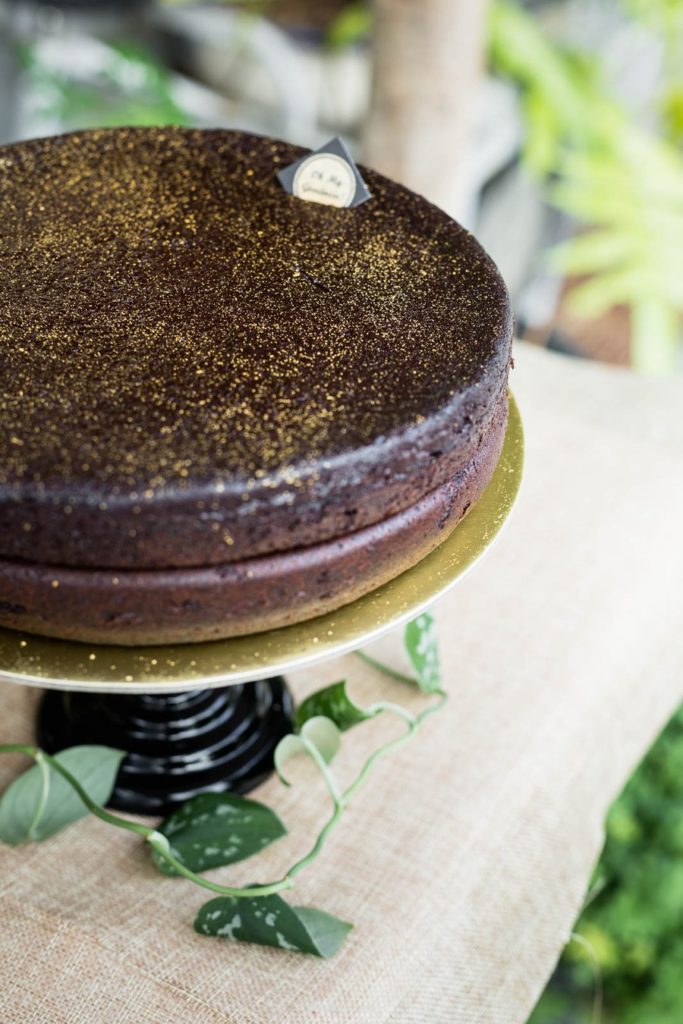 Their mission, and they definitely choose to accept it, is to make gluten-free cakes and goodies moist and delicious. Not only do they offer gluten-free, dairy-free and refined sugar-free cakes, but the professionals at Oh My Goodness! refuse to compromise on taste, texture and quality. For your next special occasion, choose from their signature dark chocolate cake or vegan lemon-raspberry cake. Opt for keeping it simple or covered with one of their frosting options. Be sure to give them a week's advance notice just to be on the safe side. In addition to cakes, they also offer healthy gluten-free breads and cookies.

No longer do gluten-free kids have to deprive themselves of indulging in good old cake at birthdays and other special occasions. Thanks to Delcie's amazing cake recipes that do not contain any form of eggs, dairy products, chemicals, or egg-aiding agents. You gotta love the fact that they have categorized their goodies according to Vegan, Diabetic-Friendly, Baby-Friendly, Gluten-Free and Paleo & Keto. Of course they have a Customized Design section as well for your child's next themed celebration!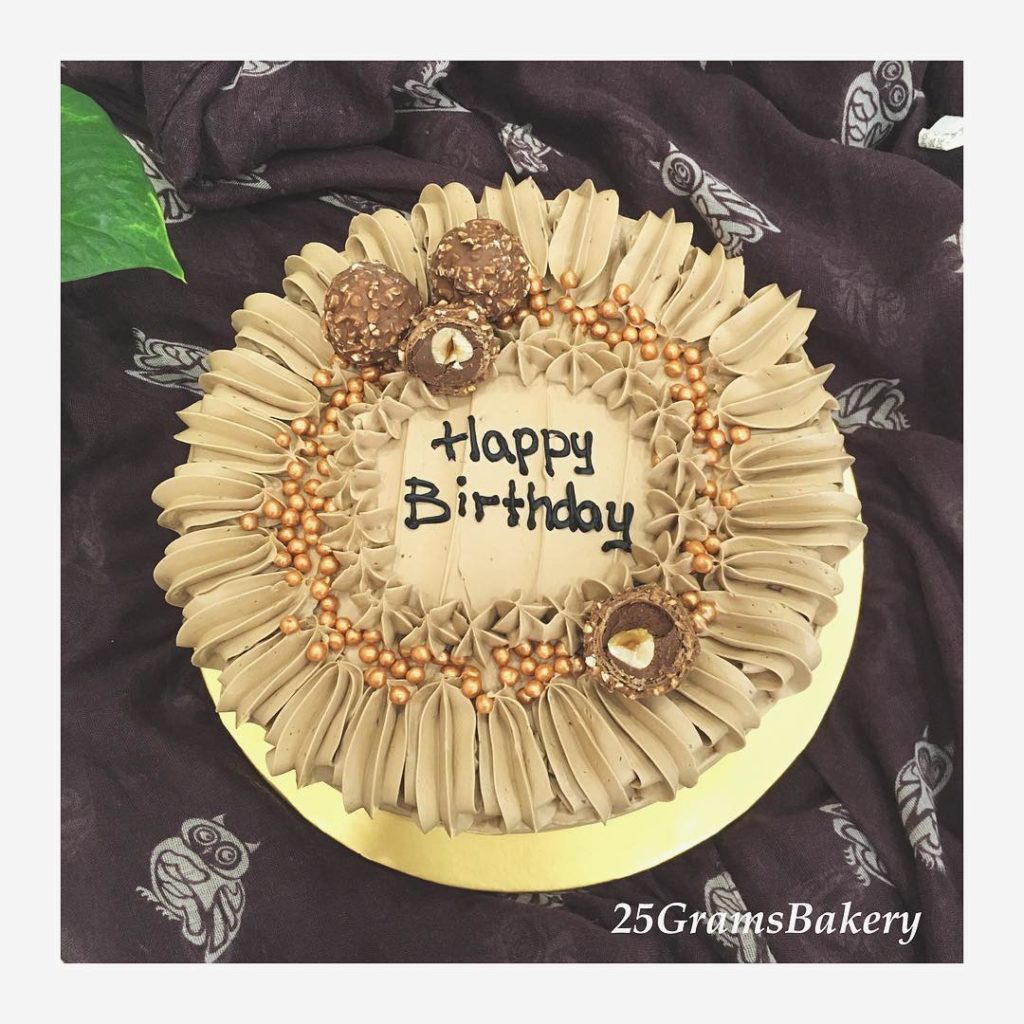 25grams began as a bakery specializing in mini cupcakes, and today they have expanded to include all kinds of desserts including vegan and gluten-free cakes and cupcakes. Choose from a variety of flavours including Chocolate Mudcake, Turkish Delight Cake, Strawberry Vanilla Cake and Brown Sugar cake among others. Cake orders require at least a 3-day notice time and the freshly baked round cakes are available as 6", 8", 10", and 12." Keeping in mind that 25 grams does offer regular desserts as well, be sure to go over your order in detail so there aren't any unfortunate mix-ups later.
What began as a small-time passion has resulted in a full-fledged business for baker John Wee. Operating 2 cafes, one in East Coast and one in CBD, it has also added a successful online cake delivery service. The cakes are hand-crafted and freshly baked with an option to choose gluten-free as well. Now you don't have to skip cake on that special occasion. Chocolate lovers, we recommend the Gluten-Free Chocolate Chips Cake. Otherwise opt for either the Orange-Almond Cake or the Strawberry Mousse Cake. You can even email them with a customized order if you have anything specific in mind.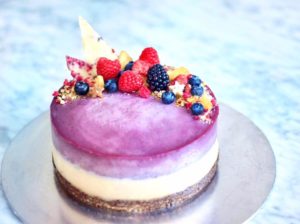 It's unnerving to think how allergies in kids are climbing in numbers, but just as astounding is how quickly cafes and bakeries are taking it in stride and building specialized dessert menus catered to such an audience. Why should kids with gluten and dairy intolerance be deprived of a scrumptious cake on their special occasion? Well, now they don't have to be. Bunny Bakery offers yummy options including raw vegan cheesecakes, like Peanut Butter Jelly, which are cheese and sugar free and baked vegan cakes like Peanut Butter Espresso and Vanilla Bean. Gluten-free just upped its game!