Whoever thinks Singaporeans are a very organized lot is absolutely right. We're still a month away from the next school break but holiday camps interest is already sky high. So don't wait until the last minute to figure out where your child's extra curricular interests lie. Whether your kids need a little extra oomph in the academics, want to build up on their sports acumen or even if they just want to try something completely new, browse through this curated list for a range of ideas for the BEST holiday camps in November and December 2018!
SPORTS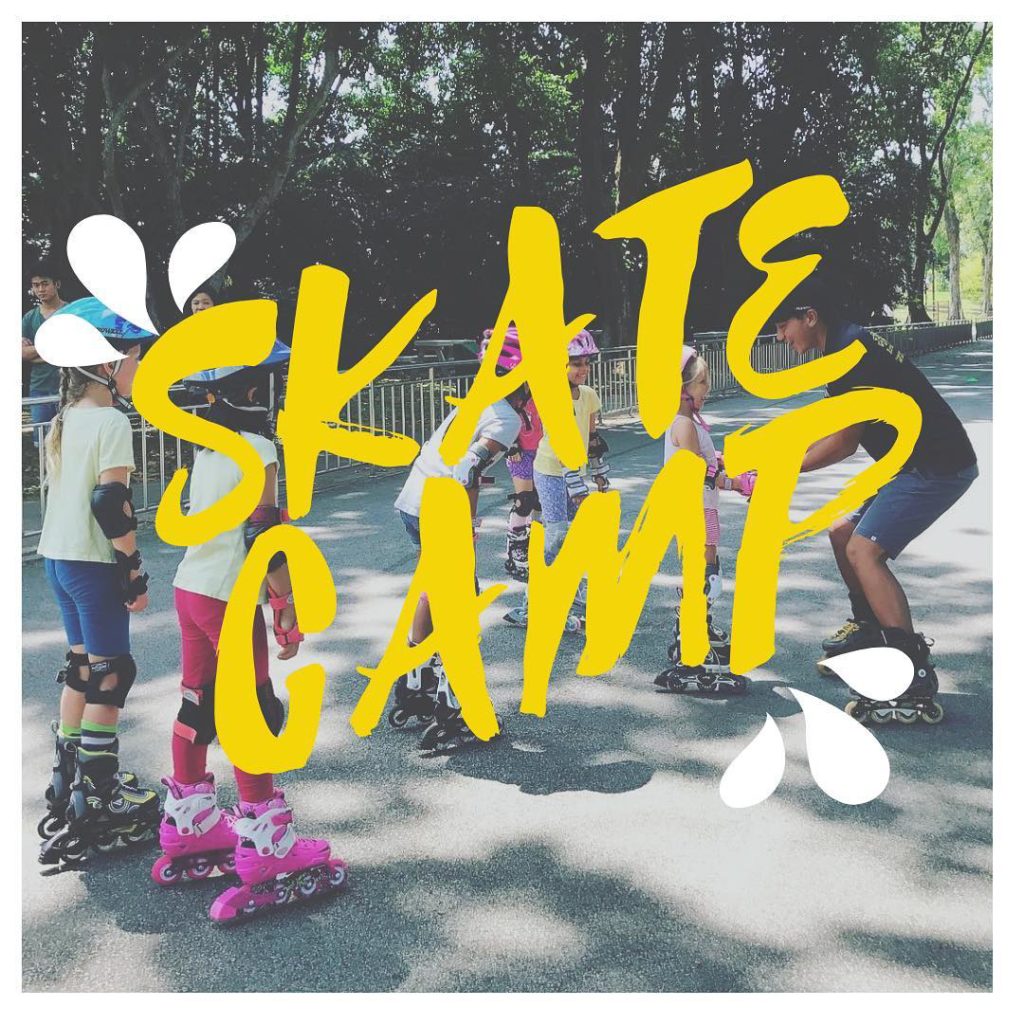 Back by popular demand! Kids will skate for 2 hours each day for 3 consecutive days where they will have oodles of fun skating and learning. Time will whizz by (like them on skates)! Beginners will learn the basics of inline skating while those with experience will learn even more cool tricks.
Dates: 21st-23rd November 2018 | 12-14th December 2018
Time: 10.30am to 12.30pm
Cost: U.P. $200 (sign up before 31st October at a special price of $150!)
Regisration: Here
Location: East Coast Park Carpark F1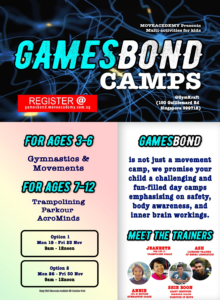 Get your kids moooooving over the holidays with this challenging and fun-filled 5 day camp by Move Academy run by highly qualified coaches in trampolining, parkour and neuro-linguistic programming. The classes emphasize safety and provide a holistic approach by focusing on the mental, physical and emotional wellness of the kids while ensuring the kids are having a blast!
Dates:
19th-23rd November 2018
26-30th November 2018
Time: 9am to 12pm
Cost: $350
Registration: Here
Location: GymKraft – 100 Guillemard Rd, Singapore 399718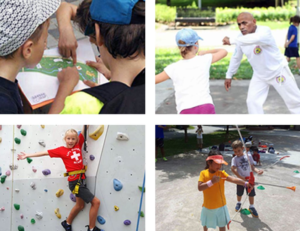 This 3-hour multi-sports camp aims to help kids 4-11 year olds develop key fitness factors such as muscular strength and flexibility and heighten skills like speed and balance. Singafit's camp itinerary includes warm ups, cool downs, and 2 small breaks ensuring kids are fully hydrated and highly energized before they storm the fields, courts and pools with confidence and determination. Kids can choose from a variety of sports including archery, swimming, athletics, inline skating and rock climbing to name a few. Singafit also offers nature camps for those who love outdoor activities.
Dates: 29 Oct-2 Nov
Cost: $75
Registration: Here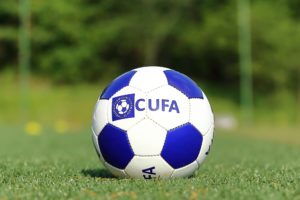 CUFA is a popular choice when it comes to football camps, especially during the summer holidays. Why you ask? Because parents won't have to stress about kids becoming dehydrated while running around in the strong summer sun for lessons are conducted in an air-conditioned hall at the Swiss Club. Enrol your kids 3-16 years for the 5-day camp where dedicated coaches will not only teach them essential football skills but also encourage them to showcase teamwork and make great friends.
Dates: 1 Nov-31 Dec
Cost: $375 (Member), $425 (Non-Member)
Registration: Here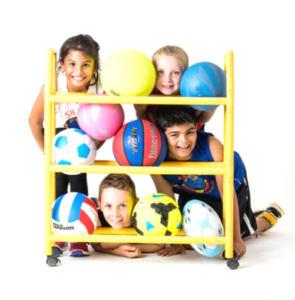 Let us introduce Singapore's longest running multi-sports camp and with good reason. Coaches at Shaws Little League truly believe in encouraging teamwork, building up confidence, instilling leadership qualities but most of all ensuring kids are having the time of their lives while getting a good physical workout. Kids (2-12) years can choose from a range of sports including volleyball, cricket, football, tennis, hockey and many many more. Holiday camps consist of 3-hour sessions over 4 days in both their Kallang and Bukit Timah locations.
Dates: 19 Nov-22 Nov, 3 Dec-6 Dec, 10 Dec-13 Dec, 17 Dec-20 Dec
Cost: $320
Registration: Here
LANGUAGE & ACADEMICS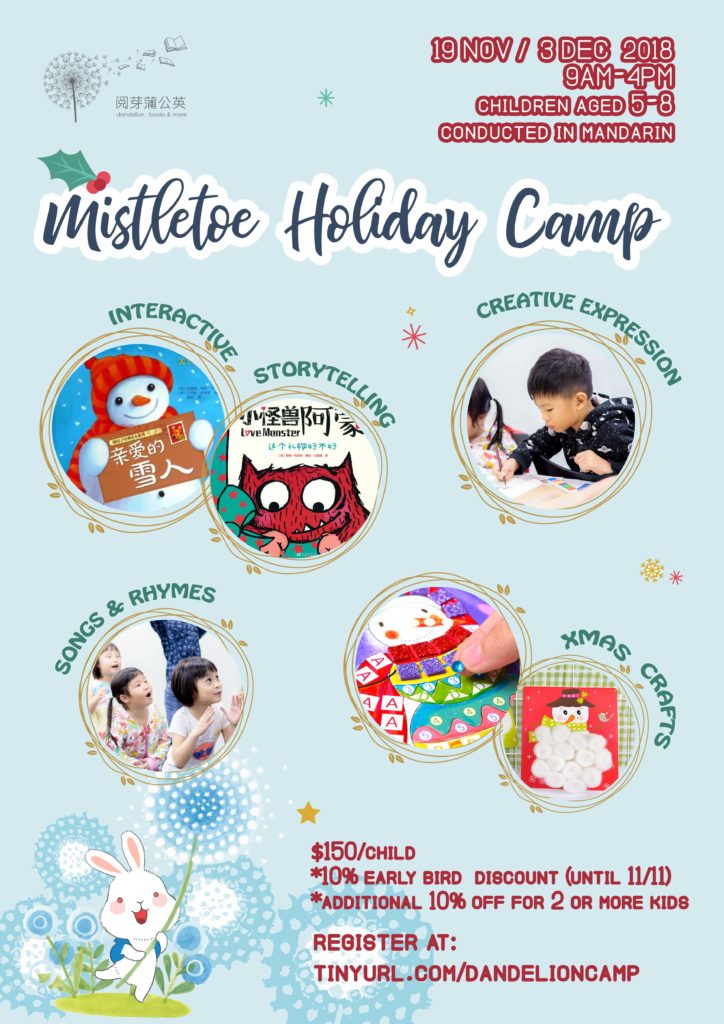 Mistletoe is traditionally connected to Christmas, and symbolizes love and friendship. This year-end, Dandelion Books prepares to welcome the season of giving and sharing with their uniquely designed holiday programme for budding readers & learners! Centred around 2 hand-picked story books 《亲爱的雪人》 and 《这个礼物好不好》, your little one will be engaged in active learning through the use of our festive thematic story pack, which inspires curiosity and stimulates thinking, and at the same time, allows your child to learn Mandarin in a fun and interactive way! All participants will receive their festive thematic story pack which includes 2 story books (and online audio stories!), as well as a wealth of complementary resources.
Dates:
19 Nov (1st run) @ Wish Studio (Hougang)
3 Dec (2nd run) @ Imaginasium (Alexandra)
Time: 9am to 4pm
Cost: $150/pax
10% early bird promo till 11 Nov
Additional 10% sibling/friend discount
Registration: Here
If you are looking to help your kids (3-12 years) become high ability learners and aspire to be top scorers then this is the programme for you. Kids will get to review challenging concepts through stimulating holiday activities. From creative writing to Shakespearean English and Olympiad Math to Direct School Admissions assistance, they've got all this and more covered. Get a head start on tomorrow today!
Dates: 20 Nov-29 Dec
Details: Here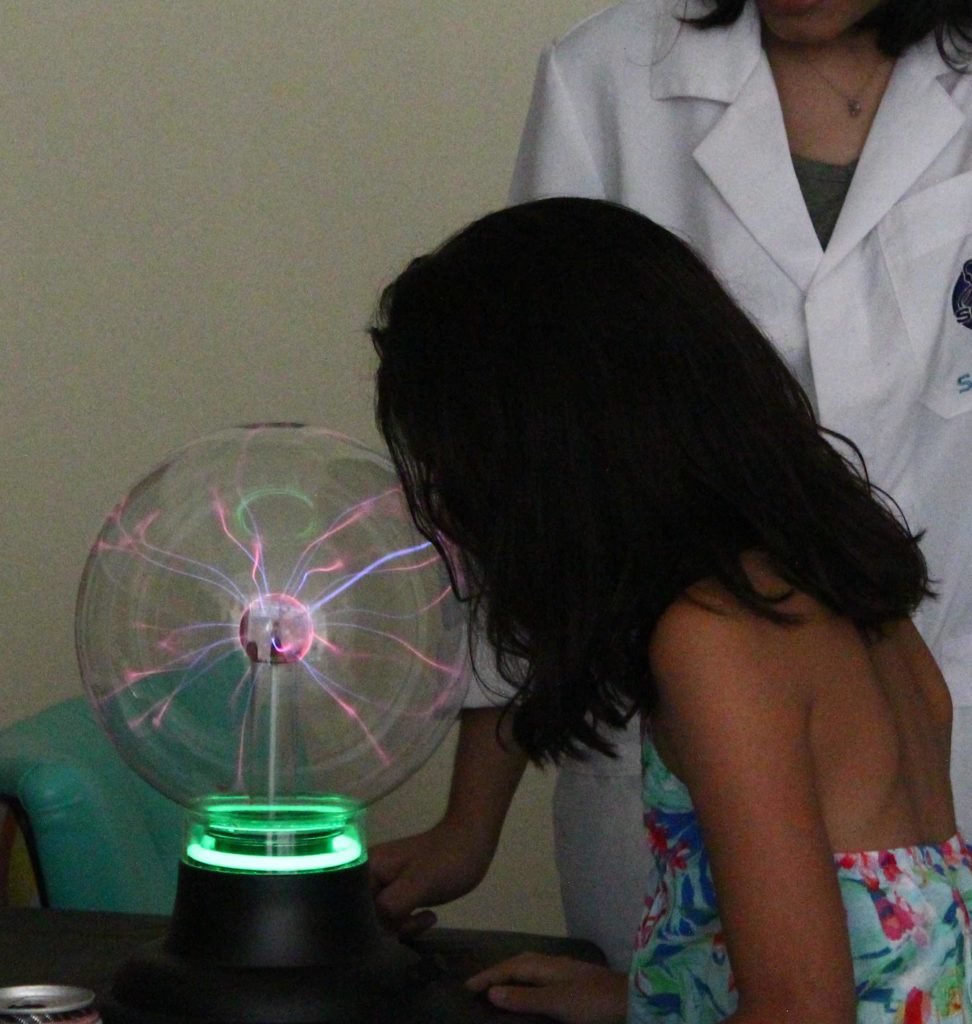 The name says it all. Sign up your future Scientists for holiday camps at Mad Science, which this year has partnered with Kids Amaze. With titles likes Flight Academy, Junior Occupations and Mad Science Investigators, kids can look forward to hands on chemical experimentation resulting in fascinating and unexpected results. Over the week, students will examine, analyse, extract, manipulate, create and solve countless chemical variations all in a safe venue under proper supervision. There will also be free play at Kids Amaze before and after the programmes. Let the madness begin!
Dates: 19 Nov-7 Dec
Cost: $420-$650
Registration: Here
For the upcoming school holidays, Beijing Language School is offering a special Speech and Drama camp for all N-1 to K-2 students. The 1.5 hour lessons will consist of story telling, role playing, poetry reading, arts & crafts and even some singing and dancing. For Primary 1-Primary 6 students, the school is happy to offer oral, comprehension and creative writing classes. There will also be Han Yu Pin Yin lessons available for K-2 to P-2 looking to master these phonetics techniques.
Dates: 20 Nov-14 Dec
Cost: Various
Registration: Here
CODING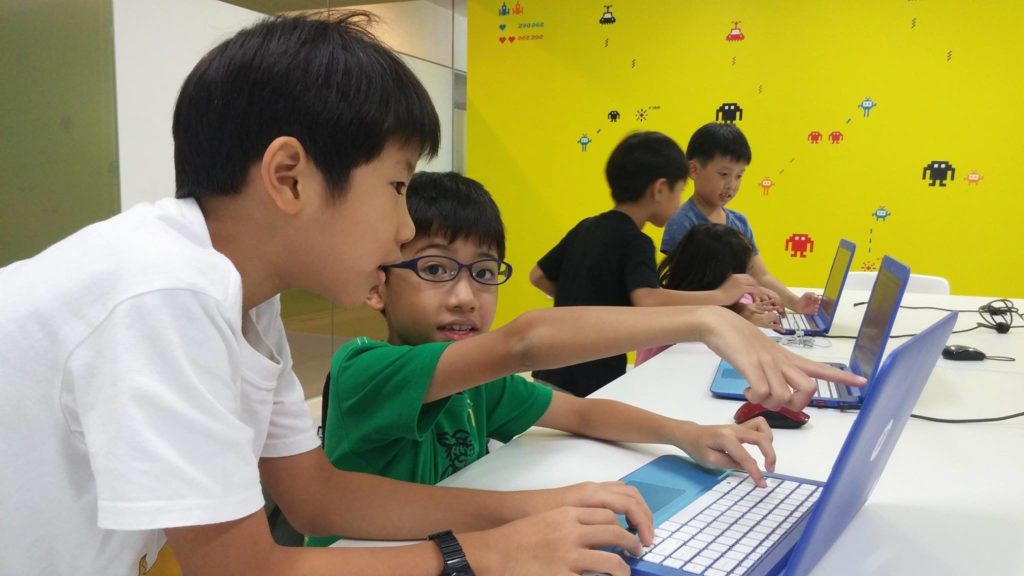 Over the course of 5 days, kids will be able to dive deep into the world of coding. ScratchThinker Beginner (8+) will help kids learn programming concepts, computational thinking and create a coding portfolio noting daily projects. PythonThinker Beginner (11+) is the next level for kids who are familiar with Scratch. Students will be able to practice Python in the Minecraft world and build foundational skills to use in real-world projects. Take advantage of the Early Bird Special when you sign up before 31 October and get a $100 discount!
Dates: 19 Nov-13 Dec
Cost: $590 ($100 discount if you register before 31 October 2018)
Registration: Here
Saturday Kids' holiday workshops will engage kids 5-13 years in a range of fun and exciting projects while developing important problem solving skills. Beginners can enrol in courses like Curious Cubs: Explore the Wonders of Tech and Start with Scratch: Adventures in Time. Older kids can enrol in Become a Rock Star Code DJ and Robot Safari: Into the Wild World of Tech and many other courses and have a go at assembling their computers and coding music animations and even building their own robot animals using robotics.
Dates: 17 Nov-29 Dec
Cost: $560-$660 (save $30 if you sign up before 28 October 2018)
Registration: Here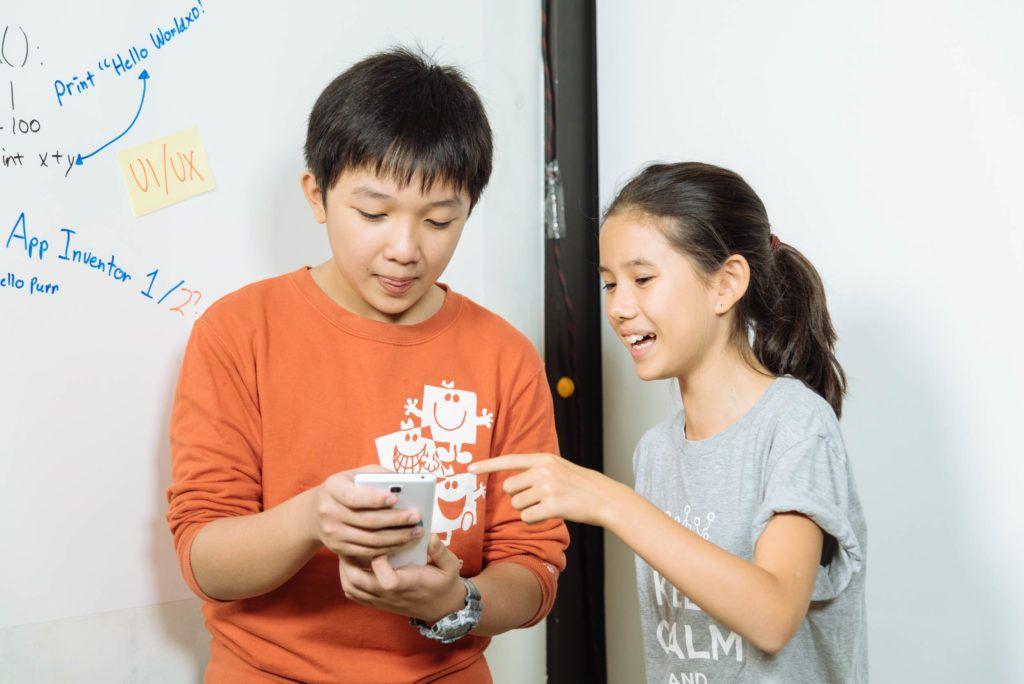 Kids aged 4-15 years can choose from an array of camps with fun titles like Investigate through Code, Travel the World, Make Your Own Apps and Mobile Apps Development. During this 1-week of immersive holiday camp, students will learn to build mobile applications, games and hardware projects among other tech skills. Whether you child is a beginner or an advanced learner, NERD will have a new meaning for you. New. Exciting. Revolutionary. Digital!
Dates: 19 Nov-4 Jan
Cost: $275-$750
Registration: Here
PERFORMING ARTS
Come November, Stage Camp by SRT is excited to bring you some more interactive workshops. Young people of all ages are encouraged to attend these 4-day sessions where they get to explore their creativity, learn performance skills and even get their "shine in the spotlight" moment. Kids 4-6 years can sign up for Nursery Crimes where they will engage in drama, craft and musical activities culminating in a presentation for friends and family. 7-12 years olds meanwhile can enrol in Theatre Stage where they will get a chance to use actor training, theatre techniques and practice drama and poetry skills to result in a finale presentation in front of their loved ones.
Dates: 19 – 23 November | 26 – 30 November
Cost: $388
Website: Here
ART
For kids who love all aspects of visual arts including mixed media, painting, drawing, ceramics, sculpture, weaving and more, these camps are ready to take them on an exciting and expressive journey. Camps run for up to 4 days but you have the option of choosing even 1 or 3-day programmes. Lessons are 3 hours a day, in the morning for kids under 9 and in the afternoon for kids 9+.
Dates: 19 Nov-4 Jan
Cost: $300
Registration: Here
THAT'S NOT ALL
Good manners will always be a useful skill no matter where you are or how old you are. Keeping this valuable tip in mind, Molly Manners will be running a 3-day camp for kindergarten and primary school children and a 2-day programme for teens. Classes will consist of fun hands on activities and engaging group discussions on all kinds of topics including anti-bullying, dining etiquette, well-being and more. Ready to mind your P's and Q's?
Dates: 19 Nov-4 Jan
Cost: $62.50-$500 (Early bird pricing available)
Registration: Here
This ever popular mindfulness camp designed for kids ages 6-12 year, is back with a bang. Kids will learn to how to communicate confidently with adults, how to interact appropriately with peers, how to deal smoothly with conflict and most importantly how to make themselves happy individuals. Camp activities range from creative arts, pet therapy, yoga, horse grooming/riding, behind the scenes zoo visits and terrarium making among others.
Dates: Various
Cost: $680
Website: Here

SuperCamp offers 7-day immersive residential programs for kids aged 9-12 years (Junior Forum) and 13-18 years (Senior Forum). During their week-long stint at Anglo Chinese School, kids will not only get a taste of dorm life but acquire and hone important life and academic skills through daily team challenges, class activities and outdoor learning. By being able to step out of their comfort zones, students will be able to pick up self-empowerment, build important rapport skills, learn how to overcome potential obstacles, train themselves to read faster and write better, increase time management and most importantly not forget FUN! Let your kids get a glimpse of what their exciting future holds today.
Dates: 16 Dec-22 Dec
Cost: $2,850 (New Campers), $2,500 (Early Bird Registration), $2,350 (Returning Campers)
Website: Here
For more arts, drama, language, academic, sports and fun camps browse our Holiday Camps directory!