Another school year ends and another summer begins. Let lessons take a backseat as extracurriculars call shotgun. From sports to art, drama to language and coding to mindfulness our little red dot is offering June holiday programmes across the board. Fine tune old skills, learn some new ones or just enjoy some old-fashioned summer fun in our short list of the best june holiday camps!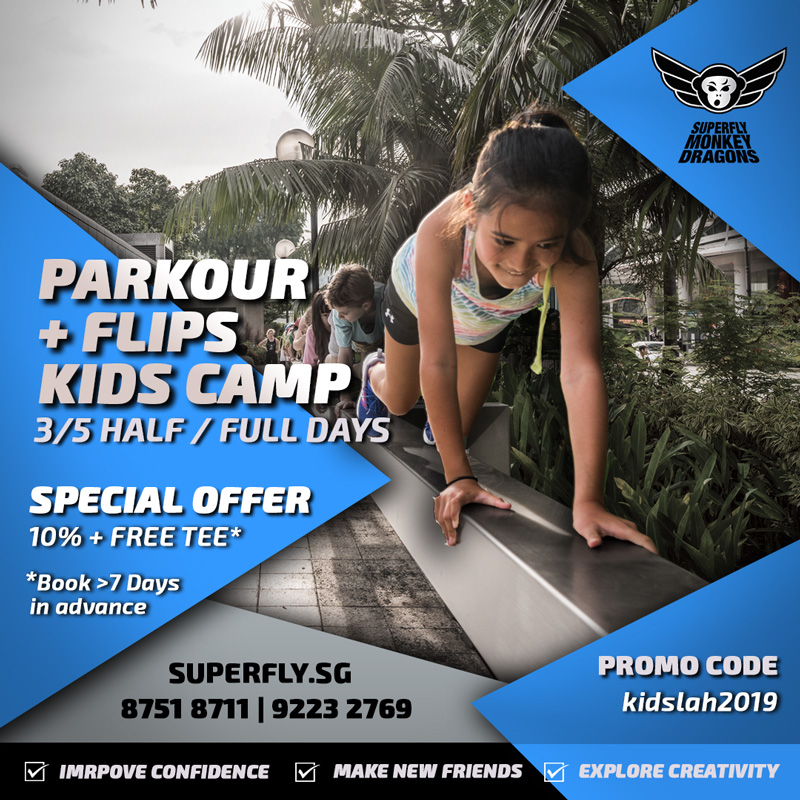 Let your child discover themselves through movement at Parkour and Flip Camps at Superfly Monkey Dragons. Choose from 3 or 5 Day half day or full day camps of Parkour Camp or Flips Camp.
At Parkour Camp, immerse your child in the fundamentals of parkour training with a key emphasis on balance, jumping, landing, breaking falls and climbing – providing an important foundation to move as safely as possible for any physical activity, sports and daily life.
Benefits include improved balance & co-ordination, improve functional fitness, greater awareness of self and surroundings, greater creativity, improving self confidence & adaptability and improved body and mind intelligence.
Learn how to FLIP with Singapore's first Learn 2 Flip Kids Camp! The Flips Camp is designed for complete beginners and those looking to clean up their technique. Coaches will guide your child to develop their strength, power and co-ordination through conditioning exercises, and specific movements to help them master the essential movements required for front, back and side flips.
Book a week in advance and save 10%! Use code kidslah2019

Educating the mind without educating the heart is no education at all. Discover the awesome results of how good Etiquette and Character Education promote improved academic achievements & social interactions to honour your child with impressive and successful future. Learn all about the fundamentals of good manners, how to make a positive first impression, personal grooming and deportment, good table manners and dining etiquette and more in the Elegant Etiquette Workshop. The Charactiquette Holiday boot camp is a uniquely designed boot camp, where learners are provided with the opportunity to master good social skills and character values in an enjoyable and lively manner. Want to be a Cool Kind Kid? Join their Character Education program specially designed for the young ones. In this workshop, they share children are shared on the core character traits and values which are key contributors to the success of every child's future.
Elegant Etiquette Workshop
Date: 3 June, 9 – 12pm
Ages: 4-10
Charactiquette Holiday Boot Camp
Date: 7 June, 10am – 4pm
Ages: 7-12
Cool Character Workshop
Date: 10 June, 9 – 12pm
Ages: 4-10
Venue: Singapore Council of Women's organisations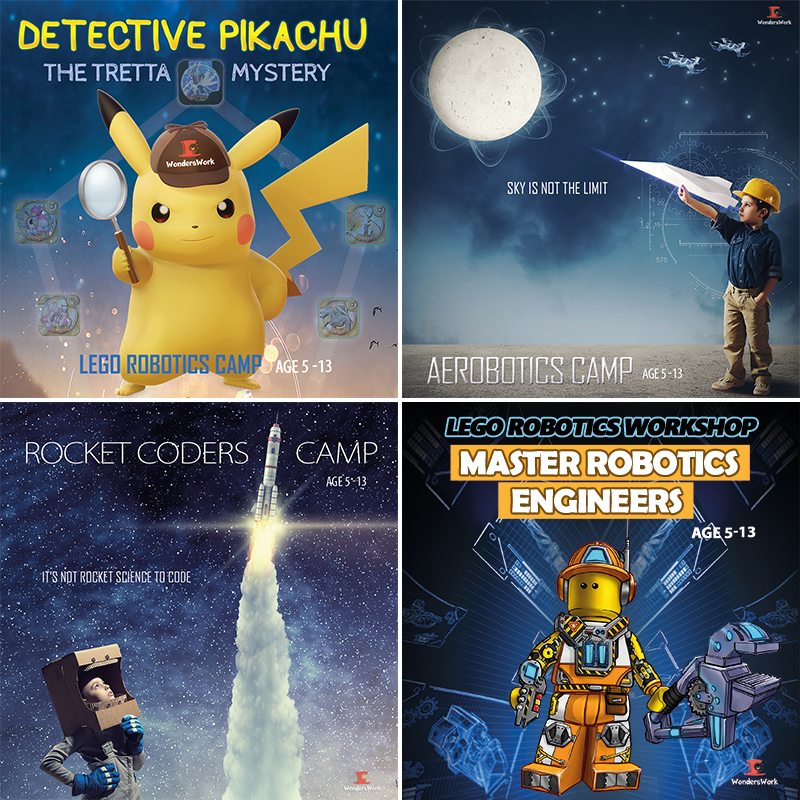 Precious and rare pokemon trettas have been stolen from the museum! Code, construct & command your lego pikachu robot to search and solve the mystery, recover the hidden trettas, and bring home the treasures! At this June school holiday camp for age 5 – 13 by WondersWork, participants will get hands-on experiences with lego robotics and pick up various Science, Technology, Engineering, Art, Mathematics (STEAM) principles. DO NOT MISS the early bird discount until 5 May only! Check out other exciting camps exclusively at WondersWork – Aerobotics Lego Robotics Drone Camp, Rocket Coders Scratch Coding Augmented Reality Camp & more! Email [email protected] or whatsapp 8822 7170.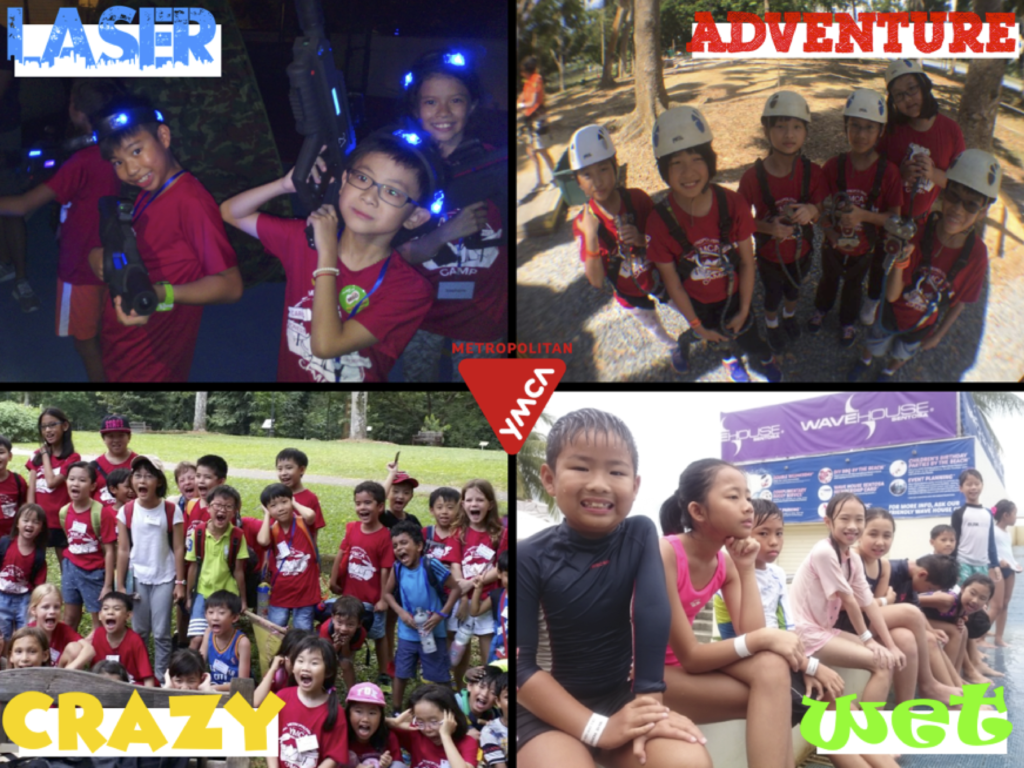 Are you on the hunt for engaging and exciting activities that will keep your little ones busy throughout their break? It looks like MYMCA's Learning & Adventure Camps have got you covered. With different wacky themes and flexible durations, all of their activities are guided by the values of Caring, Honesty, Responsibility and Respect.
What's more, camping with them is giving back to the community!
Also, don't miss out on their popular overnight camps where the excitement all around is multiplied and all the kids walk away with a ton of fun-filled memories.
Superhero Camp 2019 (2 to 4 Days Camp)
Dates: 03-06 June OR 01-04 July
Time: 0830hrs-1630hrs
Age: 4-13
Prices: $250 to $450
SURVIVOR Camp 2019 (Overnight Camp)
Dates: 10-13 June OR 08-11 July
Time: Start 0830, End 1630
Age: 7-13
Prices: $350 to $500
Secret Agent Camp 2019 (2 to 4 Camp)
Dates: 17-20 June OR 15-18 July
Time: 0830hrs-1630hrs
Age: 6-13
Prices: $250 to $450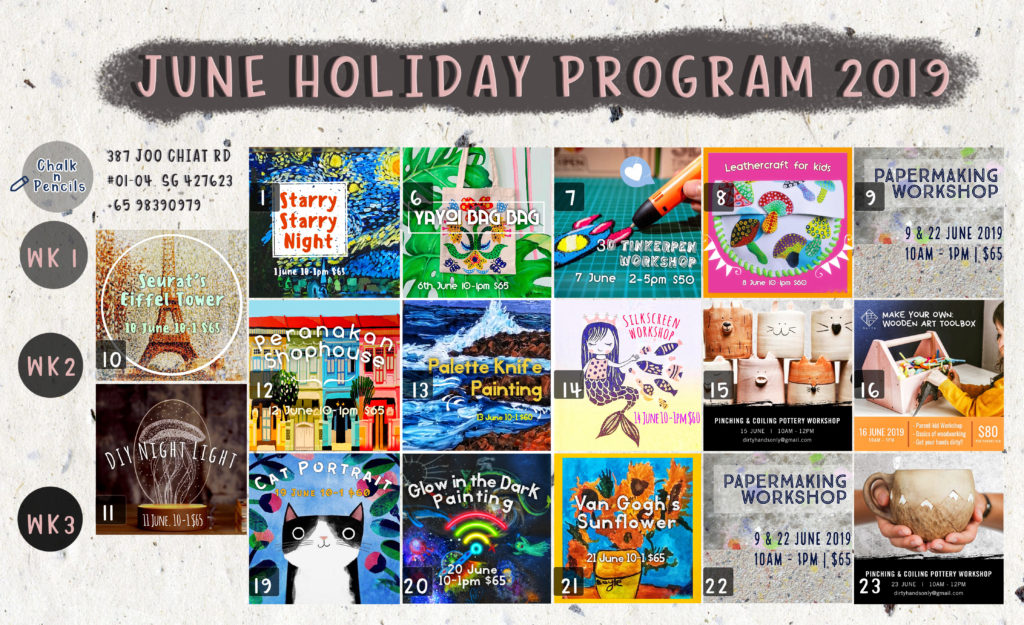 Are you looking for workshops/activities to engage your child this June Holiday? Chalk n Pencils' holiday programs are both educational and fun whilst creating an opportunity for them to explore and think creatively. They have so many different classes planned for you! Here's a list, so hurry and book soon! Max class ratio is just 6 students to one teacher. The workshop is suitable for children from 5yr to adults. Parents are welcome to paint alongside their child too!
Their bright and beautiful studio is located on Joo Chiat Road; nestled among shophouses Chalk n Pencils is a hidden gem of a creative space for all! Their studio is stocked with everything you need to complete your painting project – from pencils and pastels to watercolour and oil paint. They also offer a full custom painting program to help you achieve your desired canvas painting! Call or WhatsApp at +65 98390979 to find out more.
Dates: 1 – 23 June
Cost: $50 – 80
Saturday Kids' holiday workshops will engage kids 7-13 years in a range of fun and exciting projects while developing important problem solving skills. Beginners can enroll in Start with Scratch: Adventures in Time where they can get onboard the time machine, explore the city of Machu Picchu and meet South Africa's oldest inhabitants. Older kids can enroll in either Marvelous Machines & Mechanisms learning to combine engineering concepts with computers or Back to Basics: From Zeroes to Python Heroes where they learn binary (the language computers speak).
Dates: 1 June – 2 August
Cost: $150/3-hour workshops, $590/5-day holiday camps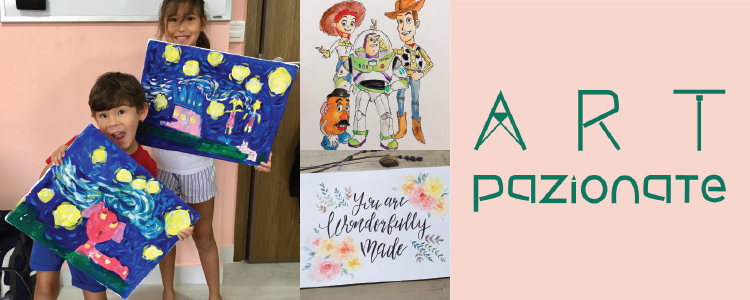 Looking for good kids holiday camps that focus on creative art? Art Pazionate offers a wide range of creative and fun-filled holiday art camp programs for young ones aged between 5-12 years old. Immerse your child into the world of art in their various enriching programs this school holiday! Choose from exciting classes such as: Fun Pointillism Landscape, Tote Bag Painting (Unicorn/Dino), Avengers Charcoal Drawing, Star Wars Canvas Painting, Toy Story Watercolor Painting, Calligraphy + Floral Art, Dog Painting/Paw Patrol Painting.
When: June/July
Cost: $60 – 80

The R Learning Lab has everything parents are looking for in a camp. For those interested in participating in a smorgasbord of activities including Arts, Sports, Reading and even Team Building, opt for its first week courtesy of provider Vivo Kids. If it's Chinese language skills that need brushing up then Week 2 by Meng Zhaoying with its combination of language and cookery is the way to go. Now kids who enjoy physical activities and speech and drama can take it up a notch by challenging themselves to throw Chinese in the mix when they take part in Week 3's Let' Play theme. Week 4's sessions provided by art curator Tina Stulajter is for blossoming artists to have a field day exploring all kinds of art and creating beautiful music. Whether you join all 4 or select 1, you are bound to have a blast. For details and registration please email [email protected]
Multi-Activity by Vivo Kids
Date: June 3-7 (June 5th – PH)
Cost: $335 (incl. snacks and materials)
Chinese Takeaway by Meng Zhaoying
Dates: June 10-14
Cost: $395 (incl. snacks and materials)
Let's Play! by Meng Zhaoying
Dates: June 17-21
Cost: $395 (incl. snacks and materials)
All Things Beautiful by Tina Stulajter
Dates: June 24-28
Cost: $335 (incl. snacks and materials)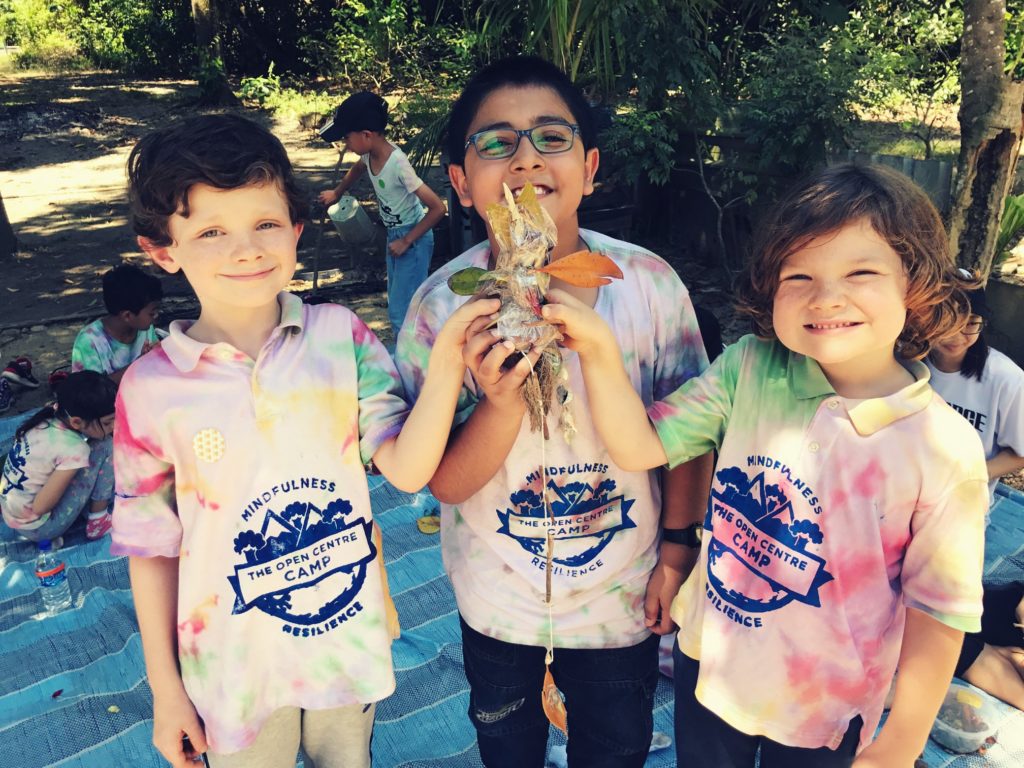 This popular mindfulness camp designed for kids ages 6-12 year, encourages a break from technology and a focus on fun, relaxation, exploration and concentration on everything positive. Kids will learn to how to communicate confidently with adults, how to interact appropriately with peers, how to deal smoothly with conflict and most importantly how to make themselves happy individuals. Camp activities range from creative arts, pet therapy, yoga, horse grooming/riding, behind the scenes zoo visits and terrarium making among others.
Dates: Various dates from 3 June-26 July and 29 July-23 August
Cost: $680-$730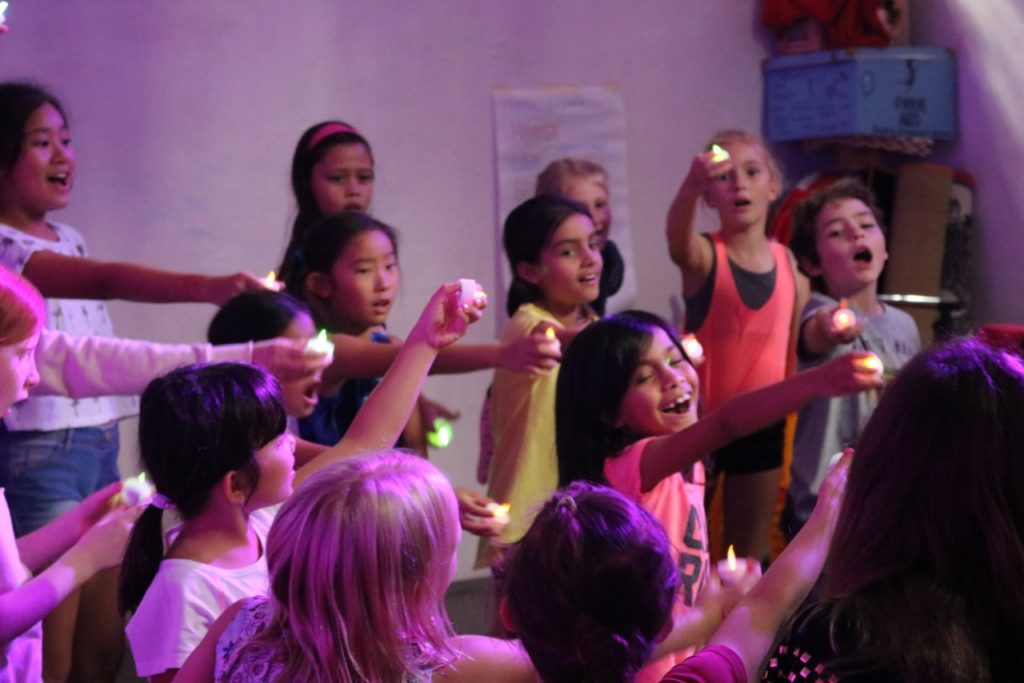 There's always drama where summer break and kids are concerned. Parents, now you can let the professionals at Evolve Arts take over the melodramatics. For in their ever so popular June and July camps, there will be drama, there will be arts, there will movie making, there will be music. What there will NOT be is boredom! As usual Evolve kicks its creativity in high gear as summer approaches. Come 3rd of June, Jungle book and Roald Fever will take over ensuring little ones will be fully immersed in theatrical adventures.
Dates: Various dates from 3 June-19 July
Cost: $350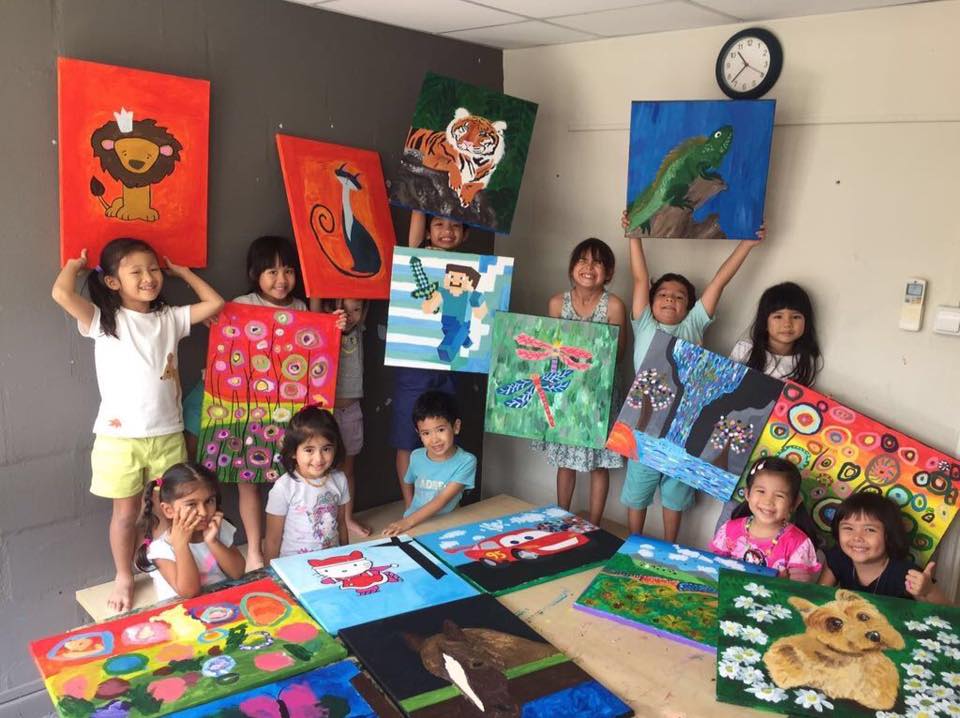 You have the option of signing your kid up anywhere from 2 days all the way to 7 days, for either morning or evening sessions. Various themed workshops will have creativity flowing and imaginations soaring through many different mediums. Be sure to clear space at home to put up some inspirational artwork. While for the younger ones (3-6 years old) half days are ideal, the older ones (7-11 years old) will be more than happy to enjoy full days with lunch or dinner provided. With a horde of early bird and sibling discounts available, Art Boot Camp ensures you are getting your bang for the buck.
Dates: Various dates in June, July and August
Cost: 2/3/4/5/7 days options ranging from $175-$480

For those little ones who love riding and want to continue over summer break, Bukit Timah Saddle Club's Pony Camp will have them jumping for joy. This 3-day camp will not only include riding but teach the kids the basics about Stable Management as well. And of course tons of other fun-filled activities will ensure maximum fun. Campers must be able to walk and trot independently and come attired in full riding gear (boots, jodhpurs, chaps and helmet).
Dates: 11-13 June, 25-27 June, 9-11 July, 30 July-1 August
Cost: $525 (Members), $675 (Non-members)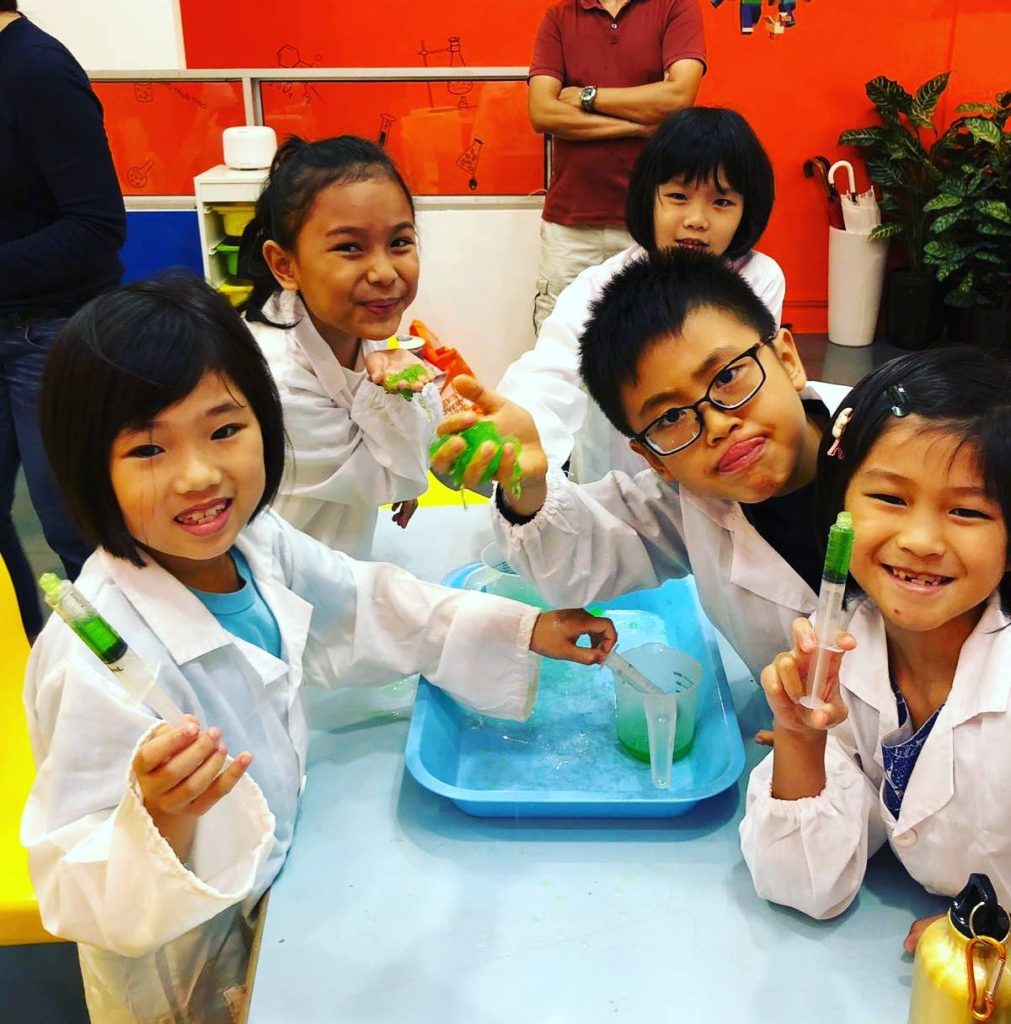 Simply speaking this new multi-activity camp is seeking to amplify your summer experience by offering a range of activities from STEM experiments to sports sessions, and culinary arts ventures to good old craft-making workshops under the newly renovated roof of the Overseas Family School. Whether you opt for half-day or full day, rest assured your kids will have a blast trying out offbeat skills and honing basic ones.
Dates: 10 June-5 July
Cost: $420/week (half-day) and $690/week (full-day)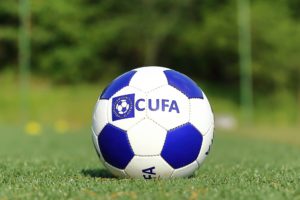 CUFA is a popular choice when it comes to football camps, especially during the summer holidays. Why, you ask? Because parents won't have to stress about kids becoming dehydrated while running around in the strong summer sun for lessons are conducted in an air-conditioned hall at the Swiss Club. Enroll your kids 3-16 years for either the 3-day, 4-day or 5-day camp where dedicated coaches will not only teach them essential football skills but also encourage them to showcase teamwork and make great friends.
Dates: 24-28 June, 1-5 July, 5-8 August, 13-15 August
Cost: 5-day: $375 (Member), $425 (Non-Member), 4-day: $300 (Member), $340 (Non-Member), 3-day: $225 (Member), $255 (Non-Member)

Take advantage of summer break to let your kids immerse themselves in language. Mandarin may be touted as a difficult one to learn but teachers at Little Mandarins are ever-ready to make the task seem effortless and for lack of a better word, FUN! Kids 4-9 years can look forward to either 3 or 4.5 hours of engaging learning activities including story telling, speech and drama, songs, indoor and outdoor games and even brush painting and writing.
Dates: Various dates form 3 June – 2 August
Cost: $350-$530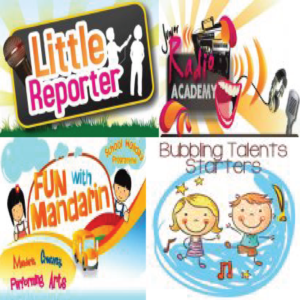 Some kids just own the spotlight from day 1. Singapore Media Academy's holiday courses cater to the likes of such. Bubbling Talents Starters is a 3-day journey where performing arts lovers will be able to hone their acting skills through voice projection and theatre games. Make learning Mandarin an exciting process by enrolling kids into the Fun with Mandarin course. Junior Radio Academy walks kids through the usage of radio equipment and content development. Little Reporters is offered both as an English and Chinese course teaching on-site reporting and talking in front of the camera.
Dates: 11-19 June
Cost: $433 – 577 (10% discount if you sign up with a friend)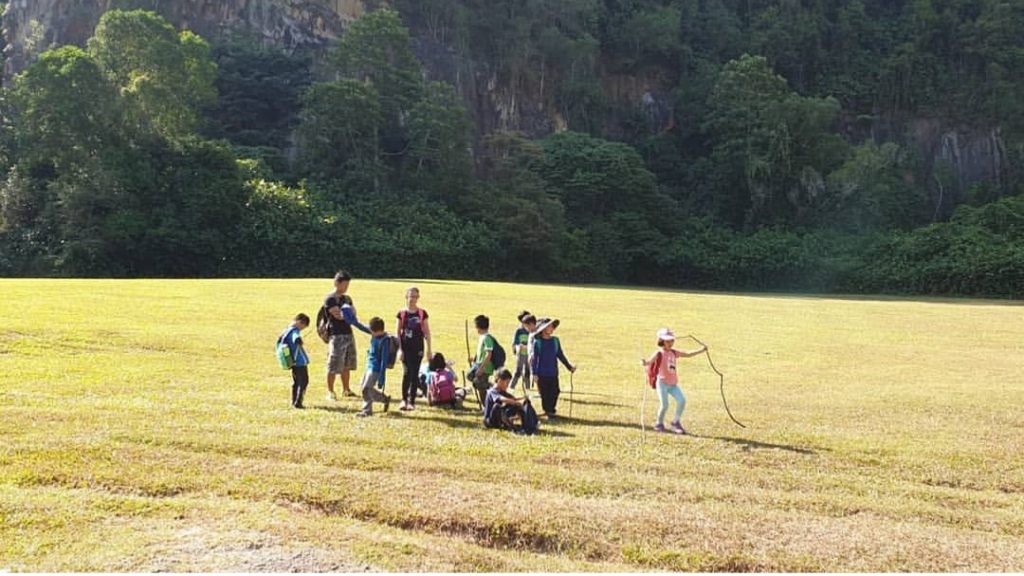 It's time to exchange books and computers for trainers and hiking hats. Over the course of 3 hours for 3 days, kids between 4-12 years will be encouraged to connect with nature and explore their inner curiosities and creativities. Camp Commanders will lead little adventurers armed with backpacks and walking sticks in hand exploring ways to cross over muddy trails, run across wooden bridges and search for tadpoles in little streams in the Dairy Farm Nature Park.
Dates: 3-5 June, 10-12 June, 17-19 June, 24-26 June, 1-3 July, 8-10 July
Cost: $180 per child
You may also enjoy reading: