You mention cruise and automatically images of the Titanic surface with visuals of majestic dining halls, grand staircases and crystal chandeliers. Well, we are here to tell you that the modern-day Titanic not only exists but comes fully equipped with up-to-date technology and full-on luxuries at the Royal Caribbean Cruises.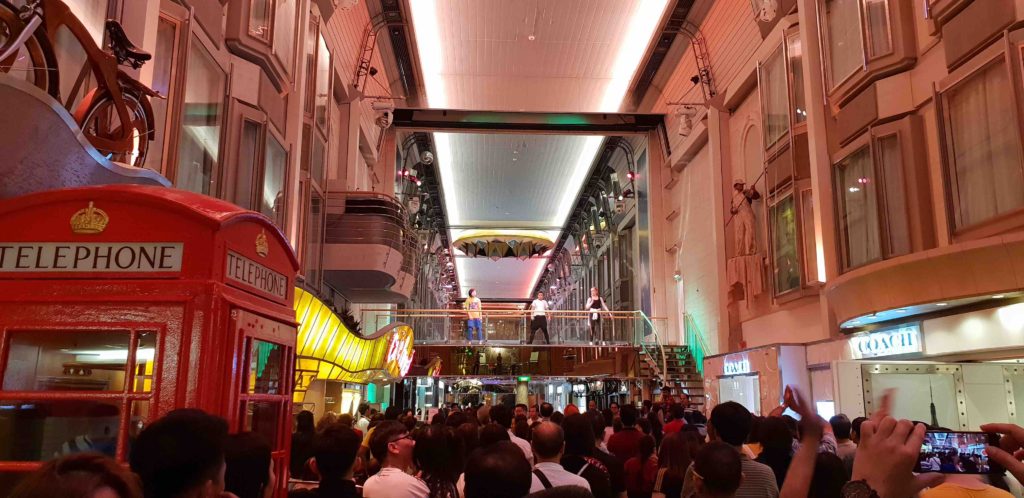 To think you would be spoilt for choice when it comes to choosing a room on a ship but this is sure to be the case on the Royal Caribbean. There are rooms facing the interior lobby or the more popular ones with a sea view. Of course the ones with a balcony will make for a more scenic option too. Whichever you choose, just remember there are only so many hours you will spend inside so don't be disheartened if your choice room ends up with someone else.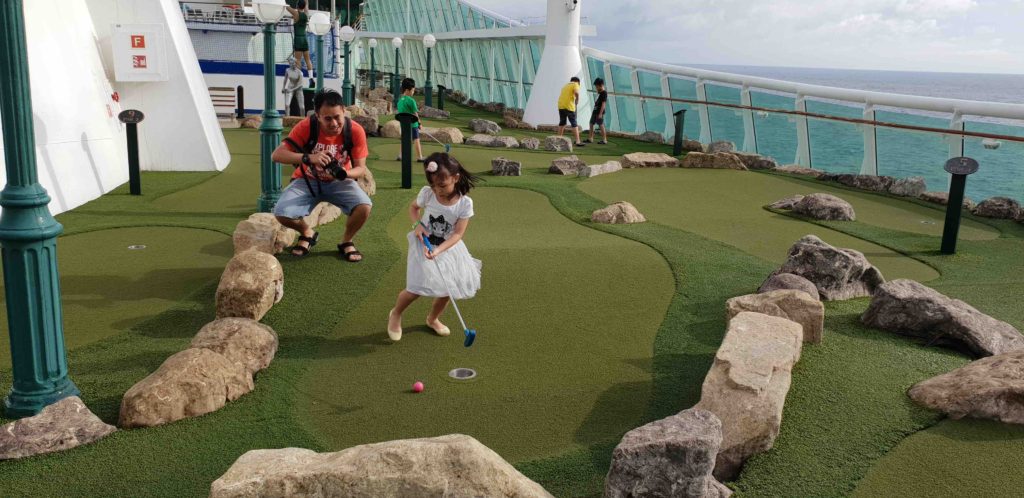 Food is a big part of any cruise and the Royal Caribbean takes its part in it very seriously. From Indian to Continental and Chinese to Mediterranean, variety is key and satisfaction is practically guaranteed. Once you move on from the numerous mains and if there is room for more, be sure to hit the massive dessert tables for a mouth-watering assortment of cheeses, teas and coffees. In fact you can practically spend the entire day scouring the various eateries ranging from casual cafes to ice cream parlous and even fine dining restaurants.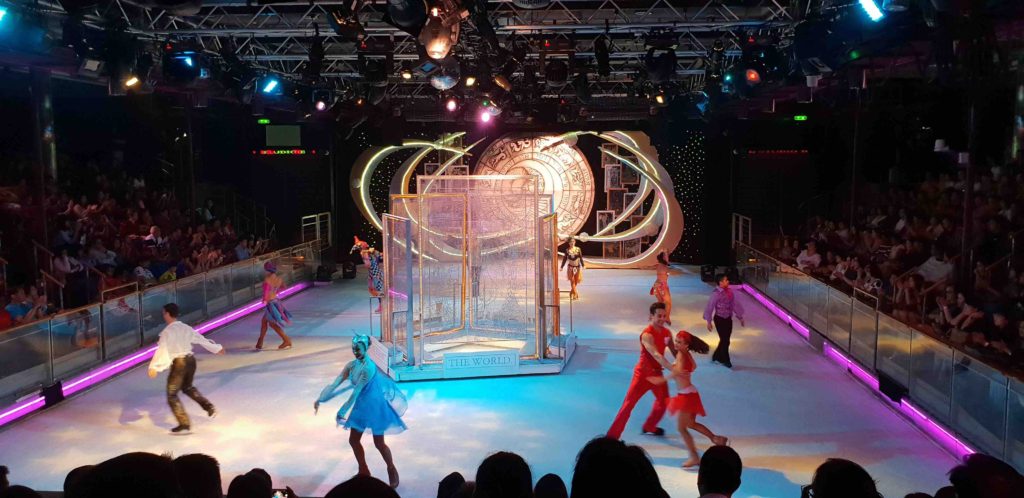 Let's get to the most awaited part of the cruise: entertainment. And can we just say the Royal Caribbean is the complete embodiment of this word. You can start by watching an ice skating extravaganza, move on to a 3-D viewing at their movie theatre and look our for several jaw-dropping music and dance performances. And this is just the tip of the iceberg (pun fully intended).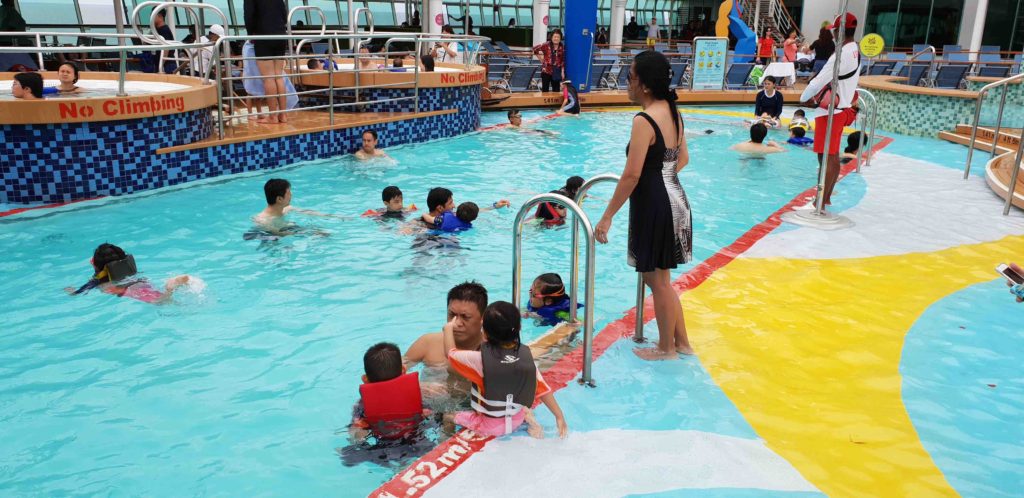 Multiple pools will have you making cannonballs in no times. Other activities include flight simulator, surf simulator, bumper cars and even rock climbing.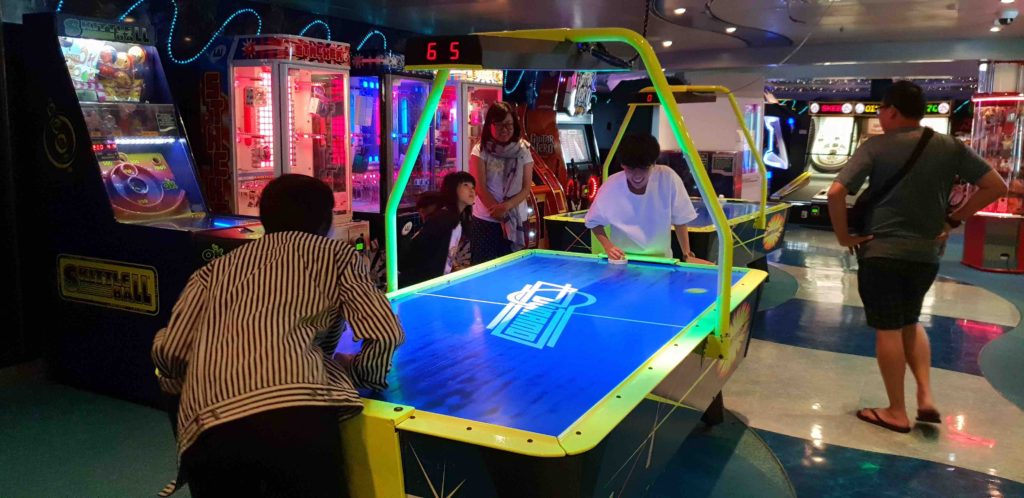 Of course you can always grab your dad and shoot some hoops or a start a game of football with the new friends you are bound to make on the ship. An arcade will put a smile on many gamers while multiple play areas will be sure to keep all the toddlers happy. Imagine all this fun and relaxation and you have yet to set foot on land.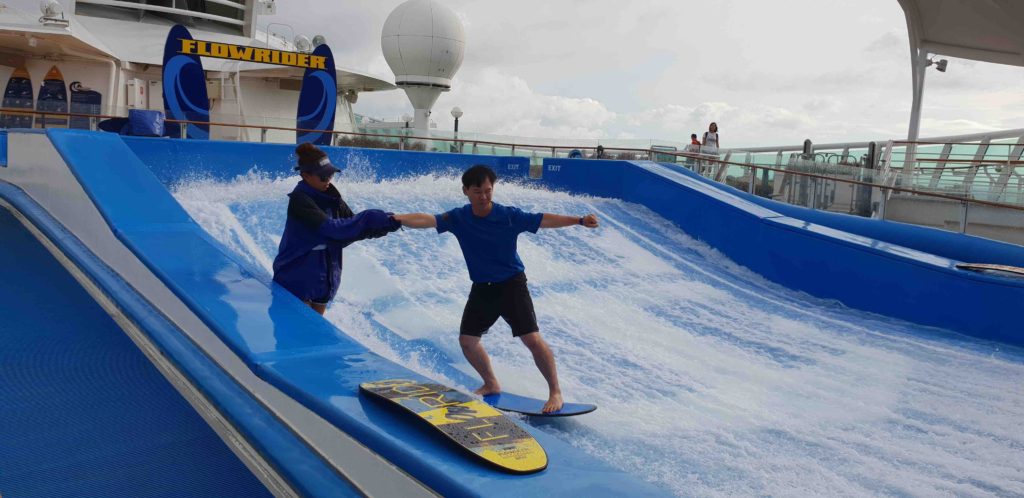 With boarding and disembarking consisting of little hassle, cute little cabins, and a wide range of yummy dining options, the Royal Caribbean cruise ships will have you making beautiful memories in no time. We could go on and on and on but you probably want to get booking now!
You may also enjoy reading: