School breaks are a great opportunity to either pick up a new skill or brush up on ongoing activities. We've rounded up a wide range of March Holiday camps covering ground from music to sports and arts to coding and science. So whether you have a coveted coder in the house, a future Federer or an aspiring artist, there's bound to be something for all of them.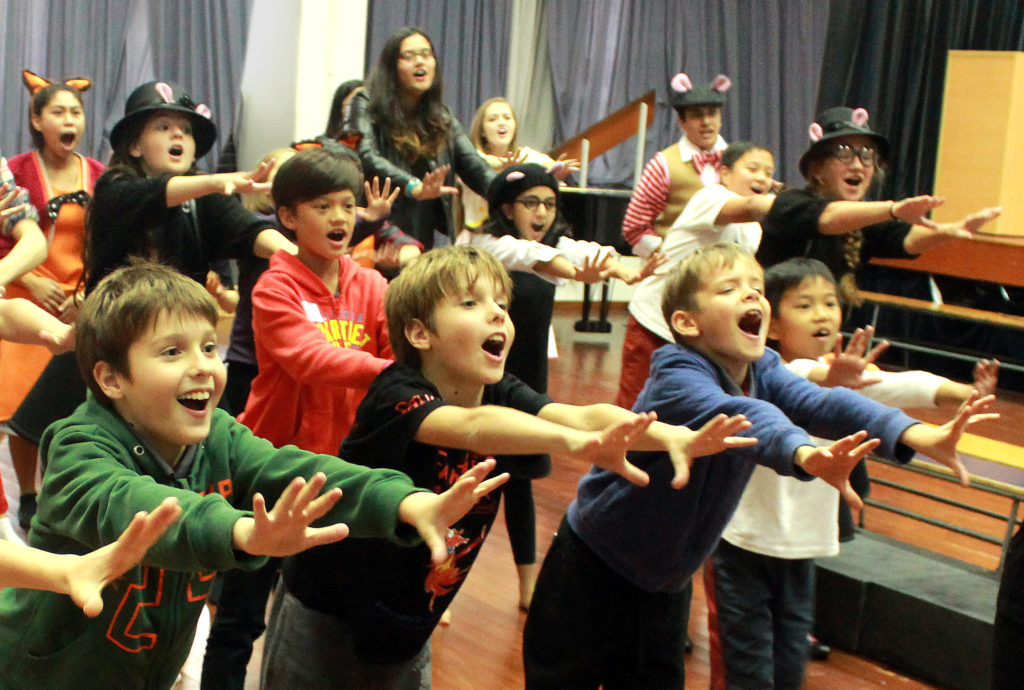 If you've got little drama kings and queens in the family, why not give those fine skills a boost by signing them up for Faust International Youth Theatre's new season of drama workshops. This ever popular drama centre is all set and ready to welcome kids (3-9 years) who are keen to develop drama knowledge, performance skills and a chance to shine bright on stage. The weekly classes enable the kids to fine tune important soft skills that will help them express themselves creatively and confidently on stage and beyond. The workshops are led by practicing professionals and qualified drama teachers who know how to make drama fun! For those who are curious but not fully convinced, have a go at their FREE trial workshops on 22 March.
When: 22 March
Cost: FREE trial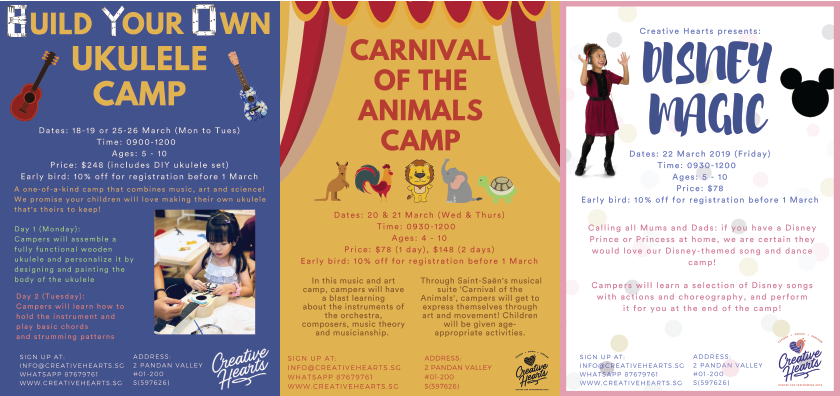 Creative Hearts has three exciting camps this March hols for children aged 4-10 years old! They are inviting children to build, design and learn how to play their own ukelele! The Build Your Own Ukulele Camp combines music, art and science by teaching campers how a ukulele is made and introducing ukulele basics. At the end of the camp, your child will be able to take home their own fully functional wooden ukulele. Two other camps offered are 'Carnival of The Animals', based on Saint Saen's orchestral suite, learning about instruments of the orchestra, music theory and musicianship, with an art & craft component, and 'Disney Magic' where your child will sing and dance to all-time favourite Disney songs!
Build Your Own Ukulele Camp
Dates: 18-19/25-26 March
Cost: $248 (includes ukulele set)
Carnival of The Animals Camp
Dates: 20 & 21 March
Cost: $78 (1 day), $148 (2 days)
Disney Magic
Dates: 22 March
Cost: $78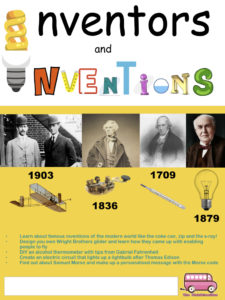 This March, the Pink School Bus is offering an Inventors and Inventions holiday workshop. Get into the minds of some of the world's most famous inventors like Thomas Edison, Wright Brothers, Samuel Morse and Gabriel Fahrenheit and get to discover their eureka moment with our hands-on activities and experiments.
The Pink School Bus also offers weekly English grammar classes. Having a strong foundation in English grammar is essential to be comfortable in the language. Join them to be an English Whizz Kid in this fun and interactive English grammar class. Classes start 16th March, Saturday 1030am to 1130am weekly for 14 weeks. Email [email protected] to find out more.
When: 16th March (2 to 5pm)
Cost: $40 per child ($5 discount each for twin sign ups)
Ages: 7 – 12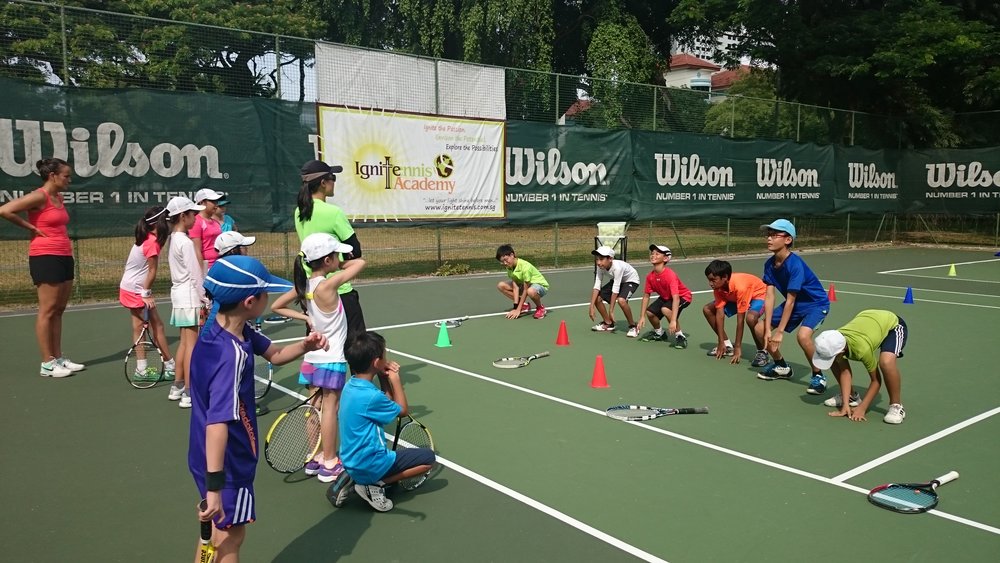 Tennis is an all-round sport considering it not only keeps your body on its toes but also helps kids develop instrumental social skills. This 3-day camp will provide kids (5 years and above) with the fundamental tools to develop good technique and use realistic tactics in an optimal striking zone. Kids will grouped according to experience level and fun will be the name of every game!
When: 19-21 March
Cost: $220-$255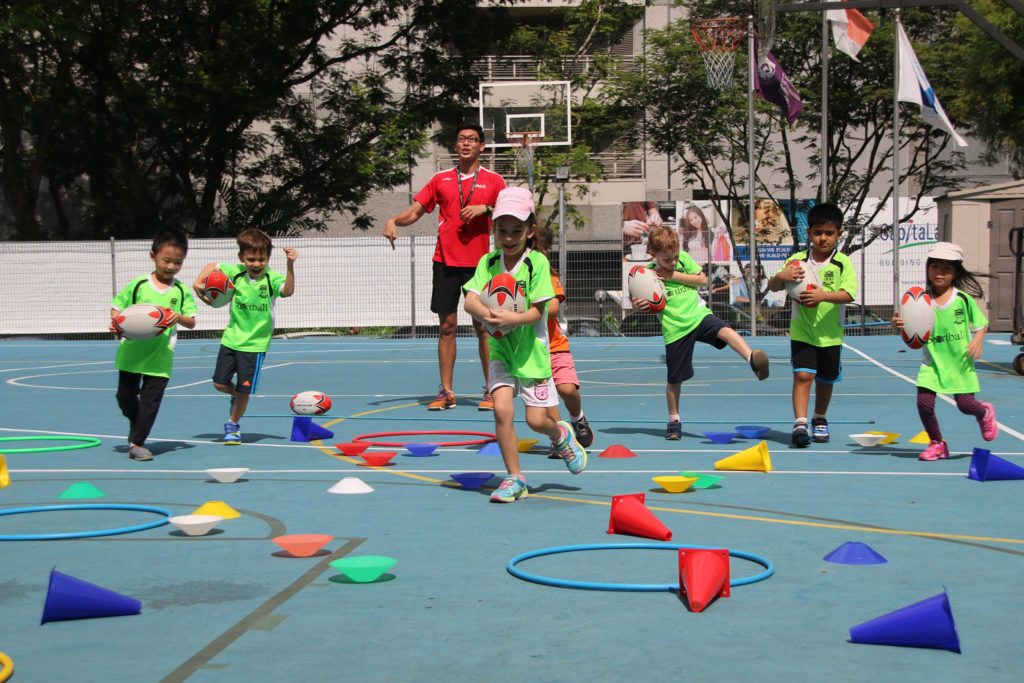 Multi-sport camps are always a hit with the kids because they can try several different activities in a matter of days. Kids (3-10 years) will have a blast kicking a soccer ball, shooting hoops, tackling teammates, hitting a home run, perfecting their swing and acing their serves. Opt for 1-day or let the kids go full speed for the entire week.
When: 18-22 March
Cost: $70 per day (3 days $180 thereafter $58 per day)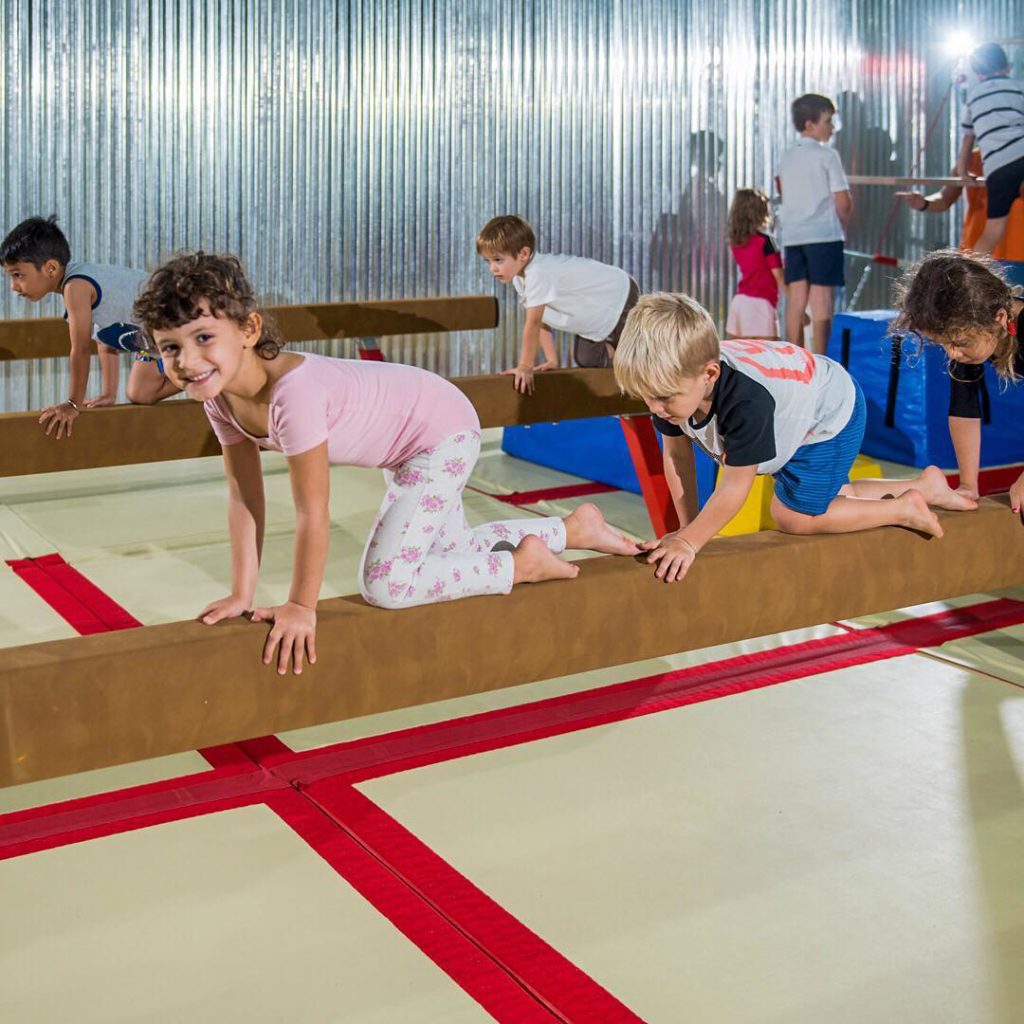 Learn to let your body become flexible beyond measure and develop fitness skills and confidence to the max. The Yard is offering 3 hours a day 5-days a week gymnastic lessons during the March break. Kids (-3-10 years) can sign up for age appropriate classes where qualified instructors will help them progress swiftly and effectively. With camp options ranging from Ninja Tots to Junior Gym, discipline and movement will be emphasized for the younger kids while technique and strength will be stressed for the older ones.
When: 18-22 March
Cost: $406 (5 days); Option to choose 1-5 day camp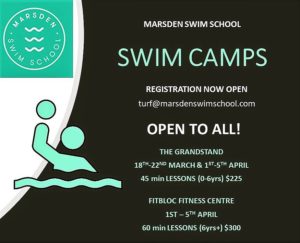 There's no doubt that swimming is counted as an essential sport and Marsden's Swim Camp Intensive Program is the perfect way to develop this fundamental skill. Held over 5 consecutive days, the camp will encourage kids (0-6 years) who are beginners to become familiar with water safety skills while intermediate swimmers can look forward to progressing to the next level.
When: 18-22 March
Cost: $225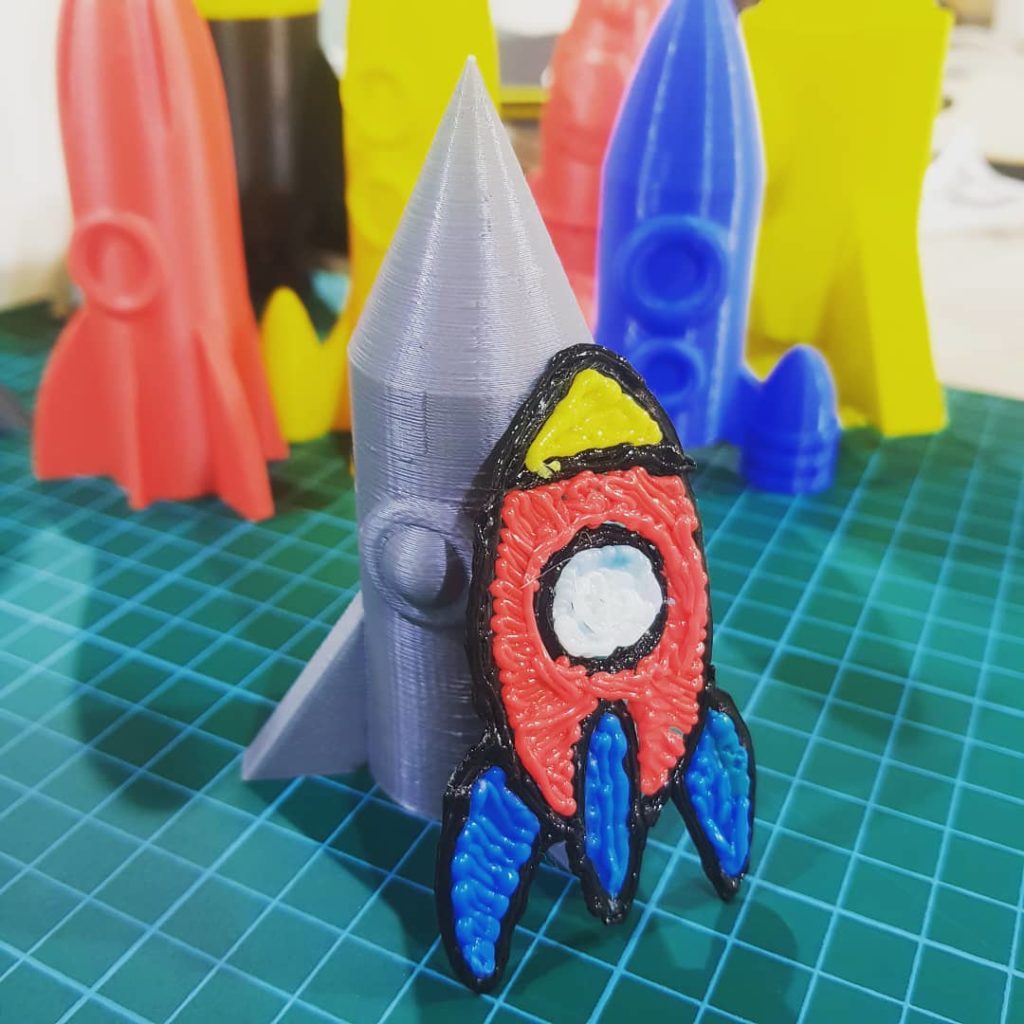 Combine design and coding to result in a remarkable show of 3D Printing. This 3-day workshop will enable kids to use their basic coding skills to launch their very own 3D printed rocket. Participants will also be introduced to Tinkercad, a free 3D modeling software which they can continue to use for designing in 3D at home. So get ready to tinker away!
When: 18-23 March (3 day workshop, start on 18/19/20 March)
Cost: $250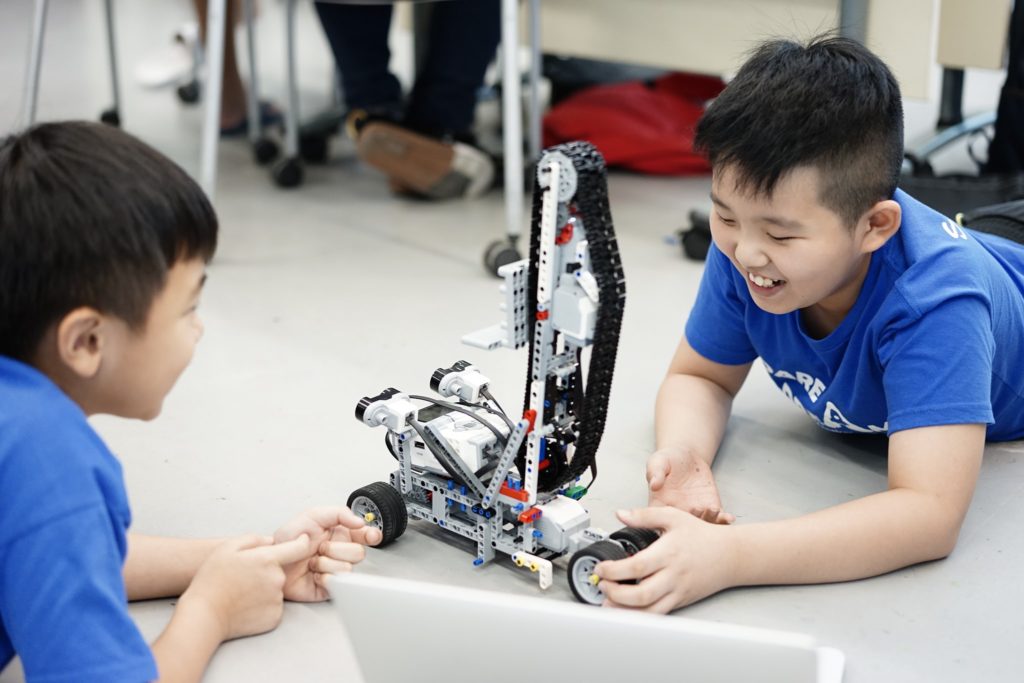 Let off some S.T.E.A.M during the holidays. This 5-day camp will encourage kids (6-9 years) to not only acquire key tech skills but will help them to learn to set up their very own business and sell products. There will also be mindful breathing and glitter jars when kids are in need of some zen. Lunch will be provided everyday.
When: 18-22 March / 25-29 March / 1-5 April / 8-12 April
Cost: $595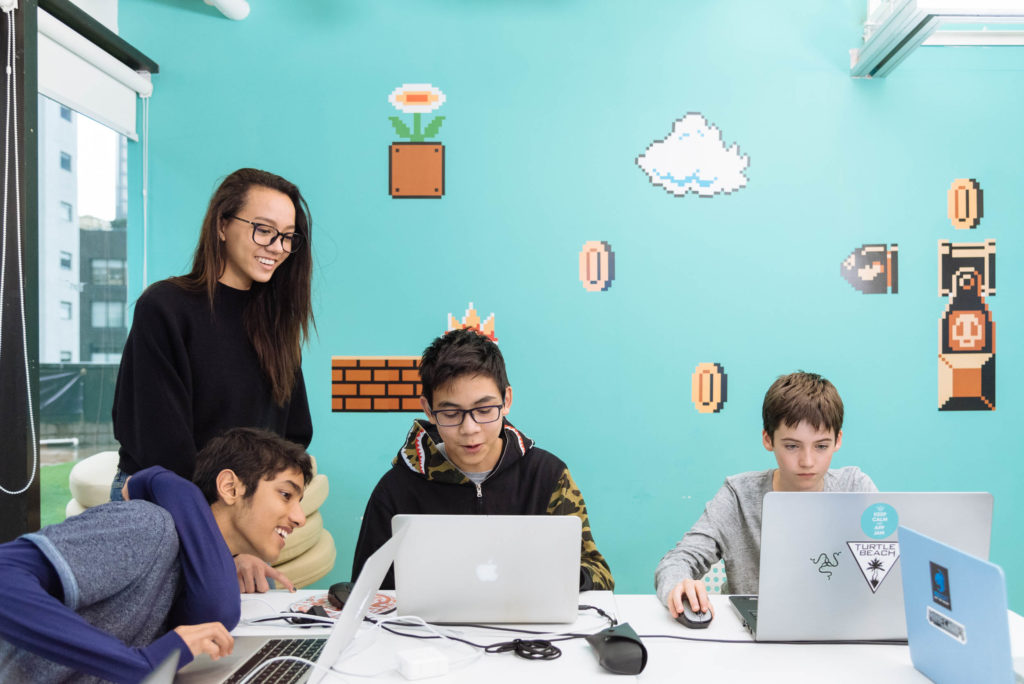 Who's up for coding this school break? In First Code Academy's immersive course (either 3-days or 5 days), kids (4-18 years) will learn how to build mobile applications and games amongst other skills. Choose from an extensive range of options including Roblox, Javascript, Cubetto, Minecraft Modding and more. If you sign up for more than 1 camp, you get to enjoy their special bundle offer. Limited slots are left so be sure to sign up fast.
When: 18-29 March
Cost: $365-$690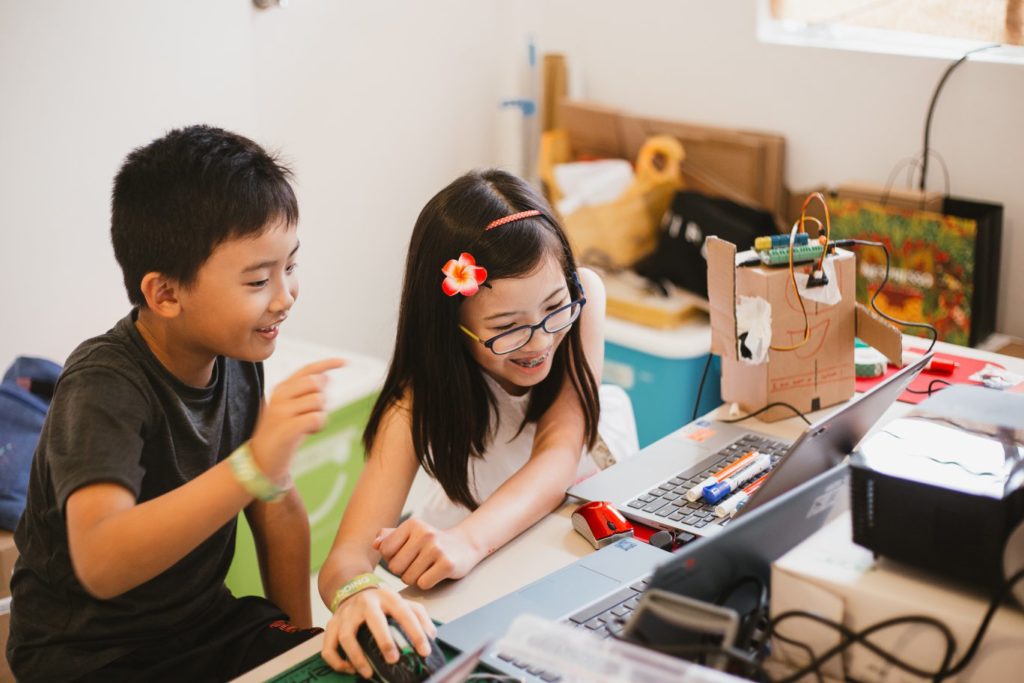 Coding is all the rage these days and Saturday Kids' holiday camps are here to increase the enthusiasm just so. Kids (5-13 years) will have a blast peeking into the worlds of engineering, hardware, robotics and programming. Little ones will get to learn to code their very own game or animation while older kids will enjoy solving puzzles with Scratch programming. Hurry and book before 24 Feb to save $60 on the holiday camps and $15 on the workshops.
When: 16-23 March
Cost: $590 (holiday camps), $120-$150 (3-hour workshops)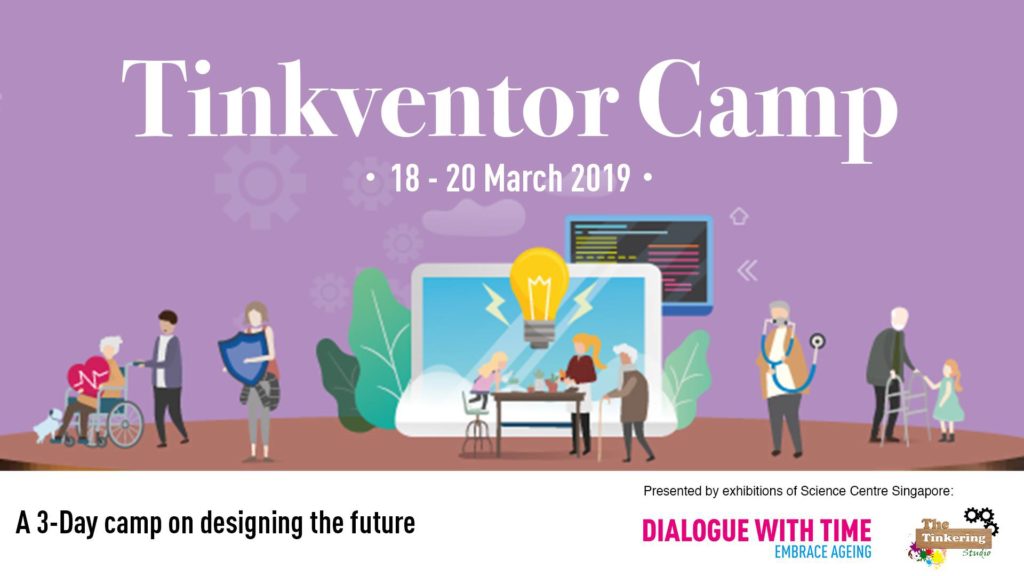 Inventing takes a whole new name in this 3-day science camp. Taking place in the Tinkering Studio at the Science Centre, kids (9-12 years) will get to focus on Computational Tinkering through fun and hands-on experimentation. Explore prototyping and help come up with designs to accommodate an ageing society. Don't fret kids, here, you will actually be encourage to tinker with everything around you!
When: 18-20 March
Cost: $400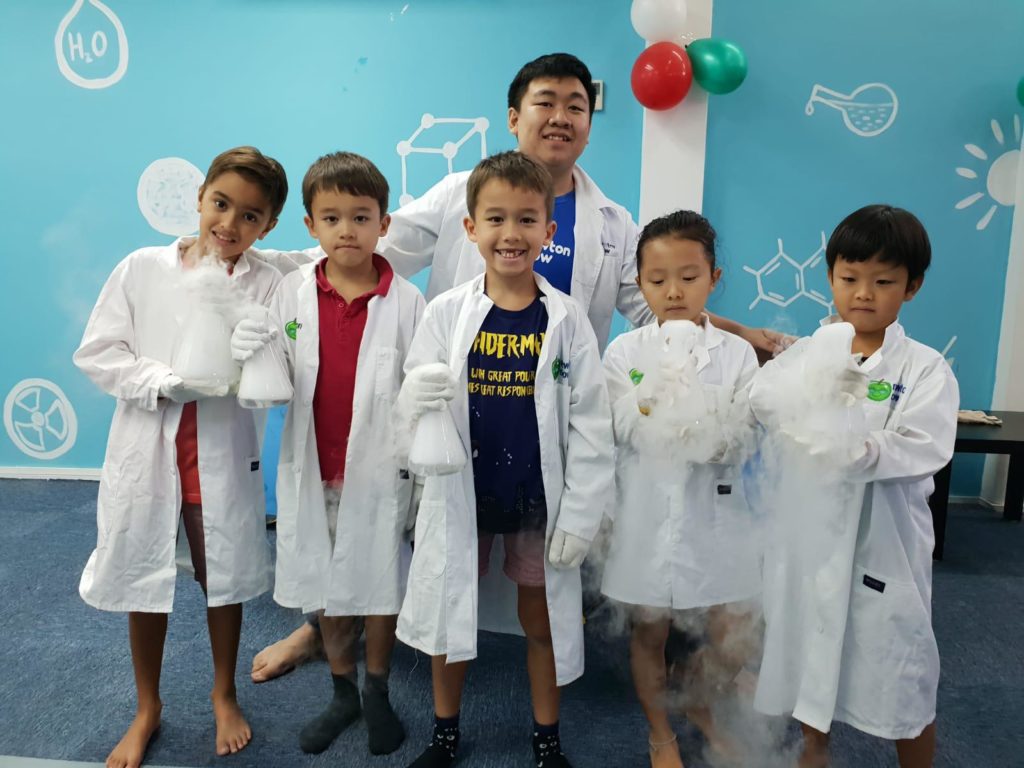 What if you could travel through time and unravel the mysteries of science? Newton Show's stimulating 5-day science camp will take kids (3-13 years) all the way to the age of dinosaurs and back through new experiments and hands-on interactive sessions. We're talking bubbles workshops, Tesla light sessions, human body puzzles, making Dino mold and even a rocket launch! Science never sounded more exciting!
When: 16 March-22 April
Cost: $630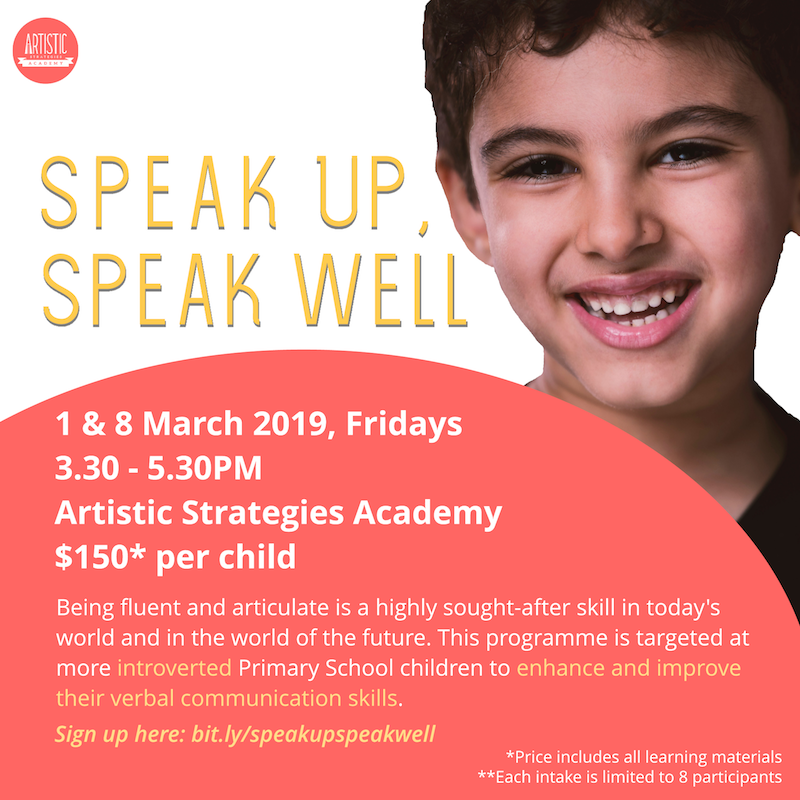 This unique workshop will help primary school-going kids develop their verbal and communication skills through the aid of arts and crafts. Whether your child is extroverted and requires targeted focus or is introverted and needs help building up self-confidence, this 2-day programme will encourage expression of original ideas and fluency in relaying them to the audience. Activities will include drama and movement, origami, sketching and even clay making.
When: 1 & 8 March
Cost: $150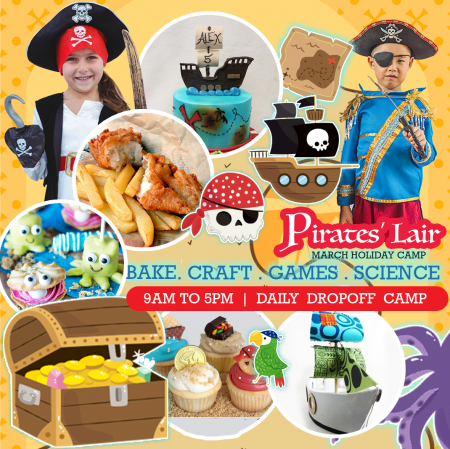 Ahoy Maties! Pirates are calling all kids (5-10 years) to join their ship of wonders filled with thrilling activities including culinary, STEM, art, drama and of course games. During this full day camp at Spurbox, kids can expect to complete daily quests and games through obstacles and challenges. Parents, not to worry, lunch will be provided to refuel all the little pirates! So whether you sign up for 1 day or all 5, expect a series of fun and challenging pursuits throughout.
When: 18-22 March
Cost: $175-$725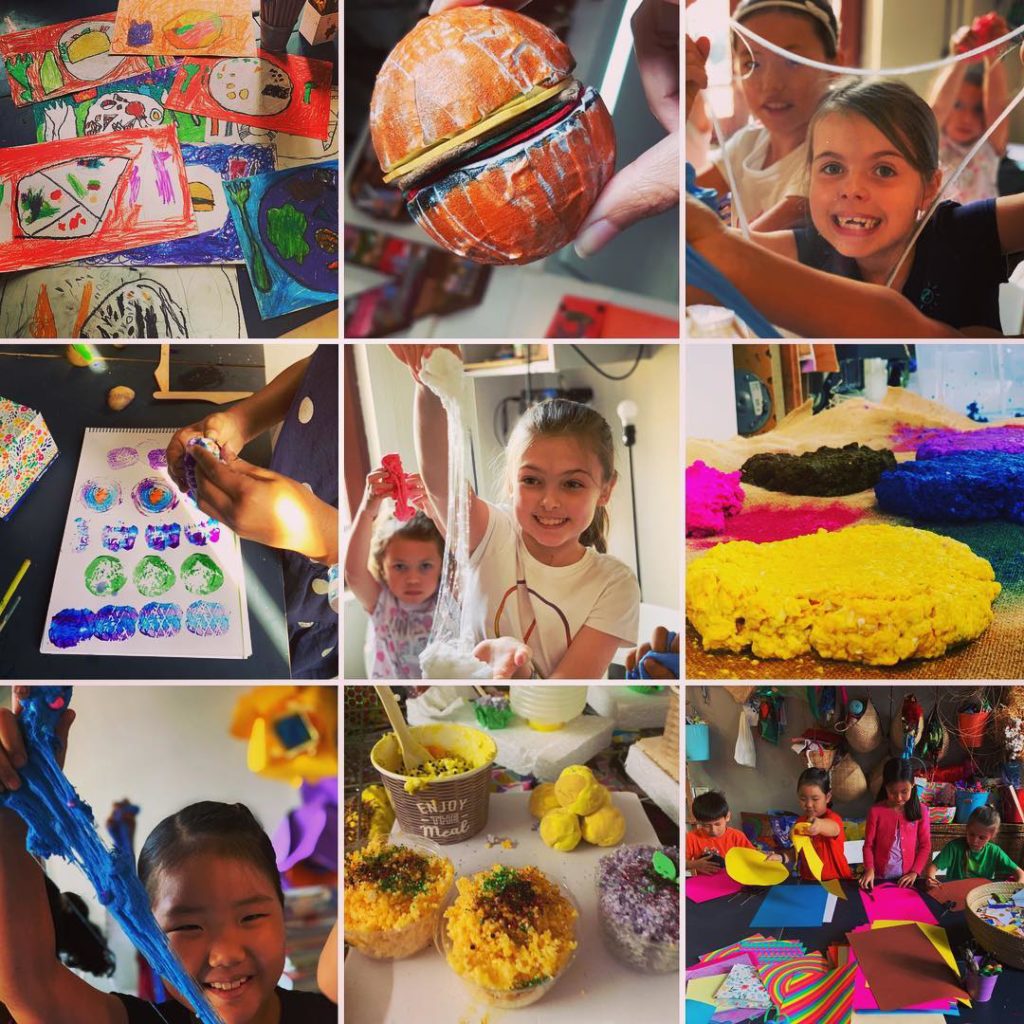 Calling all fans of Harry Potter and Lord of the Rings to sign up pronto. This 4-day camp promises to be filled with costumes and magic potions and wands and of course art, creativity and imaginary play. Kids (3-9 years) will be encouraged to explore lettering, painting, sculpture, printmaking, fabric art and much much more.
When: 18-21 March
Cost: $300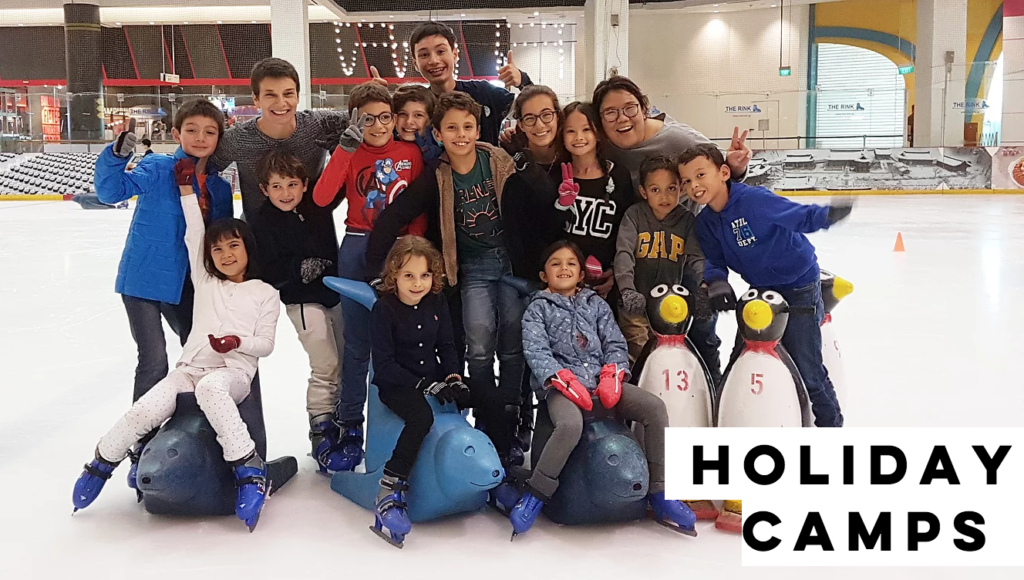 Since this house of creativity's foundation is built on art and neuroscience, it's only appropriate that its 4-5 half and full day camps will be filled with an array of related activities. Kids (5-14 years) can look forward to thinking out of the box, broadening their perspectives through sensory exploration, discovery trips and innovative workshops. Get ready for violin making, Aikido, treasure hunts, clay modeling and reimagined museum visits among many other unique events.
When: 18-22 March
Cost: $300-480 (half days), $500-$720 (full days)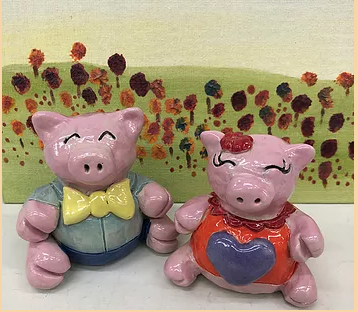 Kids love making things with their hands and what better way to do it than with clay? Kids (5-14 years) can look forward to 90 minutes of rolling, cutting, shaping and creating. As a bonus they'll get to learn about different proportions, sizes, shapes and forms as well. Because learning doesn't always have to involve a pen and notebook.
When: 16-24 March
Cost: $100 (2 sessions)
FOR MORE MARCH HOLIDAY CAMPS (SPORTS, ART, DRAMA, MUSIC, TECH) CHECK OUT OUR COMPLETE MARCH HOLIDAY CAMPS DIRECTORY!