Kumoya Café is a family friendly restaurant, well known for offering delicious menus inspired by popular characters and it does not disappoint once again. From 6 January until end of March 2019, creator Claire Belton and her inspirational team of designers will be bringing the unbelievably cute and cuddly Pusheen to life. Get ready to feast on sweet treats and tasty dishes and celebrate the queen of cats with your family and friends.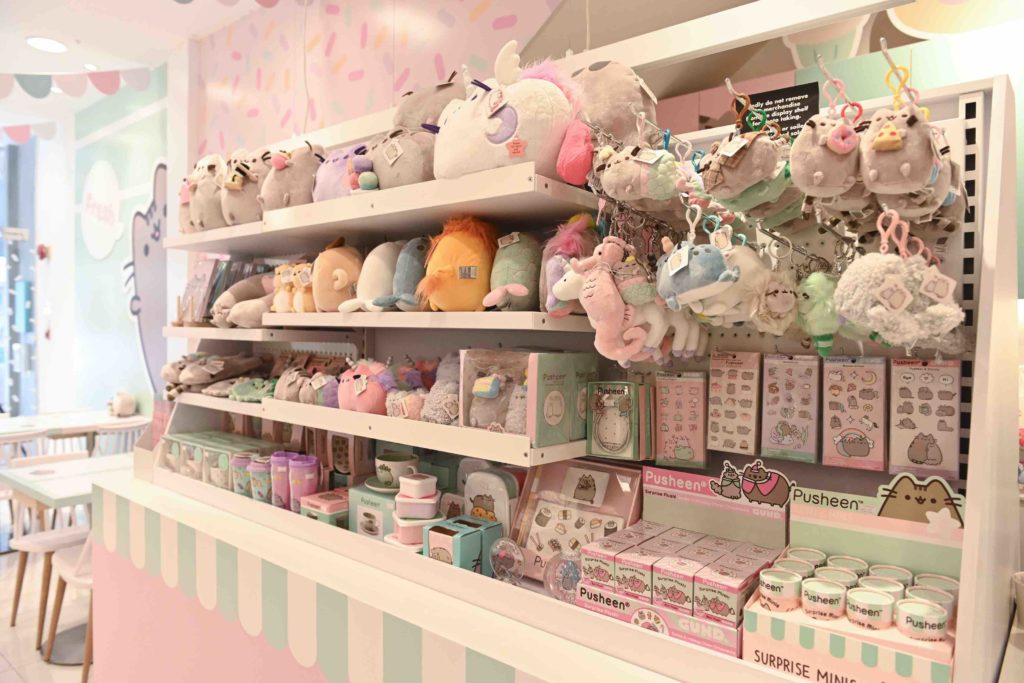 Once you enter the front doors, be swept away by pastel bunting and Pusheen paraphernalia. All the little tables are plastered with adorable images of the little furball while the walls are covered with delightful messages, magical rainbows, and colourful balloons. As usual when it comes to visits to Kumoya pop-up cafes, keep your camera handy for the countless photo ops.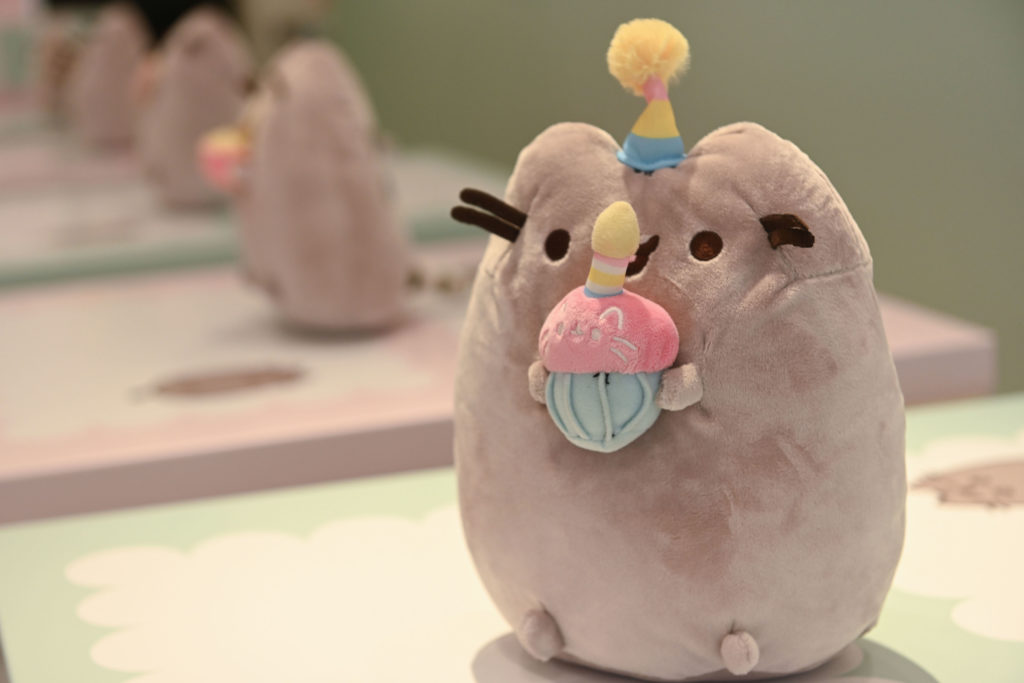 Once again, Kumoya's kitchen team has collaborated with award-winning food artist/blogger Shirley Wong (Little Miss Bento) to create a special Pusheen-inspired menu for both the young and young-at-heart. You'll be quick to start ordering once you realize that the first thing on the menu is "Fantastic Feline Truffle Fries" ($11.90) and the second is "Nom Nom Nacho Cheese Fries" ($10.90).

Once you've taken care of your fries craving, you can move on to appetizing starters like Pusheen-Rific Karaage Chicken with Shoyu Glaze ($12.90) and Pusheen Purrfect Special Green Tea Buns ($10.90). Lunchtime can continue with the likes of Pusheen Floating Fun Japanese Seafood Curry Rice ($23.90), which offers a yummy combination of seafood tempura and Japanese curry. Little ones will be hard-pressed to choose between Pusheen-Loves-Pasta Truffle Aglio Olio ($19.90) containing fish-shaped carrots and cat-shaped cheese and the super-cute Pusheen-In-A-Bun Burger ($19.90).

Granted tummies might be full after all this delish food but there's always a little space for dessert right? Satisfaction will be guaranteed whether you opt for the meringue and marshmallow Pusheen-In-A-Box Cookie and Cream Lava Cake ($16.90) or the cereal and soft serve Pusheen Purrfect Surprise Choco Ball-Of-Yum ($22.90).
There is a minimum spending of $10 per person but some thing tells us being stingy won't be your scene here. Also dining time will be limited to 90 minutes so be sure to make the most of your meal!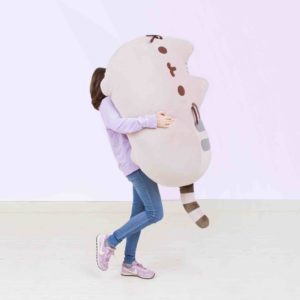 So if you're ready to meet THE cat that has taken the internet by storm, head on to Kumoya for the world's first-ever Pusheen pop-up café. You'll be sure to squeal "meow" with delight as you enter the purrfect Pusheen paradise!
Pusheen x Kumoya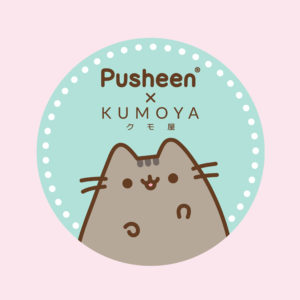 Address: 8 Jalan Klapa, Singapore 199320
Dates: 6 January to March 2019
Opening Hours:
Tuesday – Thursday, Sunday: 12.00pm – 9.30pm
Friday – Saturday : 12.00pm – 10.00pm (last order 30 minutes before closing)
Closed on Monday
Strictly no reservations. Walk-in only.
Price range:
$9.90 – $23.90 (Kindly note there is a minimum spending of $10.00 per person)
For more family friendly restaurants in Singapore check our directory!
You may also enjoy: