One of the most important elements of the Chinese New Year celebration is the Reunion Dinner, not only because it symbolizes the beginning of a new year, but also because it's a strong promoter of family bonding. We're talking some serious family time, which includes everyone from the newborn to the grandparent and all siblings, cousins and great-aunts and uncles in between. Did we forget to mention the inclusion of an uber-scrumptious feast the size of a continent? Hey, we said it was important! So we're not only going to help you narrow the search to a great Reunion Dinner, but help find one that's kid-friendly on top of it all!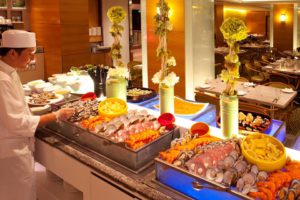 This hearty buffet is a favorite with everyone throughout the year, but come Chinese New Year, traditional delicacies like Szechuan Pepper Lamb, Ayam Buah Keluak and Traditional Waxed Meat Rice with Waxed Duck and Chicken Sausages will win everyone over. And if the food doesn't then its 1-for-1 deal will definitely do the trick.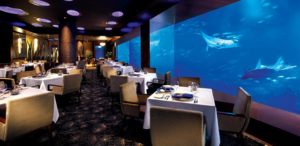 Although you may have to trek to Sentosa for this one, all the cribbing and complaining will stop once the kids are seated. A table surrounded by marine creatures and laden with signature local dishes like popiah, kueh pie tee, bak kut the, Peking Duck and assam prawns will be a hit with everyone from kids to grand parents.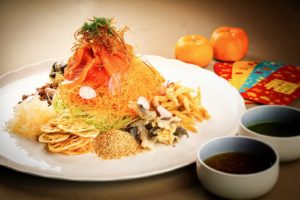 Quayside Isle is a popular destination when it comes to laid-back brunches but it's got a trick up its sleeve this CNY. Blue Lotus Chinese Eating House is offering 3 different set menus by the names of Harmony, Prosperity and Longevity. Although they're all priced differently, each of them includes the restaurant's Signature Tea-Smoked Norwegian Salmon Yusheng to begin with. Come hungry for the rest of the dishes are equally delicious. Once the kids are done eating, they can run along the boardwalk while the adults get down to serious chow time.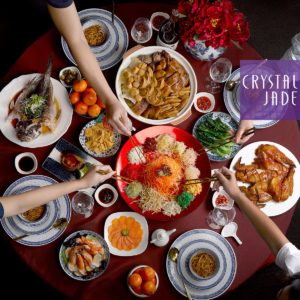 This name should become synonymous with Reunion Dinners if it hasn't already. Get ready to be wowed by an outstanding selection of celebratory dishes either for dine-in or as a take-away option. This year the Reunion Dinner will have a floral-theme where the traditional lo-hei will be presented in an array of colours complete with edible flowers. Since it's located in the heart of Orchard, you can make a day out of it with the kids and show them the lights around town either before or after dinner.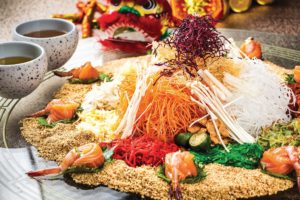 It's already known for its quality Cantonese cuisine so it's no surprise that Peach Blossoms is towards the top of the list when it comes to Reunion Dinners. Be sure to bring your family and friends to put a dent in their generous servings of their delectable set menus. You can also choose to order a la crate from a selection including signature Blossoming Abalone Treasures Pot, Wok-Fried Lobster coated with Creamy Lemon and Sweet Corn and Crispy Rice, the latter certain to be a hit with the little ones.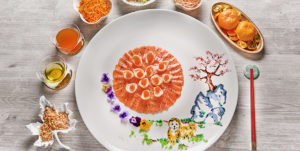 Goodwood Park Hotel's famed Chinese restaurant Min Jiang's One-North outlet is housed in a historic black and white bungalow making the setting as Singaporean as it comes. Enjoy your reunion celebration with hearty clay pot dishes, popular varieties of Yu-Sheng, beautiful arrangements of abalone, and bite-sized festive desserts. Get ready to receive good blessings and fortune in the presence of delectable dishes!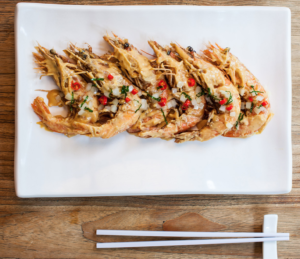 For those who hate cooking and cleaning, especially when you have a super busy CNY planned, Red House Seafood's Takeaway Tiffin Set at $188 is here to the rescue! Offering sets for both lunch and dinner, the menu consists of Happiness Yu Sheng, Scottish Blue Lobster in Creamy Custard Sauce and Seafood Soup in Four Treasures among other dishes. Kids will be delighted with the words Traditional Chinese New Year Fried Rice. A hassle free CNY if any!