Just when you thought you were done with the holidays, back-to-school shopping is knock knock knocking on your door. Since kids today take their backpacks, lunch boxes, school shoes and stationery very seriously, parents have got their work cut out for them. Good thing we're here to point you in the right direction or the many right directions that is.
BACKPACKS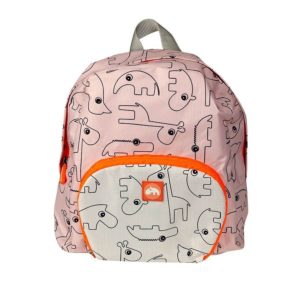 There's something very cute about today's too-cool for-school kids carrying retro looking bags. Kånken backpacks by Fjällräven may look old school but they are super practical from their durable and lightweight vinylon canvas craftsmanship to their numerous zips and compartments. Best part is they come in both regular and mini sizes ensuring both primary and secondary school kids get plenty of mileage out of them.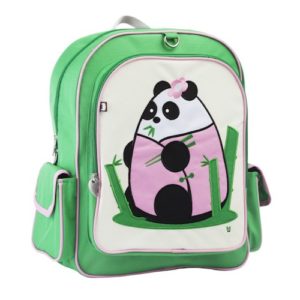 Founded by a loving mother who duly researches and handpicks all the products here, Tinydipity is a pleasure to browse for kid-friendly products that hit the design mark as well. Be sure to check out their backpack options including brands like Beatrix NY and Rilla Go, which are complete with easy to clean laminated canvas and padded shoulder straps. Their cool one of a kind prints are just the icing on the cake.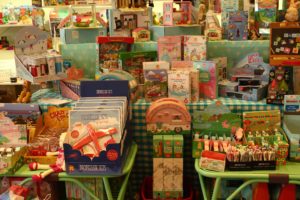 This store in Tanglin Mall is a pleasure to browse just for its variety of one-of a kind offerings. Carrying more than 60 high-end brands, it offers originality like no one else. When it comes to choosing a backpack, whether your little kid wants to let their inner princess out or inner explorer, there will be something for each of them.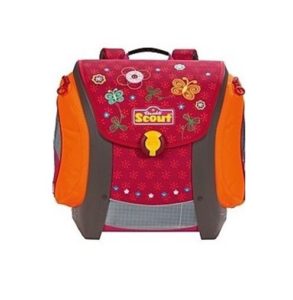 Not many are aware of this hidden gem in City Square Mall. The store stocks several durable brands when it comes to backpacks. One worth mentioning is the Deuter backpacks which are not only ergonomically designed but sturdy enough to accompany kids not only to school but on swims and hikes as well.
Don't be fooled by its name. Although it's known for stocking sports apparel, accessories and footwear, the store offers amazing back to school deals on many trendy yet durable backpack labels. Choose from high-quality brands such as Jansport, Reebok and Adidas.
LUNCH BOXES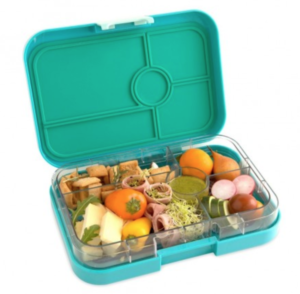 This Singapore-based online store is a godsend for parents with young kids what with its extensive range of baby and children's products. In particular check out its insulated food jars by Foogo, bento-style lung containers by Yumbox and and funky lunch bags by Jujube and Skip Hop.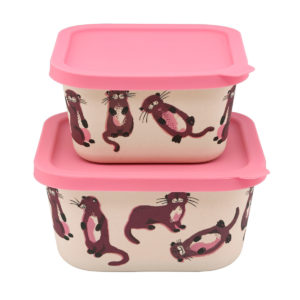 Traditional patterns, practical, easy to clean and most of all generously-sized. In addition to a classic handle, these lunch bags are equipped with a clip making it possible to attach to backpacks for easy carrying. Material is thick, robust and a dream to clean while zips are durable with rubber tags on them making them kid-friendly. Now what to pack for lunch?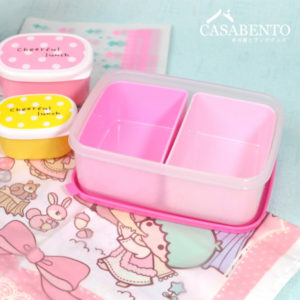 Bento boxes have become all the rage when it comes to lunch boxes. And why not? Made in Japan, not only are they high-quality and BPA-free but the divided sections make healthy eating a breeze. Fill up the different sections with small but tasty food and rest assured the lunch boxes will come home empty.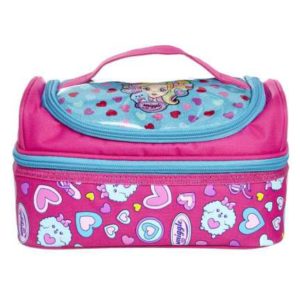 Did you really think we were going to write about school supplies and NOT mention Smiggle?! This Aussie brand is here to stay. Offering everything kids, the colourful vibrant products come in every shape, pattern and size. Its lunch bag offerings are just as varied. Whether your child is into penguins, cats or elephants, Smiggle will deliver.
SHOES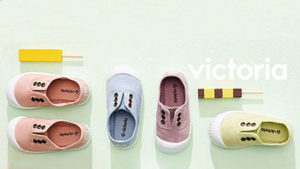 All the shoes carried in this Cluny Court store are made of natural materials that don't carry any harmful compounds and toxins and are chosen from manufacturers who produce in an environmentally and socially responsible way. Shoes are offered in Wide, Medium and Small widths to fit different foot shapes. So whether you need a cute pair of school shoes for your toddler or a solid pair for your teen, you'll be sure to find something substantial for them in Hopla.
Ten Feet Tall houses smart black shoes from three leading European brands and offers customised fitting services for your little bub's precious feet. So whether you are looking for basic school shoes or ASICS trainers, football boots and netball shoes, they've got you covered. Recently it has also paired with one of the world's leading school wear providers and will soon begin offering quality school uniforms as well.
Granted a pair of shoes here are not exactly cheap but oh boy they are comfy. So even though it may not be the first stop for parents with toddlers whose feet grow bigger by the second, those with older kids can browse and be sure to find a pair that will end up being a sound investment down the road.
This name will never go out of fashion especially where school shoes are concerned. Whether your child needs a comfy pair of black ones or white ones, it seems Bata will forever answer this call. Of course we're pretty sure every parent is thinking the same thing but with over 45 locations across the island, there are shoes galore for everyone.
STATIONERY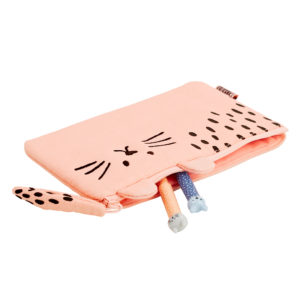 This Swedish brand has fast become popular with kids of all ages due to its kaleidoscope of colours and prints. It's got all your stationery needs covered from funky shaped pens to animal-themed bags and practical planners to eye-popping wrapping paper. Visit one of their many outlets across Singapore for more inspirational and useful buys.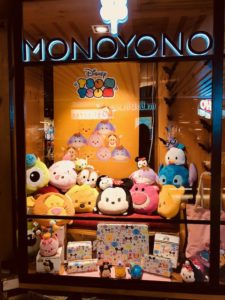 A leading retailer of of gifts and lifestyle merchandise, MONOYONO is also becoming the go to place for fun and quirky stationery. Its collections include Miffy & Friends, Mr. Men and Little Miss and many more familiar names. In addition it continues to source the quirkiest and most unique novelties from around the world. A store for people of all ages and interests.
These lifestyle marketplaces can be seen popping up like mushrooms across Singapore. Featuring cool and crafty products from more than 600 independent local makers from around the region, Megafash is a must stop for the true Singaporean student. Imagine if you will, bookmark pens, kueh tu tu erasers, singlish highlighters and wafer ice cream notepads.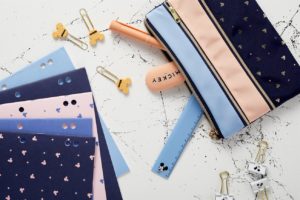 Unique. Fun. Affordable. It's very difficult to pass this store and not venture inside. And even more difficult to venture inside and not buy anything. Why not accept the inevitable and just load up on some offbeat stationary supplies.
So it doesn't offer the flashy stuff but there's a certain something about entering an old school stationery store. Bring out that school checklist and get ready to scour through piles and piles of lined notebook paper, files and folders and countless rows of colorful pens, pencils and markers.