AndSoForth Jr. brings good old children's fairy tales to life through spectacular renditions involving elaborate costumes, passionate stage actors and multi-dimensional equipment in Tales of Grimmsneyland, an interactive play for kids and families. Where last year, Wonderland, the memorable stage adaptation of Alice in Wonderland, had kids glued to their seats, this year Tales of Grimmsneyland is all set to delight kids (6 years and above) with magical performances of timeless fairy tales.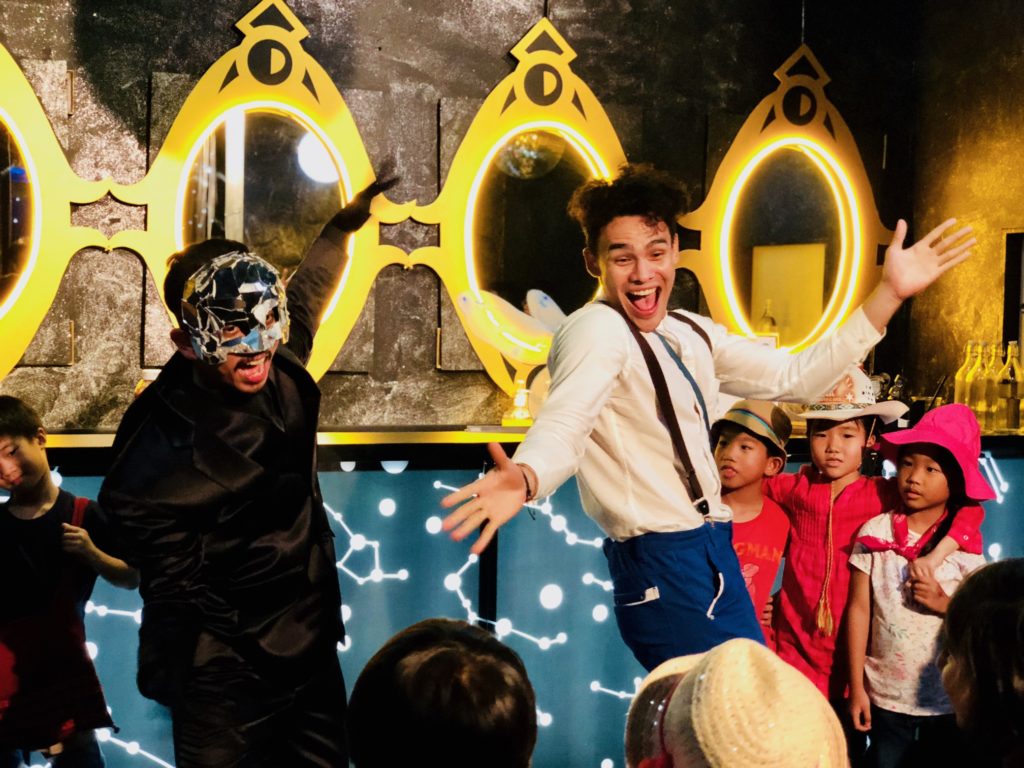 The gist of it consists of five different thematic rooms to inspire little ones to dream, create and narrate their own version of a fairy-tale world by taking on the role of little villagers.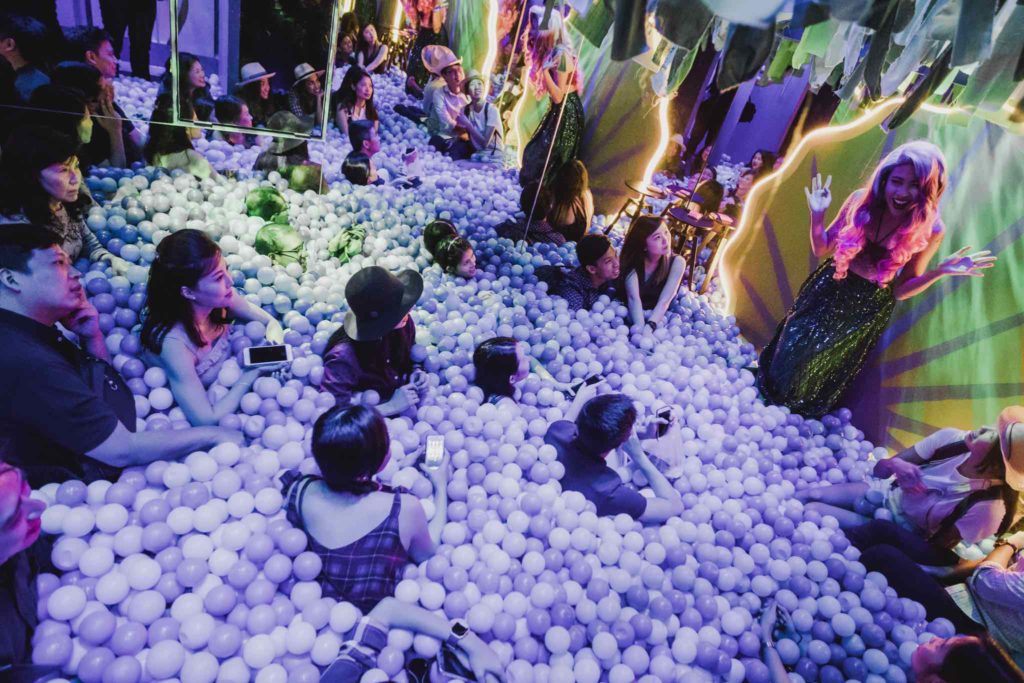 Tiny fairly lights glowing on black curtains will have you mesmerized as you enter the dimly lit corridor. Find a seat at the bar set with a black and white constellation backdrop. Watch entranced as the characters, Brandon the Fairy and Mirror Mirror meet and greet their way through the audience. Once introductions have been made all around, you get to follow your very own fairy godfather (albeit in training) through a brightly lit portal on your way to the first Room. This is where you will find Mariah the Mermaid floating in a room filled to the brim with colourful balls and you get to join her for an interactive story telling session. This is just the beginning.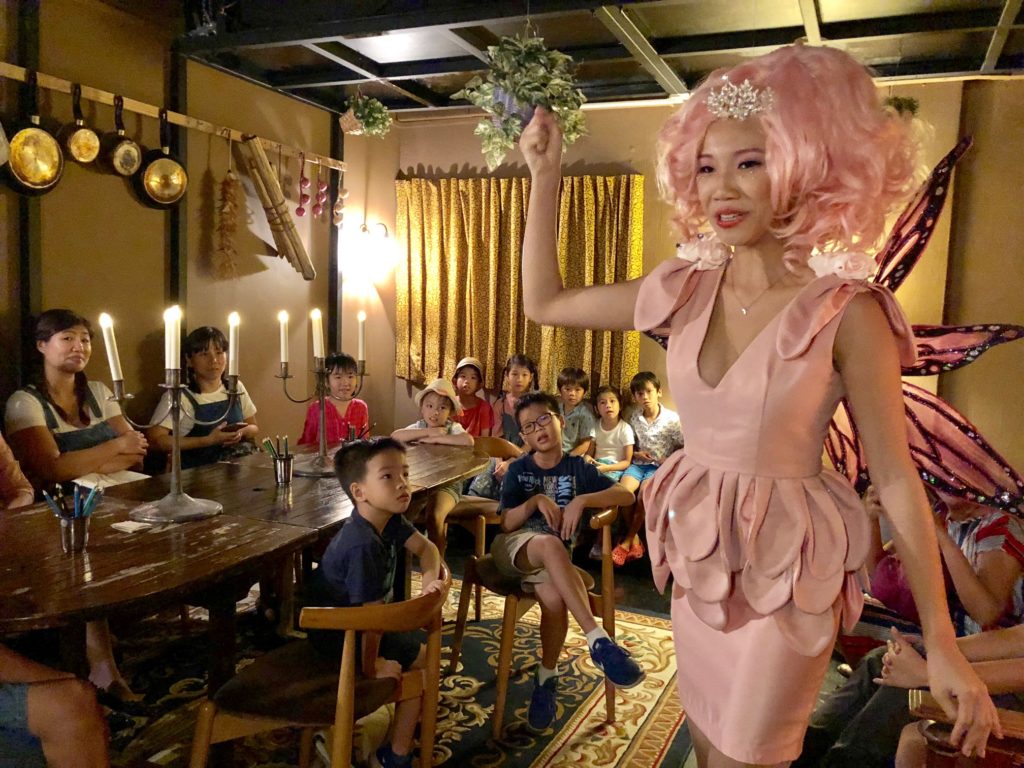 The interactive adventures will only get quirkier and more fun from room to room as you find yourself surrounded by oversized pastel roses next to Sleeping Beauty in one where kids get to show off their best dance moves and then Cinderella's fairy godmother takes you into her house and shares the secrets to making your wishes come true in another. The kids also get to help the famished Snow White look for fruit in the forest where she enters dancing and singing around the trees. Although eating snacks will be the last thing on their mind once the act is finished, you can always grab a few quick bites from the Galaxy Room prior to or afterwards.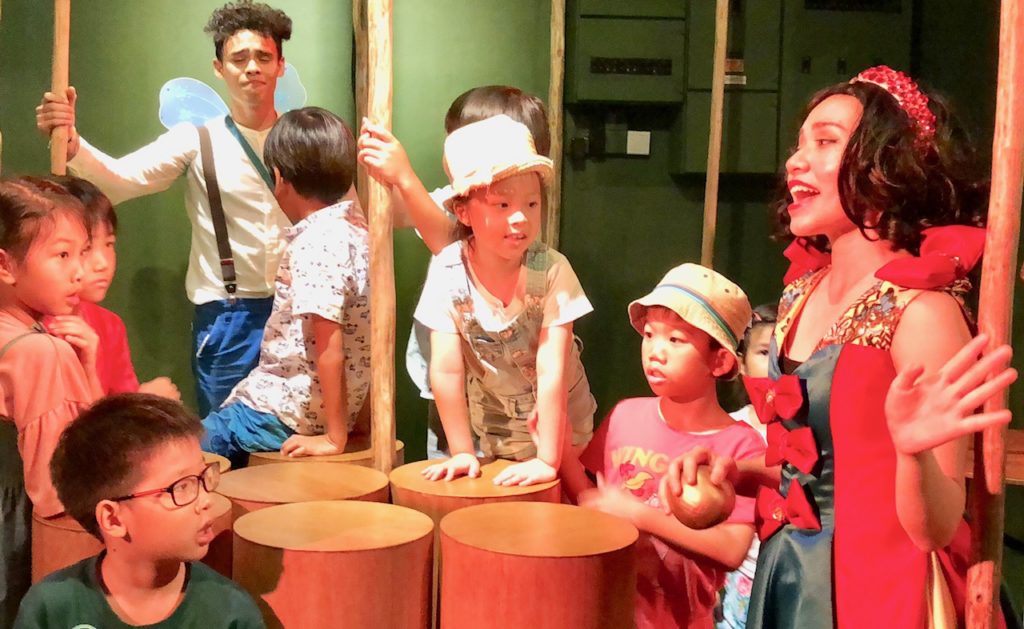 Teaching the kids the importance of performing arts doesn't necessarily have to be delivered in a traditional setting with structured curriculums and Tales of Grimmsneyland proves exactly that. Over the course of just an hour and a half, kids get to participate in tons of song and dance, listen and deliver family-friendly humour and end up walking away with tools like heightened self-confidence and a power-packed imagination.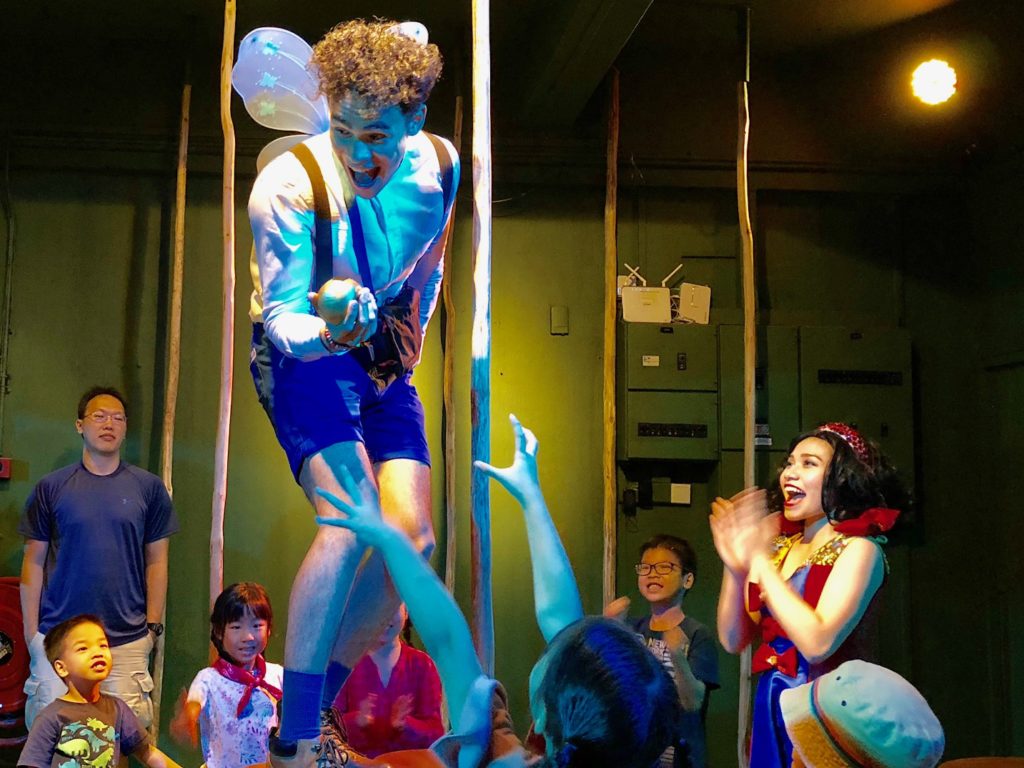 Of course if you want to keep the creative juices flowing long after the final curtain falls, you can always sign up your little stage enthusiasts for art and performance enrichment sessions as well. FYI maximum occupancy tops at 30 people so be sure to register early and not miss out on this unique multi-dimensional, highly immersive and thoroughly interactive theatre experience catered for young audiences.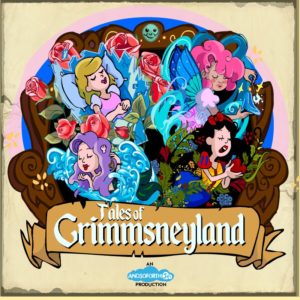 Dates: 28 July to 19 August
Tickets: $35 per ticket, $128 for a family of 4
For more information click here