EYEYAH has worked with 30 artists from 12 countries to create a series of visually arresting artworks that deconstruct the topic of waste in a fun, accessible and child-friendly way. The 'trash' themed activity book which is sold in 7 countries in the likes of National Gallery Singapore and Design Museum London, will be distributed for free to primary schools who pre-ordered a copy.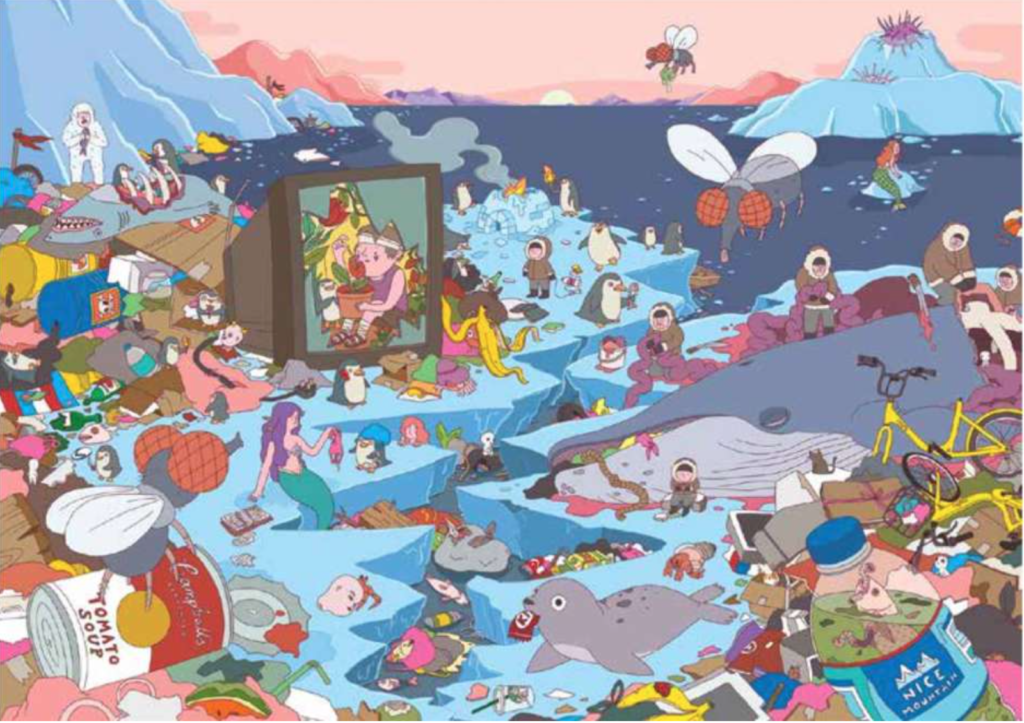 Each artist was given a fact, statistic or insight into topics relating to food waste, electronic waste, packaging waste & recycling.
Children are drawn into the activity book by striking eye-catching artworks that are also activities.
• Find the hidden rats in a trash infested living room
• Spot the Difference in a home filled with detailed scenes of waste and recycling
• Memory test in a detailed school scene
• Find the ghostly fumes in a scene drawing with attention to e-waste.
• Navigate a maze of plastic in the stomach of a sea bird
• Caption contest of a melting iceberg
• Find the items hiding in a detailed scene of chaos in the arctic
• Match trash items with the correct recycling bin
Says Tanya Wilson, founder EYEYAH!, "Waste and recycling is such an important topic that kids should learn about, but it's also a complex issue that may be difficult to digest at such an early age. The use of art immediately captures attention and open up a conversation. Teaching kids about waste is not solely to spur them on to take action. We also want to nurture creative thinking, as this is the generation that will be responsible for developing solutions."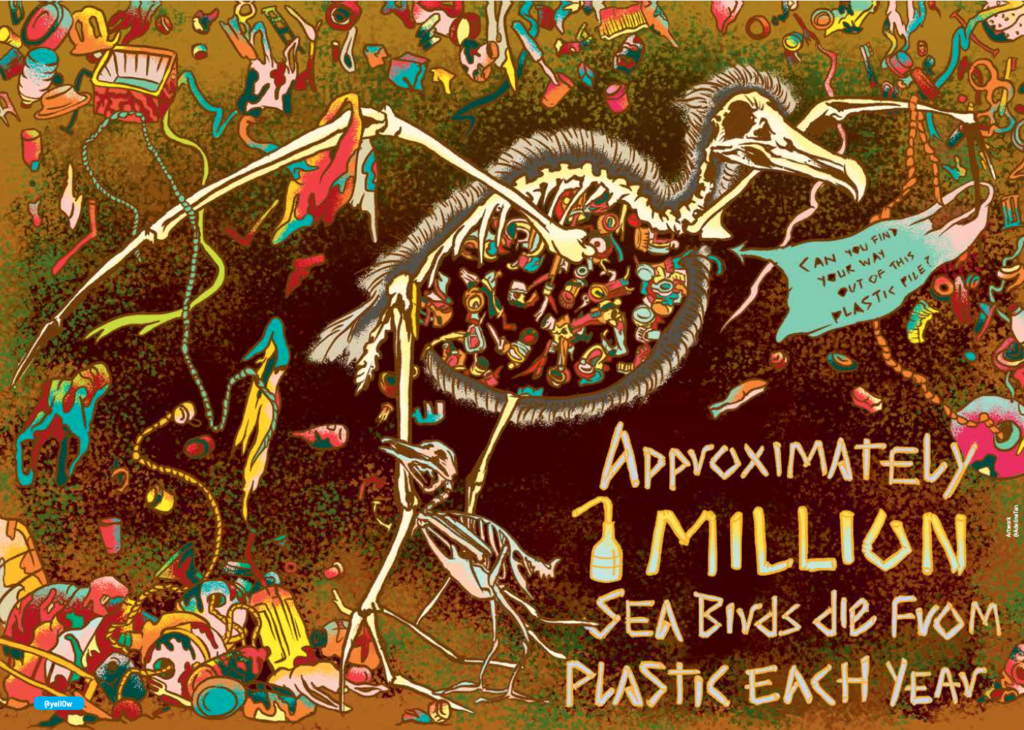 EYEYAH! uses creativity to inspire social change. By tackling hot topics such as internet addiction, healthy eating and environmental issues, with cutting edge artists and illustrators. The outcome is a visually stunning activity book designed to educate, inspire and change behavior. The brand has extensions in retail, F&B and an iPad app.
EYEYAH! is available in National Gallery Shop, Design Museum London and various other outlets locally and internationally. Please visit www.eyeyah.com for more info, or follow us for a weekly dose of creativity. IG: eyeyahmag