Children's Biennale 2019 is back and bigger then ever with an array of exciting programmes for the entire family. Explore Japanese lanterns depicting fantastical creatures, marvel at stunning traditional Burmese-inspired houses, compose your own tunes and embrace a magical world filled with imaginative artwork installations just to begin with. In addition there will be many interactive and inspirational performances, workshops and conversations with esteemed Singaporean and Southeast Asian artists. All this culture for the whopping price of absolutely FREE!
Once you arrive at National Gallery, head down to Level B1 Ticketing Counter to pick up a General Admission Ticket. For an extra $5, you can also get the Gallery Children's Biennale Art Pack which includes 10 fun hands-on activities inspired by the artworks.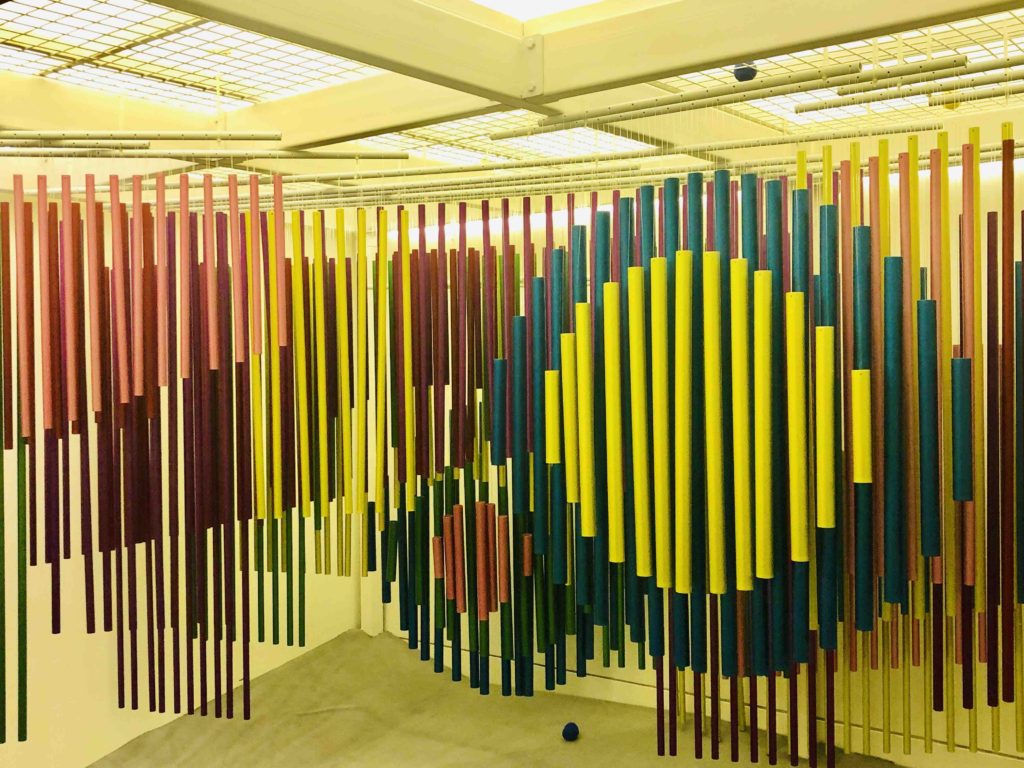 At Chance Operations by Singaporean sound artist Ang Song-Ming, kids will be able to create unique melodies using soft balls and colourful steel pipes ensuring sound experimentation whilst practicing target accuracy.
Move on to Big Hugs where you get to explore 4 different themed rooms including Self, Family, Friendship and Discover the World. Think magnetic puzzle walls, hand-made telescopes, colour wheels and even a mosaic dinner table. In Stardust: Soaring Through the Sky's Embrace, experience the magic of time travel through art including awe-inspiring optical illusions.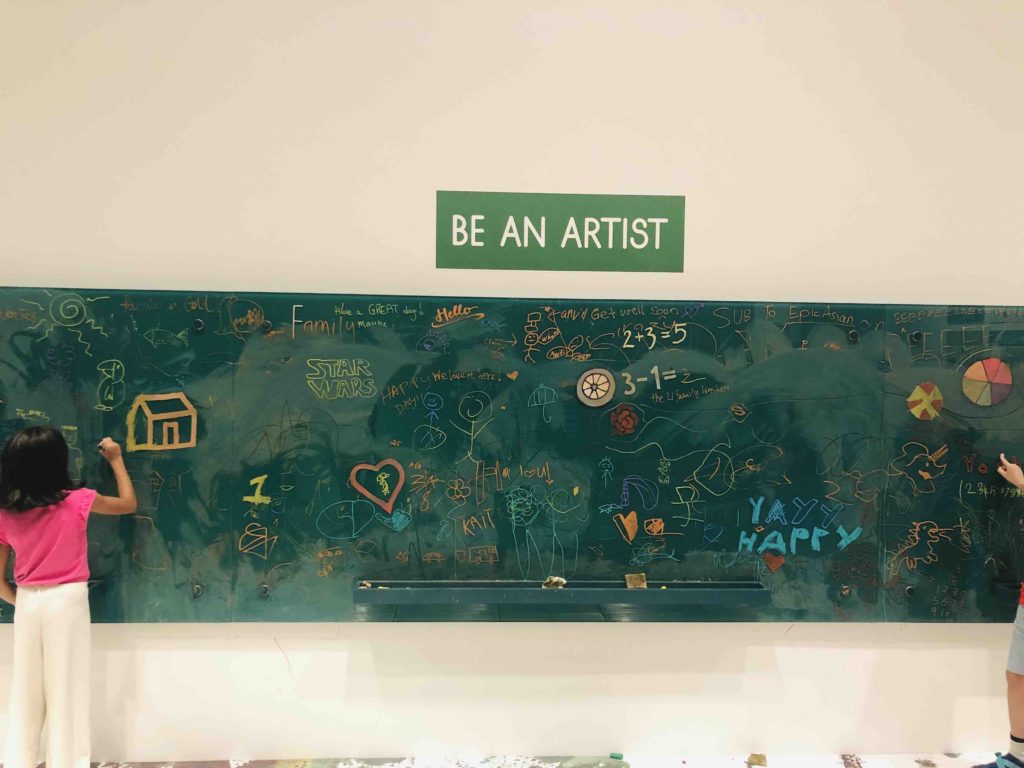 Indonesian artist, Eko Nugroho's Kenangan Kunang-Kunang will encourage you to make traditional Japanese lanterns come alive. Every World consists of a large-scale installation made out of paper and furniture where you can view fantastical landscapes and uncover stories and motifs hidden within them. Making art part of daily life, artists Aung Ko and Nge Lay's exhibition The Other Wall shares stories about Burmese culture.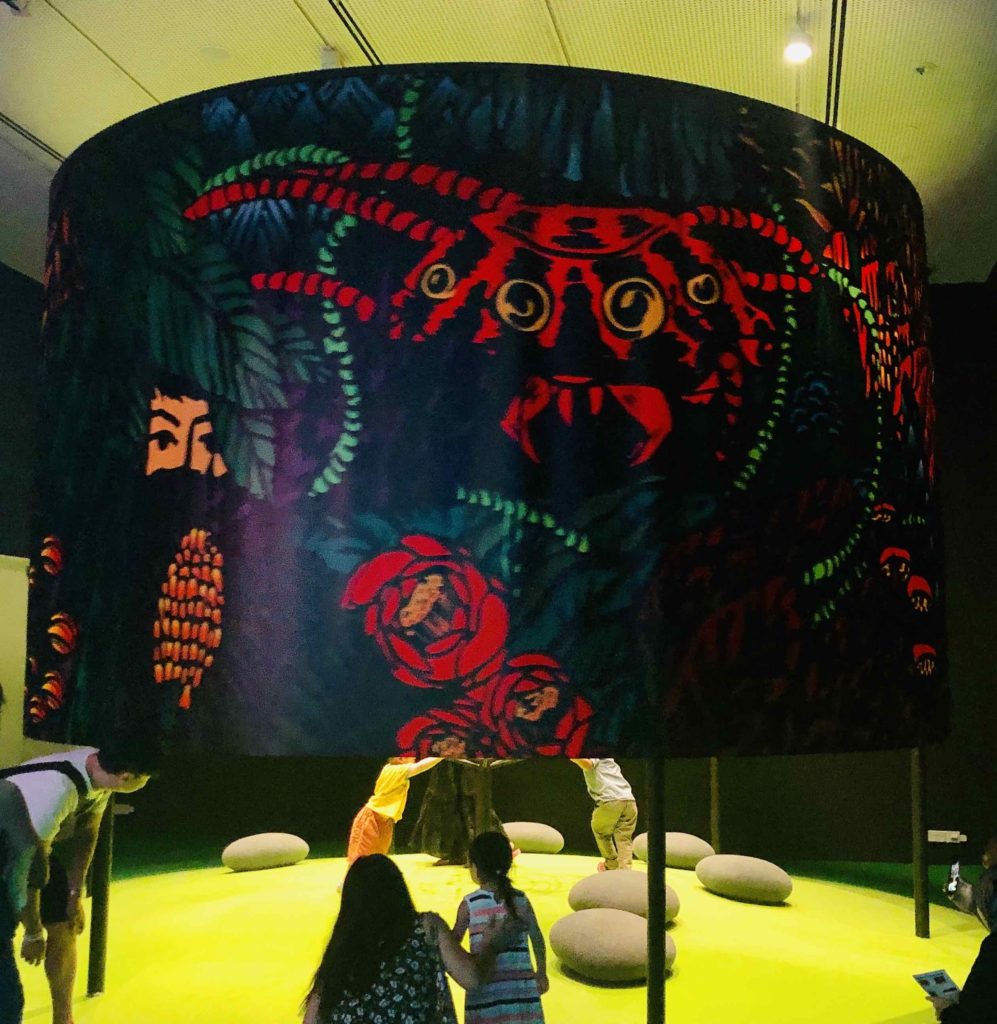 Art and technology are combined in Singaporean artists' Andreas and Hazel Schlegel's exhibition The Oort Cloud and the Blue Mountain where kids can inspire imagination by activating different lights and sounds. Share worldly views with your kids while observing the traditionally crafted wall mural titled Tightly Hugging Care, Love, Peace.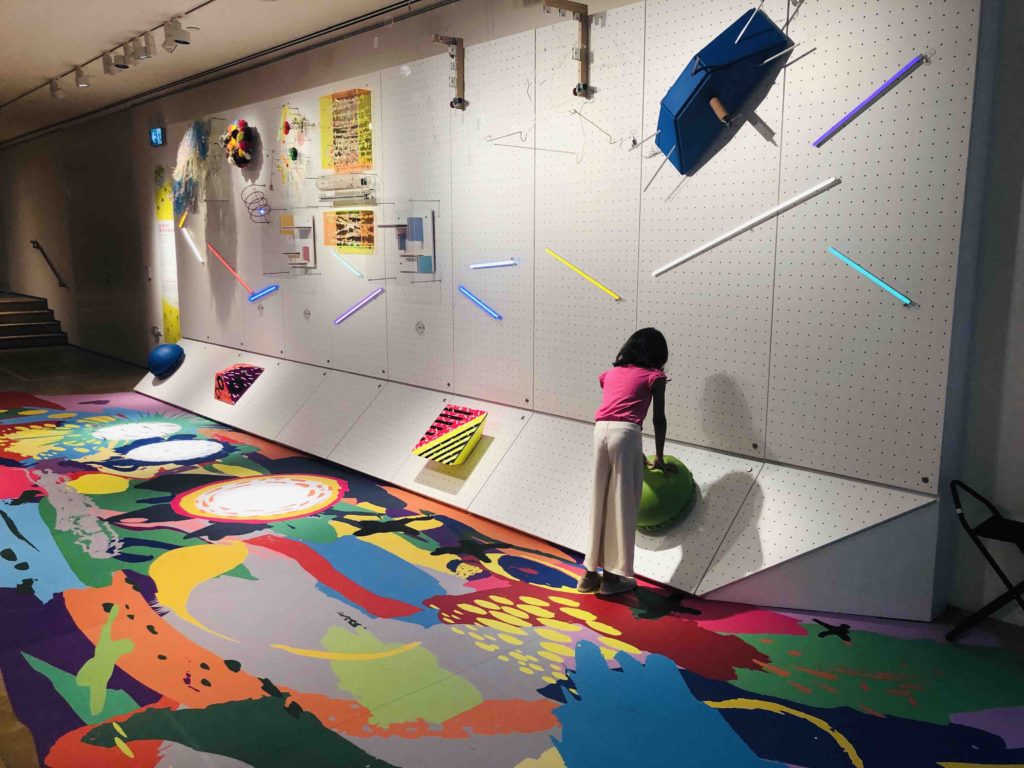 Watch the popular story of Ming, the boy who loves to build sculptures with cardboard come to life in the installation The Story of Karung Guni Boy and learn about the importance of recycling at the same time.
Get ready to have a whirl on a giant spinning top and set sail on adventurous journey aboard a giant foot in the artwork titled Be Your Own Captain on Deck. Finally, end your artist journey with a visit to Play By the River where kids can have a go at playing traditional games under the trees or ride a wooden sampan and imagine what life in Singapore was like in the 1950s.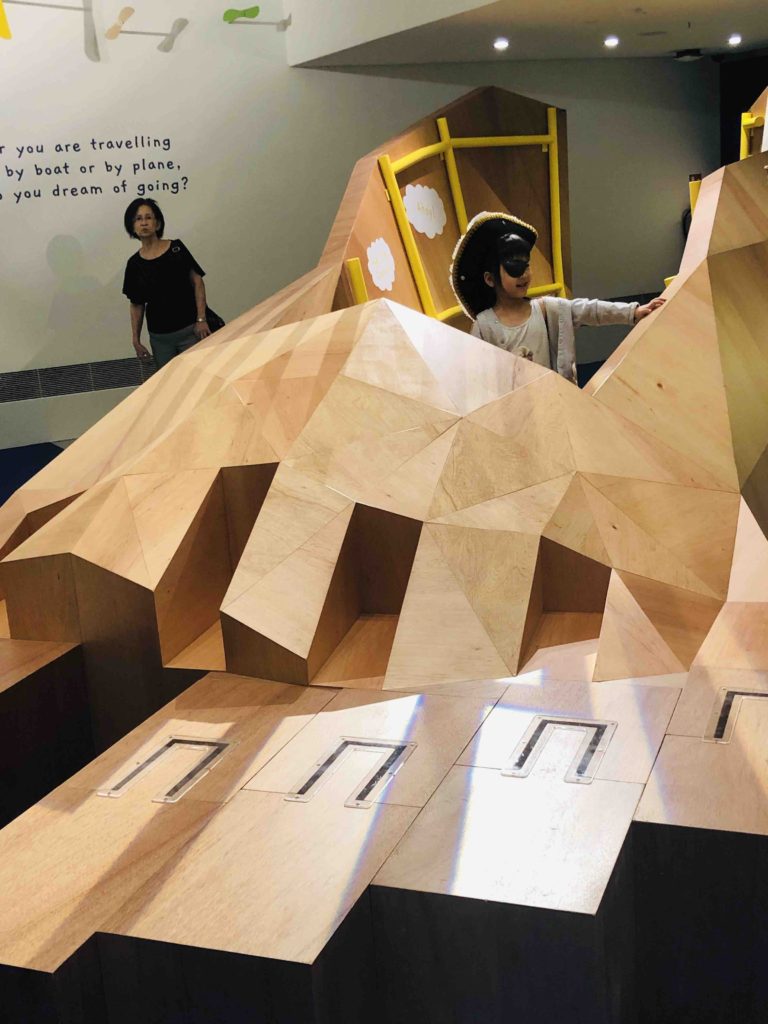 Children's Biennale this year has colourful imagery, incredible installations and technological wonders that are intertwined with traditional stories, nostalgic activities and history galore.
Where: National Gallery
Dates: 25 May – 29 December
You may also enjoy reading: