Easter is one of those holidays, which is a perfect combination of fun, food and family. Expect delicious buffets offering tables laden with goodies, and quintessential easter activities like egg hunts promising hidden prizes and interactive activities bringing families together along with regular sightings of the Easter bunny of course.
Who's to say environmentally friendly living and wholesome eating habits can't be promoted while celebrating a holiday revolving around chocolate eggs and lavish buffets? The Expat Fairs and Winestone's brilliant collaboration brings the Sustainable Easter Fair. Parents get to enjoy fair-trade organic produce and edible treats like the scrumptious exclusive Easter Platter, while kids can indulge in an Easter Egg Hunt complete with prizes and an engaging art collage session held by Inspired Arts. Now this is what we call a guilt-free holiday!
When: 20 April (10am – 7pm)
Where: Winestone, Mercure on Stevens, 30 Stevens Road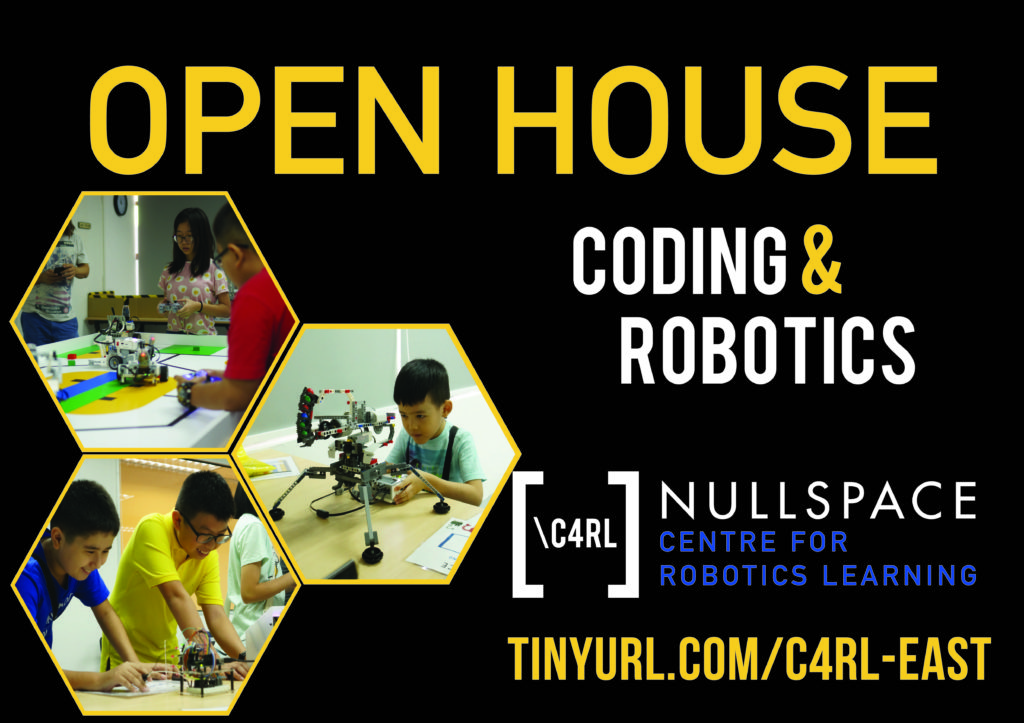 Interested about learning robotics or coding? Nullspace Centre for Robotics Learning is organising an Open House on the 20th April, 12-6pm! Join them this Easter Weekend and try your hands at Mech Wars, LEGO Robot shooter and many other activities! While your child is having fun, you can also find out more about their course structure and how to get your child started in Robotics! With attractive discounts and free ice cream, what are you waiting for!?
When: 20th April (12-6pm)
Where: Centre for Robotics Learning, 5B Figaro Street (S458329)
Details: Link

Head on down to Jurong Bird Park with the entire family to enjoy some Easter fun. Join popular Japanese character Gudetama and his feathery friends in a range of entertaining activities. Hunt for eggs to find a premium Gudetama collectible in the golden egg, pose for selfies as you walk around numerous Gudetama figurines, learn how baby birds are raised, dabble in Gudetama-themed craft creations and even have a go at flying a raptor.
When: 1-30 April
Where: Jurong Bird Park
Cost: Adult: $30, Child: $20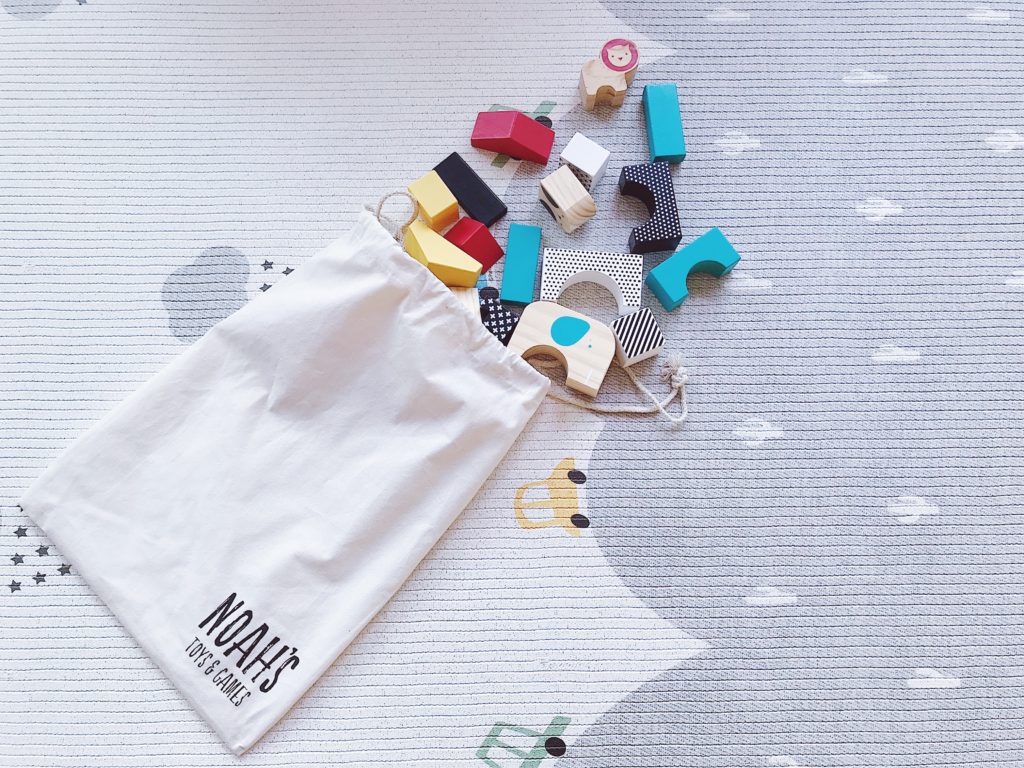 Drawing inspiration from her toddler son's love for play and her own love for the durability and versatility of wooden toys, founder Jamie Lee of Noah's Toys & Games started this humble little business. Noah's Toys & Games aims to curate only the best of wooden toys that are suitable for babies, toddlers, and young children. Being parents themselves, they understand the importance of safety while little bubs play. Noah's Toys & Games only sources from a list of trusted brands worldwide that uphold strict standards of production. Some of these brands include Grimm's from Germany, Treasures From Jennifer and Sarah's Silks from the United States, and Mokulock from Japan. Parents can rest assured that the curated wooden toys from Noah's Toys & Games may test the boundaries of your child's imagination but never your standards for safety.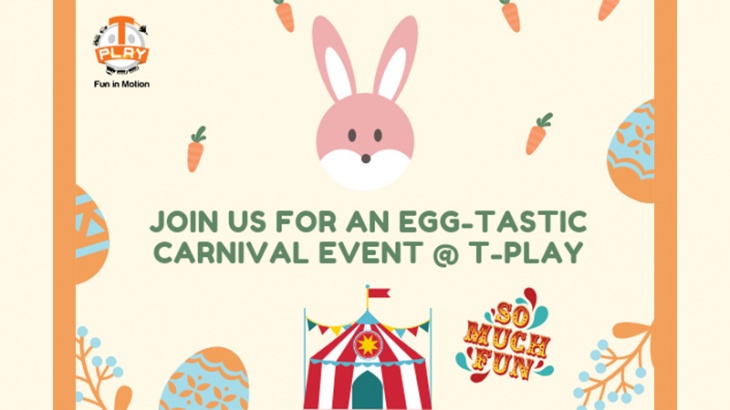 Kids always have a good time at T-Play what with its ample supply of crawling tubes, foam obstacles and wide range of nets, bridges and tunnels. But a whole lot more has been added in anticipation of Easter celebrations. Expect themed game stations and art workshops and of course a special appearance from the Easter bunny to add to the festivities. Visit the face painting stand to get a sweet memory and be sure to hit your hardest when it comes time to have a go at the Easter Egg Pinata.
When: 19-21 April
Cost: $16
Where: HomeTeamNS Bukit Batok

The Marmalade Pantry is usually a go to for a good family meal during the weekend but this Easter Sunday it's sure to become a must visit. For one thing, adults will be delighted to find an Easter-themed buffet brunch with the likes of signature dishes such as Spicy Crabmeat Pasta and Truffle Fries. For another, kids will not be disappointed for in addition to an extensive dessert table, they will find fun-filled activities including balloon sculpting, face painting and even a magic show.
When: 21 April
Cost: Child: $28++, Adult: $50++
Where: The Marmalada Pantry (Oasia Hotel Novena)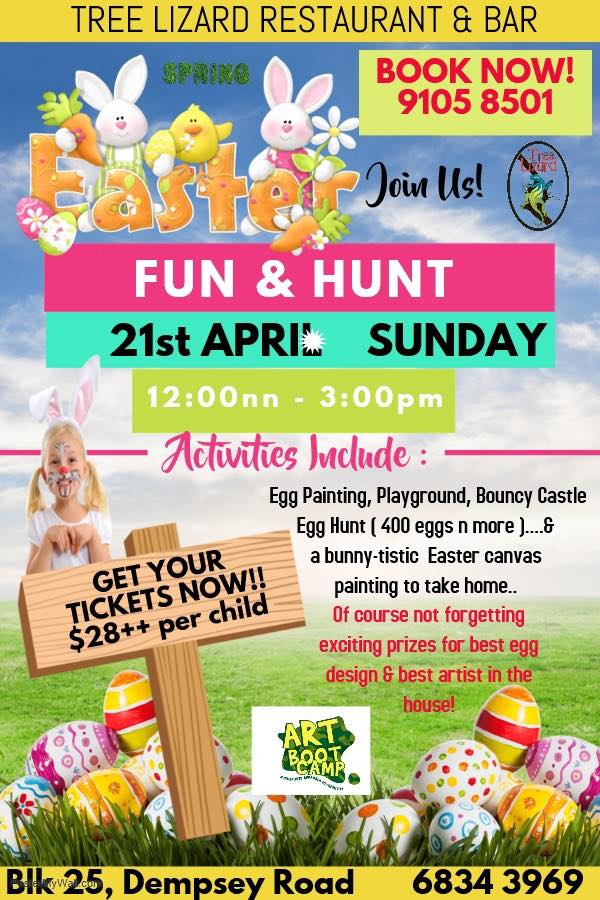 Filled with activities for kids 2 years and above, this annual smash hit is back with a bang! The kids will be spoilt for choice between the bouncy castle, playground, egg painting, massive egg hunt and the Easter canvas painting that they will take home! It's beginning to look a lot like Easter.
When: 21 April
Cost: $28++ per child
Where: Tree Lizard, 25 Dempsey Road
Egg hunts are the foundation of Easter but this year what if instead of including a few people, all of Singapore gets involved? Nex Mall is doing just that. It's posting one clue at a time on its Instagram page and you will have to follow its posts to guess where the eggs could possibly be. Each egg has been hidden at conveniently accessible locations around the mall and all you have to is find the egg and follow the hidden message to claim your prize. Now this is the way to bring in a happy spring indeed!
When: 11-21 April
Cost: Free
Where: nex Singapore
King Albert Park Mall is excited to announce an Easter-themed carnival for the entire family. There will be live music, carnival games, bouncy castles, a movie screening and good food galore. Family fun doesn't get better than this.
When: 20-21 April
Cost: Free
Where: King Albert Park Mall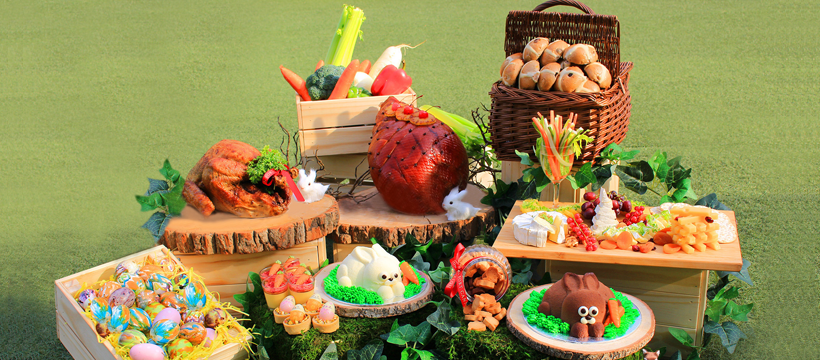 There's something quintessential about celebrating Easter in the park. Leave it to Hotel Fort Canning to combine the best of indoor and outdoor resulting in the picture perfect family celebration. We're talking arts & craft decorating workshops, the iconic egg hunt and of course an afternoon tea buffet spread like no other. This lunch extravaganza against the scenic background of Fort Canning Park is sure to put everyone in an Easter kinda mood.
When: 21 April
Cost: Adult: $108++, Child: $58++
Where: Hotel Fort Canning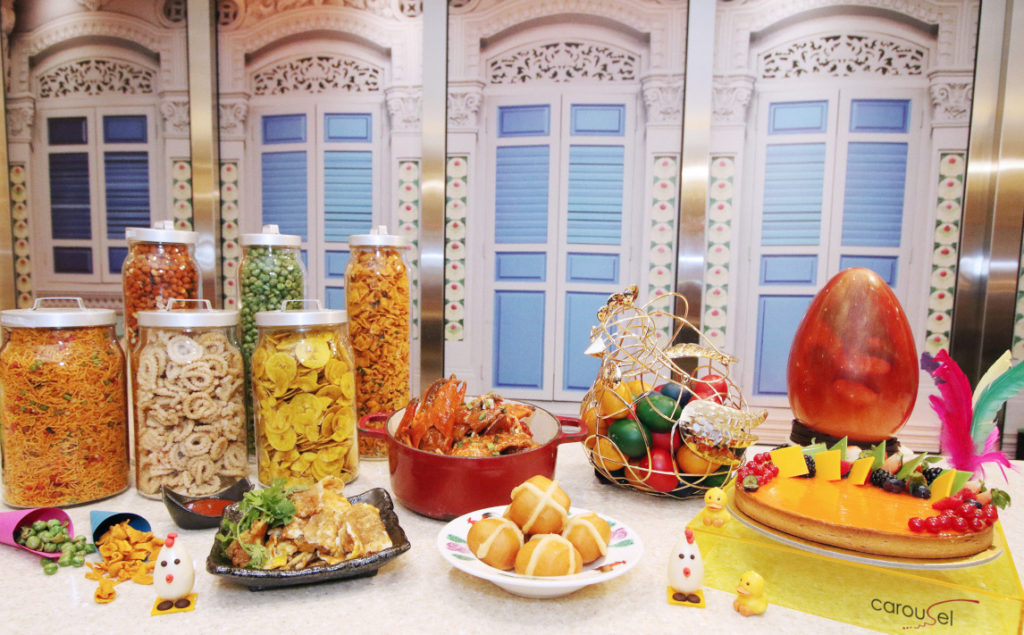 Holidays are usually centered around good food and Easter is no exception to that rule. Come and relive Singapore's past with an extravagant meal at Carousel, celebrating fiery local mains like Chilli Crab and Sambal Stingray and old school desserts like iced gem biscuits and chocolate wafers. The traditional egg hunt comes with a twist as kids will be given a map to hunt for local dishes in the restaurant and upon finding them they will receive chocolate eggs from the Easter Bunny himself. Be sure to book now!
When: 21 April
Cost: Adults: $68++ Child: $43++
Where: Hotel Park Royal
This trendy bakery is getting on board the Easter train as well. Enjoy its festival specials like the Holly Yolky Tart and I Loaf Easter Bread. Be sure to join their Easter egg hunt to win some great prizes. The best part is there is no prior sign-up needed, you can just register on the day of. The festivities only gets better as Easter Sunday arrives for customers can enjoy 1-for-1 chocolate croissants all day long.
When: 20-21 April (11-12pm)
Where: Tiong Bahru Bakery
You may also enjoy reading: