Who would have thought that the outdoor car park of terminal 1 at Changi Airport could be transformed into such a jewel?
 Designed by the same architect as Marina Bay Sands, Jewel Changi took approximately 5 years and $1.7 billion to complete.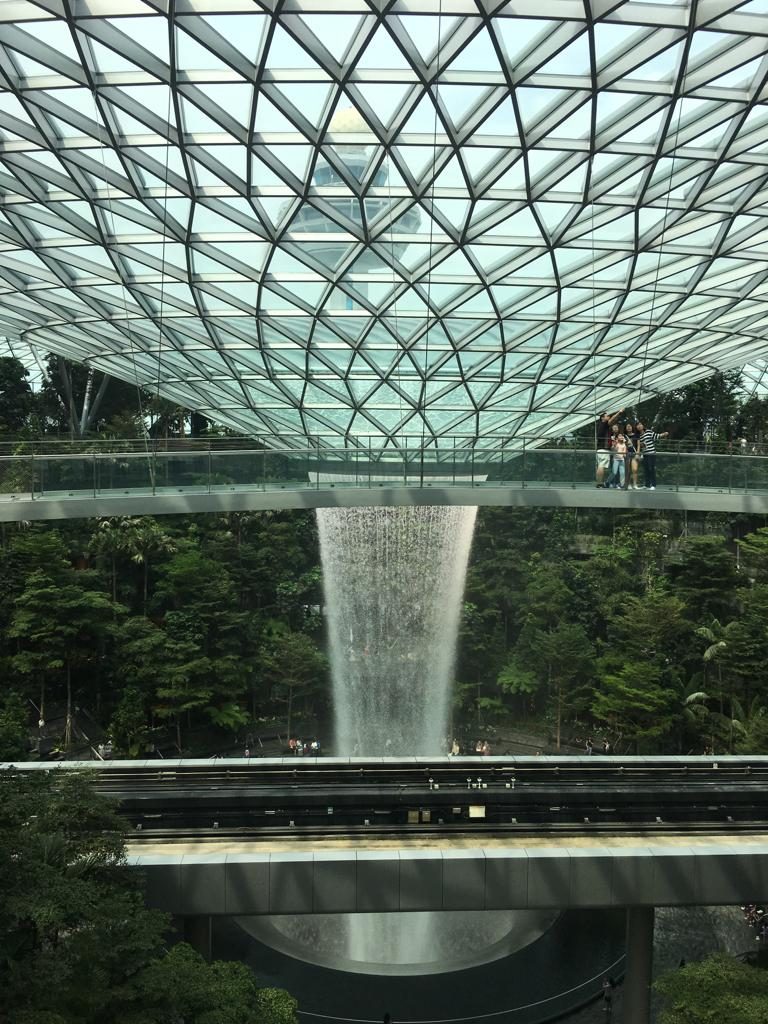 Drawing inspiration from the movie Avatar, there is even an indoor Shiseido Forest Valley measuring 22,000 sqm with about a 120 species of plants including 2 olive trees from Spain, which are almost 100 years old. To add to the wow factor, the Jewel contains a waterfall, an actual waterfall about 40 meters or 7 floors tall, claimed to be the largest indoor waterfall in the world. And it gets better. During wet weather rainwater will also get to fall through the oculus just like an Amazonian rainforest. The scene is even more enhanced by regular light and sound shows from 7:30pm to 12:30am.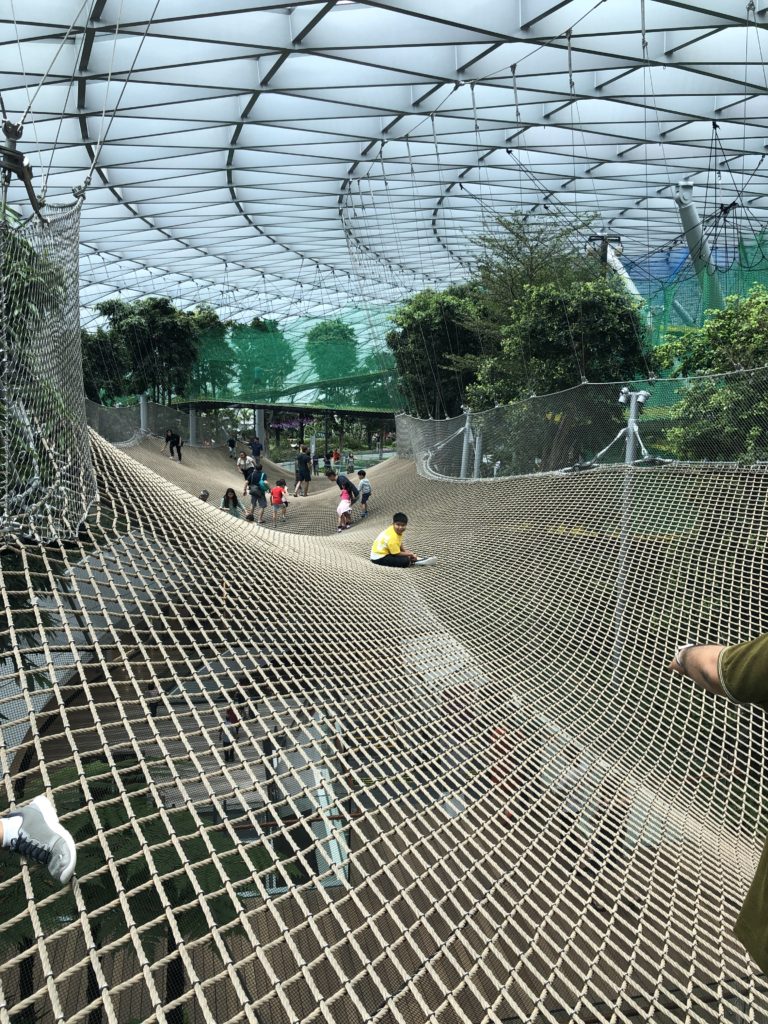 Did somebody say Bouncing Nets? Practice your somersaults and splits 8 meters above the Canopy Park or just simply enjoy leaping about on this giant net nestled among the trees. Once you've jumped to your heart's content make your way over to Discovery Slides where you can climb up all the way to the viewing deck and then slide all the way down to the bottom, only to do it all over again of course. Why should planes have all the fun flying in the clouds? Let your imagination soar as you enter Foggy Bowls and be prepared to play tag with swirls of mist. Lose yourselves in the labyrinth and then try to make your way out again of the leafy corridors of the Hedge Maze. By now you must be a little overwhelmed with all this running and jumping so why not head on to the Topiary Walk to slow things down a bit. Be sure to have your phone out to take some stellar selfies with stylised plants akin to those you would find in formal European Gardens in centuries past (tickets priced at $22 for Adults and $16 for kids include all the attractions).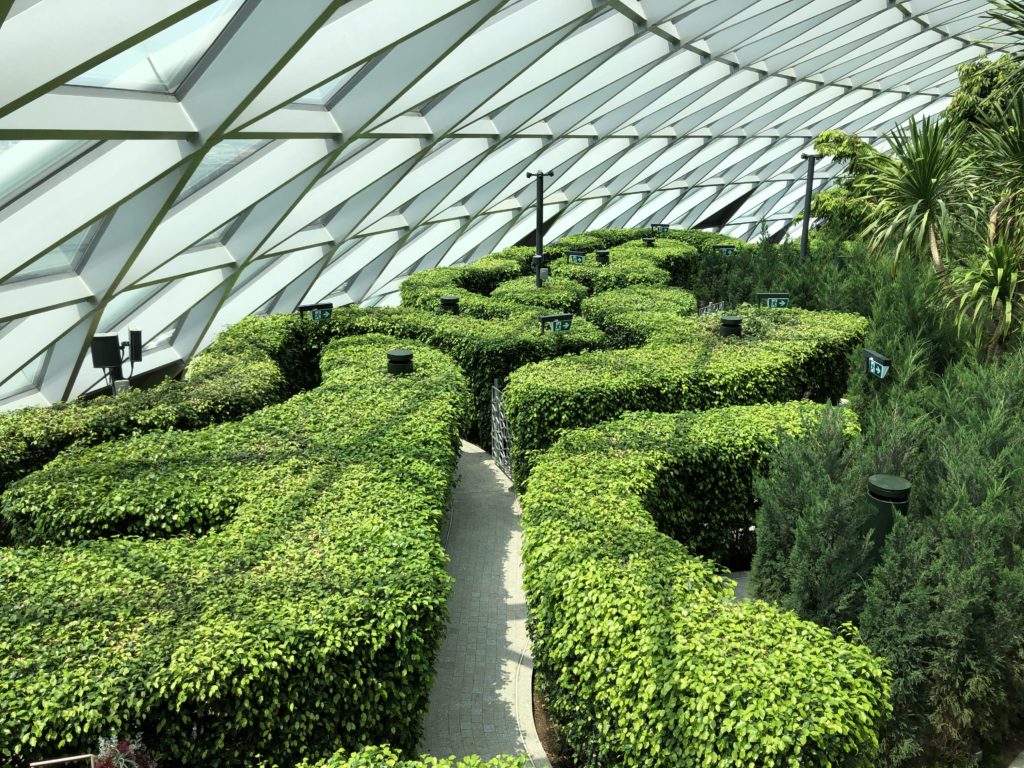 Let's get to the shopping bit shall we? We're talking about over 280 retail outlets at Jewel Changi. In one go you can check out Supermama's locally designed porcelain wares, try out Japanese beauty brand Make Hero to pick up a Caviar Mask, get the kids a new pair of Nike shoes and add to your wardrobe from either Oysho or The Shirt Bar.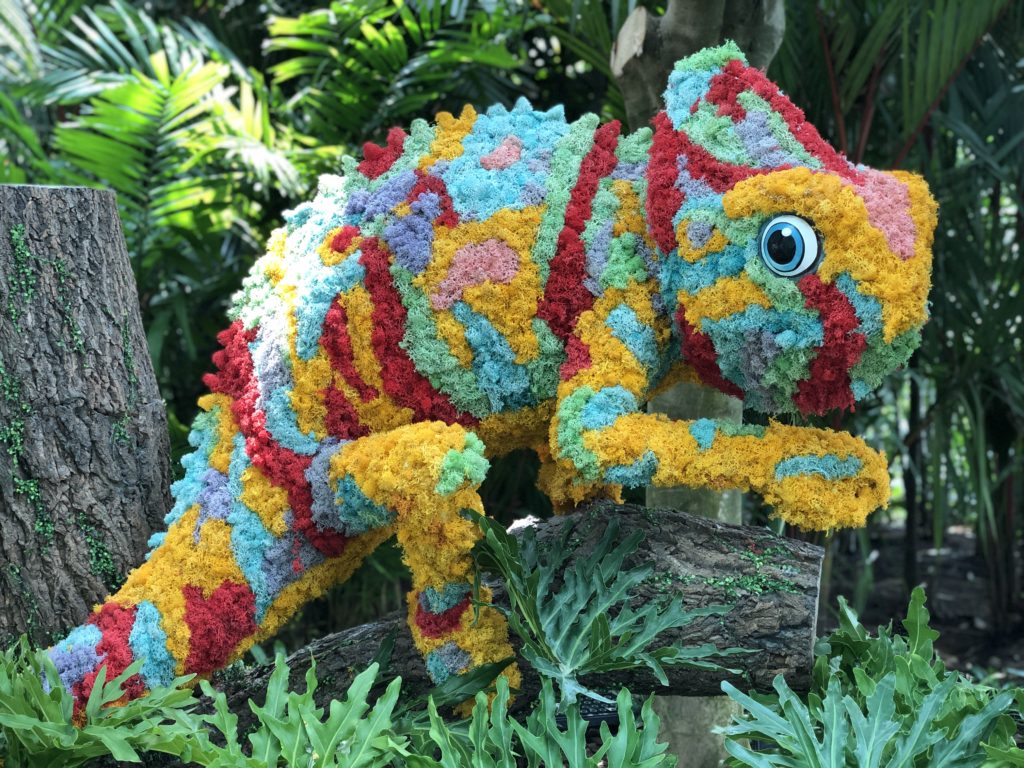 You must be starving after all this fun. Don't worry. We were just getting there.
There may already be 2 other outlets of Burger & Lobster in Singapore but this third one at the top floor of Canopy Park in Jewel Changi comes with a staggering view of the 40-meter high Rain Vortex. And because one internationally renowned burger joint is just not enough, the Jewel also decided to house world-famous Shake Shack as well. If you're not in the mood for designer burgers, head on down to the Five Spice food court featuring over 10 local food brands including chicken rice, dim sum and Teochew cuisine.
Nonstop entertainment at your feet at Jewel Changi and all this before you even take off to your next destination.
You may also enjoy reading: