It's that time of the year when everyone is encouraged to don their red and white proudly. National Day is on the brink and Singapore is ready to celebrate big over the course of this 4-day break. Families are invited to join in the fun whether its attending carnivals, cheering at concerts, entering sports challenges or best of all viewing fireworks! Check out our list of the best National Day activities for families:

Every year on August 9, hundreds and thousands of Singaporeans wait with bated breath as the National Day parade overwhelms our hearts and souls with aerial acrobatics, military and multicultural performances and dazzling fireworks by the Marina Waterfront. And this year is sure to be bigger than ever since we are celebrating the little Red Dot's Bicentennial. For starters, the National Day Parade theme song will feature 27 musicians across four different generations. Also on August 10, the NDP mobile column will travel to 5 heartland sites where at each location there will not only be carnivals but fireworks displays as well. Majulah Singapura!
When: 9 August (Parade), 10 August (Celebrations in Heartlands)
Where: Bishan, Geylang Serai, Jurong East, Punggol, Woodlands
Cost: Free

Grab the entire family this National Day weekend and head out to Gardens by the Bay to experience an exciting line-up of music and fun. Catch entertaining performances by local celebrities including the likes of Kumar and Kit Chan. Show off your dance moves to the beats of talented DJs. Test your team spirit in the Families for Life Giant Inflatable Challenge (Limited to the first 50 families). End the night by enjoying a heart felt concert filled with national pride and fervor.
When: 10-11 August
Where: Gardens By the Bay
Cost: Free

This National Day, let your inner lion roar as you get your blood pumping in the many challenging activities at the Sports Hub. Make a nostalgic memento in one of the several arts & crafts workshops there. Relive your parents' childhood by joining in interactive games with the entire family. Don't forget to chope the best waterfront seats in order to get the most impressive view of fireworks at the Stadium Riverside. Arrive early to collect your FREE picnic mats and FIESTA bags!
When: 9 August
Where: OCBC Square, Sports Hub
Cost: Free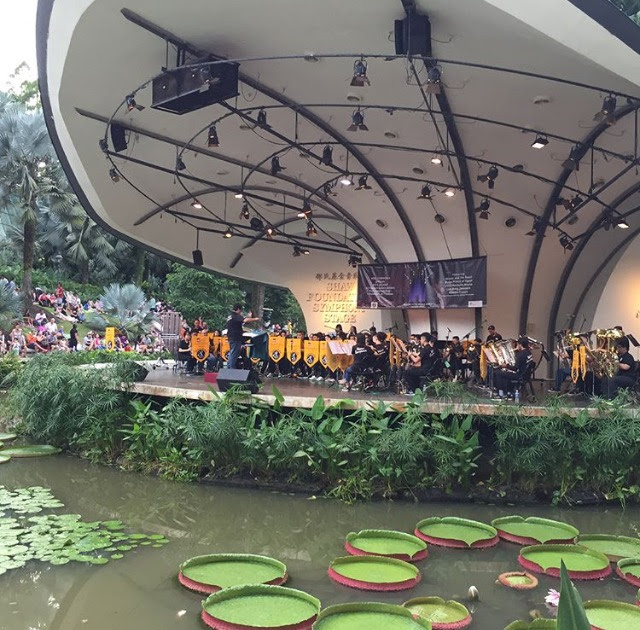 The Singapore Chinese Orchestra is ready to wow you with an evening filled with nostalgic and patriotic songs and to bring in Singapore's Bicentennial with a bang. Be sure to come dressed in red to celebrate the nation's birthday with pride and enthusiasm galore in Singapore's very first UNESCO World Heritage Site.
When: 10 August
Where: Shaw Foundation Symphony Stage, Singapore Botanic Gardens
Cost: Free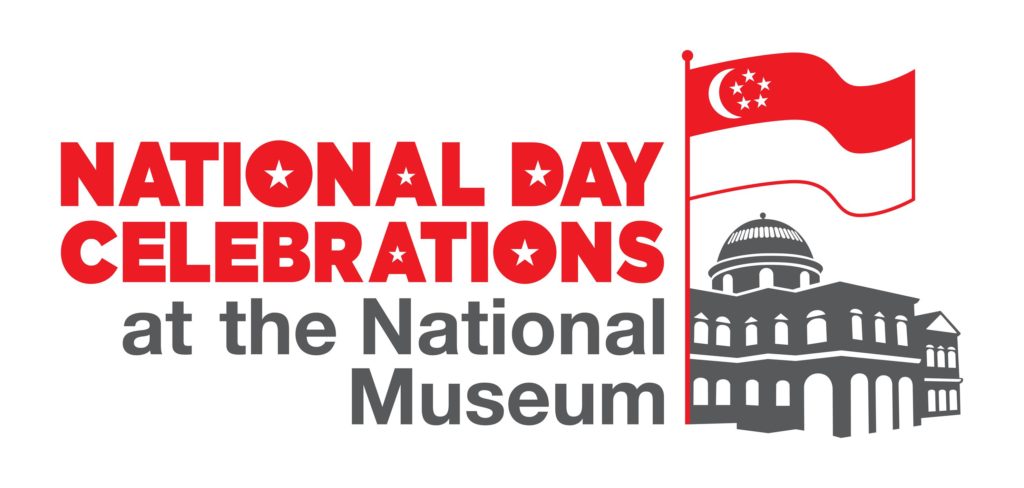 How can the National Museum of Singapore stay quiet when the little Red Dot is getting to celebrate its bicentennial? It can'! Which is why over National Day weekend, it's inviting all families to come dressed in their best red and white outfits to join in a range of fun activities featuring Singapore's icons, exciting performances, cultural arts installations and of course the live screening on a giant screen of the National Day Parade. Bring your own picnic mats and food or load up on delish goodies from the food trucks parked on-site. Arts & crafts, tours, performances and much more await. Let's celebrate Singapore together!
Where: Various Venues
When: 9 & 10 August
Cost: Free Admission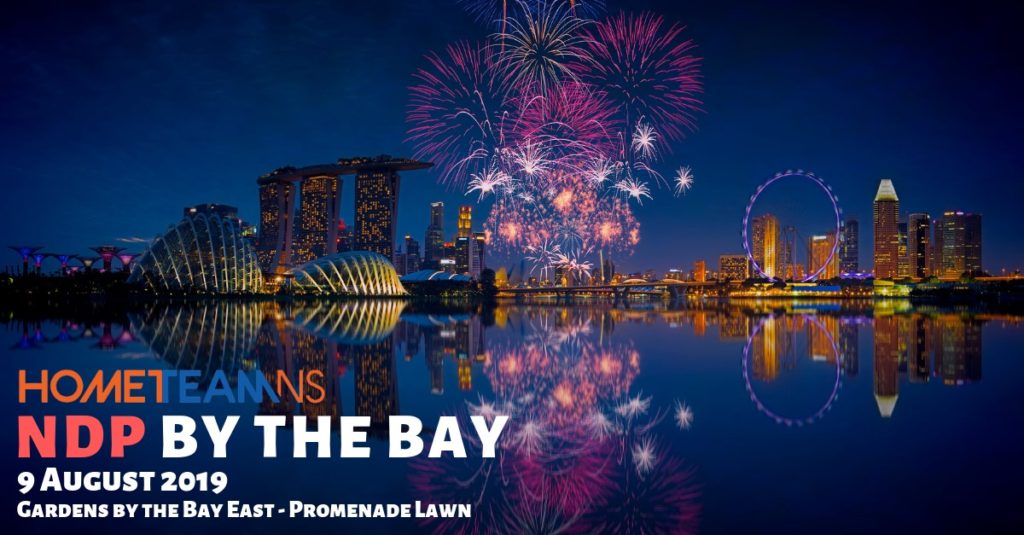 HomeTeamNS is offering a chance to beat the crowd in order to get an amazing and exclusive view of the live fireworks display and RSAF aerial acts over National Day. Adults will be able to enjoy fringe activities like a massage and manicure while kids will be busy playing a ton of games. Guests are encouraged to bring their own food and games as well to add to the exciting happenings.
When: 9 August
Where: Gardens by the Bay East- Promenade Lawn
Cost: $10 per person or $25 for 3 people (with promo code: REALPLEDGE)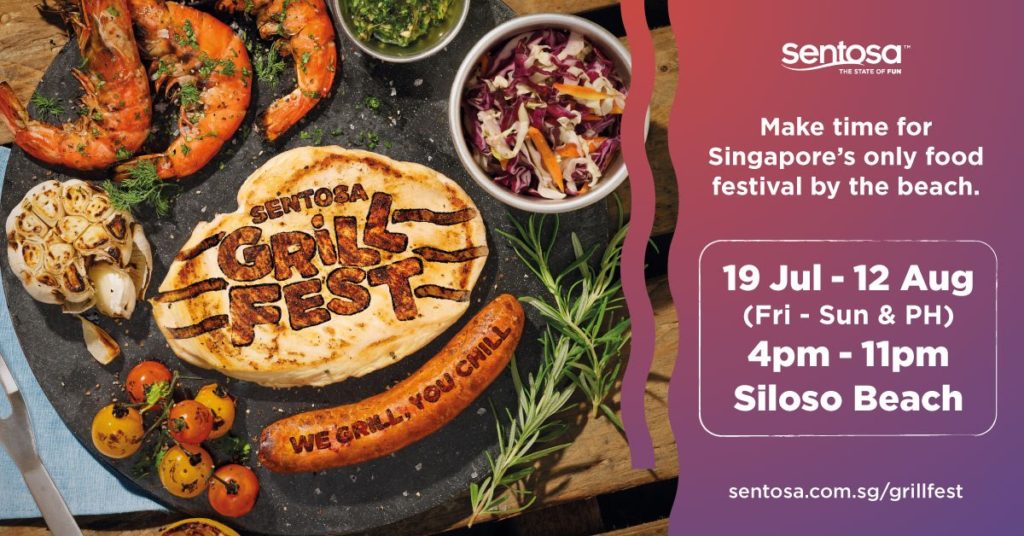 Nothing says National Day like a good old barbeque at the beach. Over 27 F&B establishments in Sentosa have joined hands to offer a scrumptious range of tasty delights for families galore. Enjoy the feel of sand beneath your feet and premium barbecued meats and dishes in your belly as you bask in the festive atmosphere and take in the beautiful sea view. Take an extra step to help keep the environment clean by bringing your own reusable utensils and containers.
When: 19 July – 12 August
Where: Siloso Beach, Sentosa
Cost: Free
OTHER ACTIVITIES OVER THE LONG WEEKEND: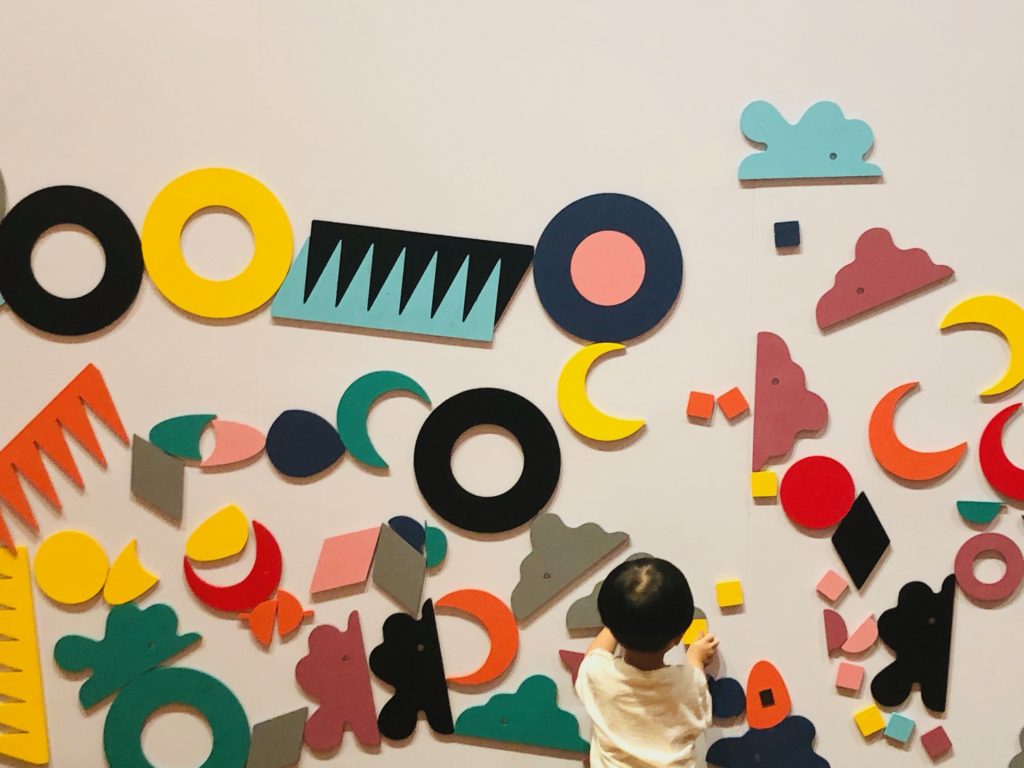 Children's Biennale is back and bigger than ever with an array of exciting programmes for the entire family. Explore Japanese lanterns depicting fantastical creatures, marvel at stunning traditional Burmese-inspired houses, compose your own tunes and embrace a magical world filled with imaginative artwork installations just to begin with. In addition there will be many interactive and inspirational performances, workshops and conversations with esteemed Singaporean and Southeast Asian artists. All this culture for the whopping price of absolutely FREE!
When: Till 29 December 2019
Where: National Gallery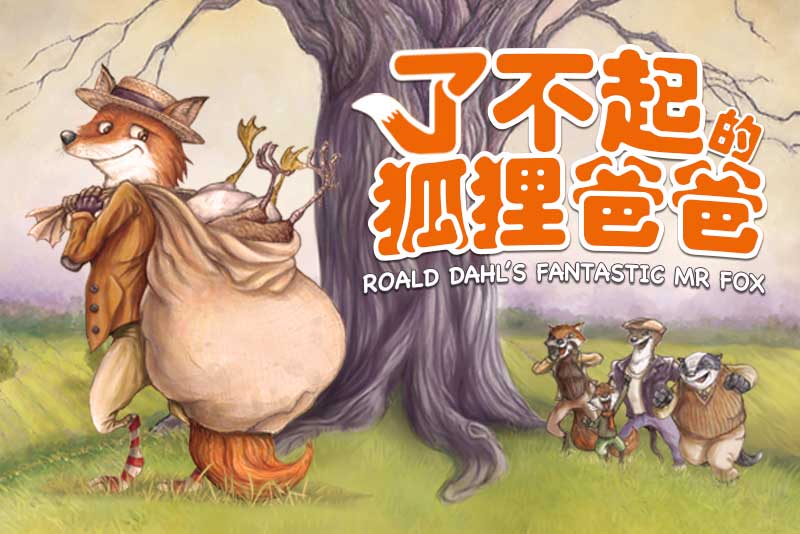 Roald Dahl's Fantastic Mr. Fox is a popular tale about goodies outsmarting the baddies. Clever Mr. Fox devises a plan to save his family and friends from three evil farmers hatching up ill ideas. And since this production is entirely in mandarin your kids will not only be thoroughly entertained but see mandarin comprehension under an interesting light.
When: Till 1 September 2019
Where: KC Arts Centre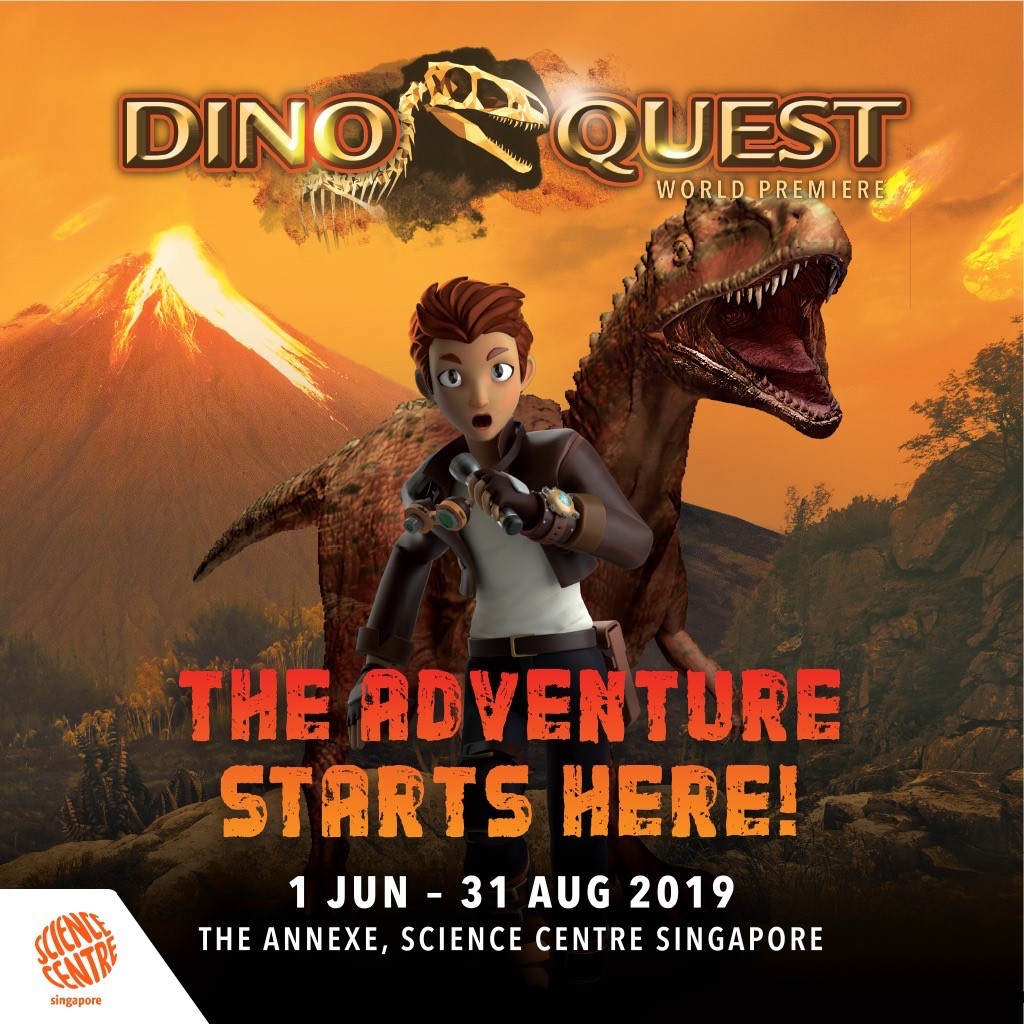 Kids eagerly wait for what's next at Science Centre and they're sure not to be disappointed with Dinoquest, a real-life Dinosaur Scientist Adventure. Perfect for kids of all ages, this journey will involve collecting clues and knowledge at several Activity Zones. Along the way, discover your very own dinosaur and bring it to life, investigate fossils and take a walk back in time to learn ancient secrets of the dinosaurs.
When: Till 31 August
Where: Science Centre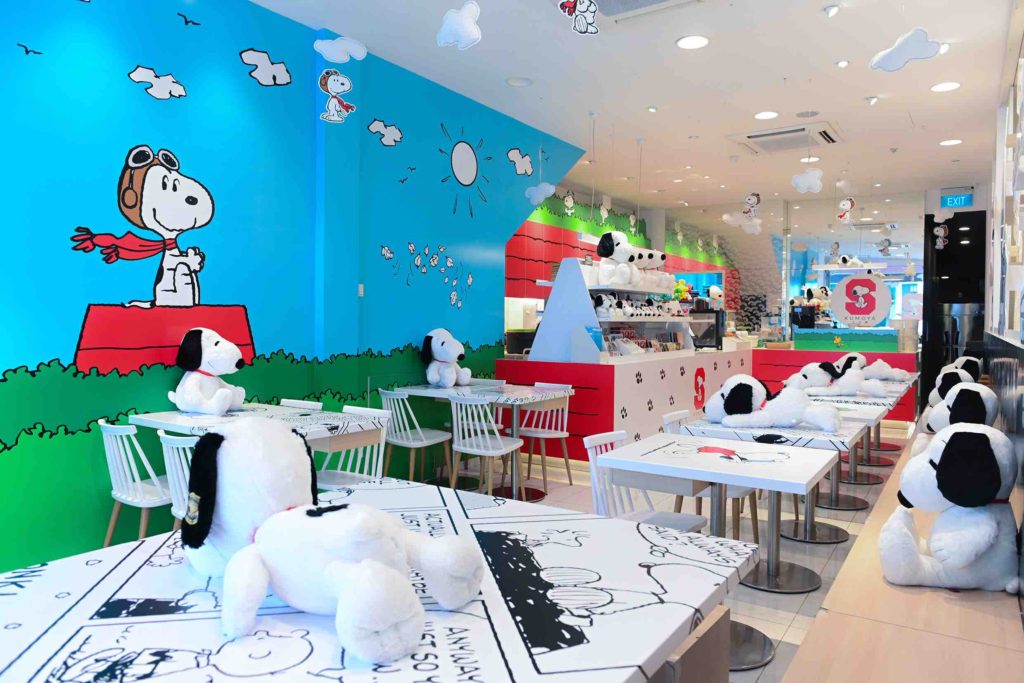 He's the coolest dog in town and he's got his very own red house. All right Singapore, get ready for one big, collective "Awwwwww" as everyone's favourite beagle, Snoopy makes his way to pop-up central, Kumoya Cafe. Watch out for those white fluffy clouds hanging from the ceiling as you make your way into a completely done up café taking you back to those irresistible and uber-popular Peanuts comic strips.
When: Till September 2019
Where: Kumoya Cafe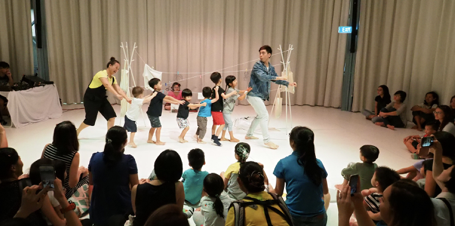 Happy Homebodies at the Artground continues to invite families to spend quality time sharing creativity and making discoveries. Kids and adults alike can explore different spaces in the studio letting imagination and innovation become one. The 30-minute programmes involve several aspects from the arts including but not limited to musical concepts, printmaking, arts & crafts, dancing, singing, storytelling and simple play sessions.
When: 9-11 August
Where: The Artground
Cost: Each programme costs $10 per parent-child pair