Not all sports require an extensive fitness regime; some demand an intense mental commitment. This is where kids Chess and Go (Weiqi) make their grand entrance. With moves and countermoves marking the central focus points, both the games are sure to exercise every muscle in the brain. So get your kids ready to take their mind for a walk when you sign up for one of these engaging summer camps.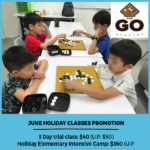 Do you want your kids to learn a 3,000 year old mind sport and enjoy it at the same time? The GO Academy offers lessons from elementary class to great Kyu level. During the holidays, kids 5 years and above can sign up for a 3-day trial sessions where they will learn the basics of the game. A more intensive course offers kids 5-12 years the chance to experience 10 days of extensive learning. More experienced players can opt to join the Elementary/Intermediate, Advanced or Dan Level Holiday Intensive Camps.
kidslah readers get a special promotion at GO academy for holiday classes!

Seeing as it is the only FIDE certified academy in all of Asia, you can rest assured that lessons here are taken to a whole different level. Once kids progress from the beginner stage, they are supported and encouraged to enter various tournaments. Check out the Academy's holiday courses where they will be able to pick up tactics to improve their game. From 9-11 June, ASEAN will be holding a Beginner Course focusing on End Games where over the course of 3 hours kids will learn essential strategies and game analysis.

The Chess Academy not only offers lessons for beginners to become familiar with the basic rules but also has numerous advance sessions where intermediate players can hone their skills. During the June break, kids can sign up for its "Learn to Play Chess" programmes, which consist of 2.5-3 hours sessions over the course of a week. Trainers will focus on the importance of openings and the basic concepts behind endgames.
At PowerChess, world-class instructors who specialize in training children offer valuable game insights to both beginners and advanced players either in private or group lessons. From 26 May – 20 June, PowerChess Asia will be conducting Intensive Master Chess classes for kids 5 years and above. Participants can attend either a single or multiple sessions covering a range of chess topics conducted by Master Chess trainers. Get ready to learn chess at an accelerated rate!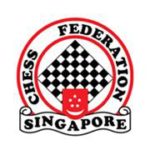 The Singapore Chess Federation offers chess classes for beginner, intermediate and advanced players and encourages its participants to not only take part in competitions within Singapore but internationally as well. During the summer break, it will be offering a 5-day Intensive Programme for beginner students, 6 years and above, who are looking to complete a Chess Grade in one week. You can even sign up for a free initial assessment so that you can begin lessons at the appropriate level.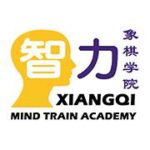 This is one of the few academies in Singapore to offer lessons in Chinese Chess. Let your kids learn this ancient sport through modern-day practice. Classes are conducted in Chinese and are offered both as private and group lessons. From 28 May – 8 June, the centre will be offering beginner and competition preparation classes at both Jurong East Centre and Chuangxin School of Education. You can either opt for the full 5-day session or choose 3 classes for $99!
An intellectual yet fun game, Weiqi helps kids improve their concentration, calculation and memory. Singapore Weiqi Association also organises competitions and holds holiday camps throughout the year. In fact the May/June Holiday Fundamental Weiqi Camp (conducted in both English and Chinese) is specifically catered to primary and secondary school students and will run 3 hour sessions over the course of 5 days. There are also other camps to choose from such as Back to Basics 1, 2 and 3 and Dan Level Up Camp (Chinese) for advanced players.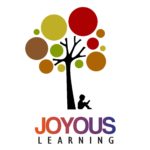 If your kids don't have the time for a full-fledged camp, you can always go for a 1-day crash course. Joyous Learning is offering Chess Strategies for Beginners, a 4-hour session where a FIDE certified trainer will encourage kids 8-12 years to pick up on basic strategies, hands-on exercise, game analysis and even have a go in a mini tournament. Each participant will receive a full-fledged tournament chess set. But hurry and sign up today for the workshop is limited to 6 seats!