The word on the street is that Kumoya is bringing childhood back with a bang. Enter cult sensation Sesame Street with its entire gang including Big Bird, Elmo, Cookie Monster, and Oscar the Grouch. The fact that Sesame Street is due to celebrate its 50th anniversary is just another reason for guests to expect over the top excitement.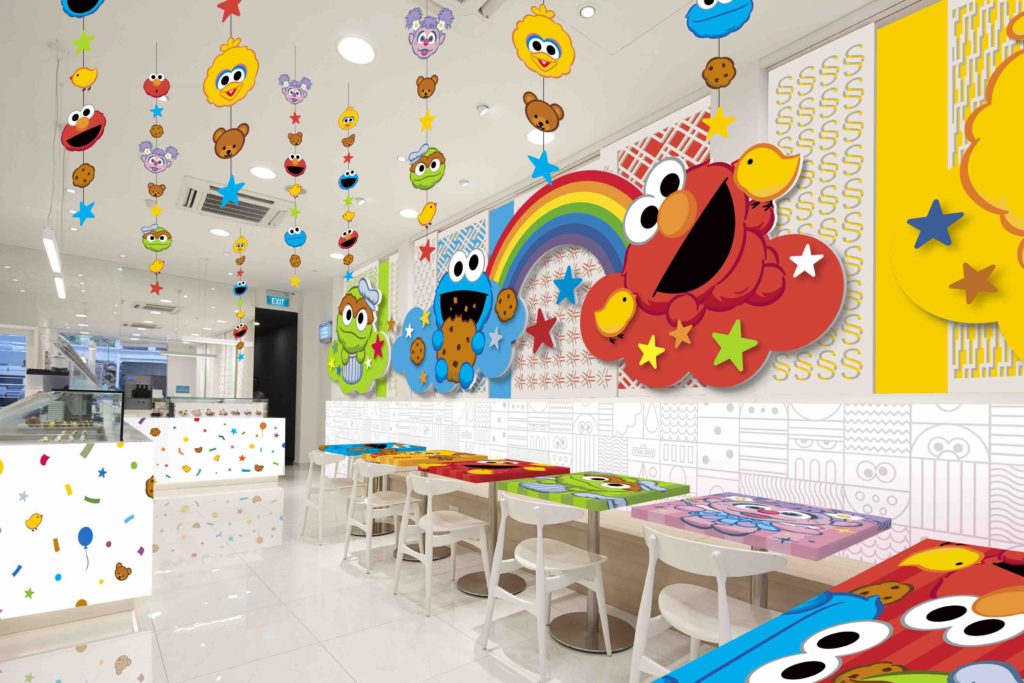 Blue, red and yellow confetti will surround you as you enter. Expect to see lots of rainbow posters, star banners and cookie stickers of course. Googly eyes are sure to follow you as you make your way to the colourful tables. Take selfies galore but then how could you not what with such insta-worthy decor all around you?

As usual Shirley Wong's themed menu will have kids and adults alike oohing and saving over the dishes. There will be 6 snacks, 4 mains, 4 desserts and 8 beverages to choose from so expect some nail biting when making a decision. If hunger pangs are too strong, just order a bunch of snacks like nacho cheese fries and karaage chicken to begin with.

There is a high probability that one of yours kid will want to combine breakfast and lunch, which is when you opt for Abby's Waffle Chicken. But if your kid can't do without rice, Elmos's Curry Rice is the way to go. Let the kids have a blast ordering drinks with names like Cookie Monster Shot and Big Bird Mango Soda (All drinks come with a free Sesame Street coaster). Finish the meal with a Big Bird Shibuya toast and call it a day. And what a day indeed!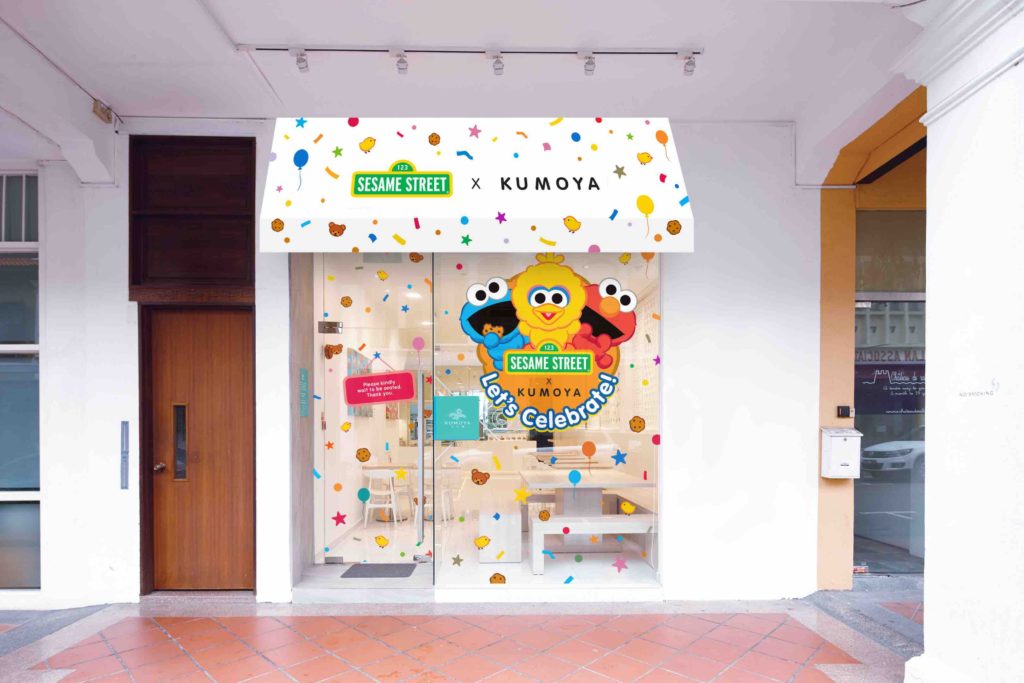 Did we mention that one lucky diner will walk away with a Giant Cookie Monster Plush. All you have to do to enter is spend a minimum of $128 on a single receipt and may the odds be with you! (Winner will be announced at the end of the pop-up cafe).
Of course Sesame Street merchandise will available so don't forget to pick up a little plushy (if you haven't already!)to make your experience even more memorable.
Sesame Street x Kumoya
Where: 8 Jalan Klapa, Singapore 199320
When: 26 September – 29 December 2019
Price Range: $11.90 – $27.90 (minimum spend $10 per person)
You may also enjoy reading: