Singapore's very own Amazonian rainforest adventure, Rainforest Lumina is all set for its second season to roll out in style. Look out for major enhancements to various zones all around including a song and dance routine by Tairee the white tiger and an astounding orchestral session conducted by none other than Bob the playful otter. When the immensely popular Singapore Zoo retires for the day, Rainforest Lumina's dazzling display begins to shine bright in the night.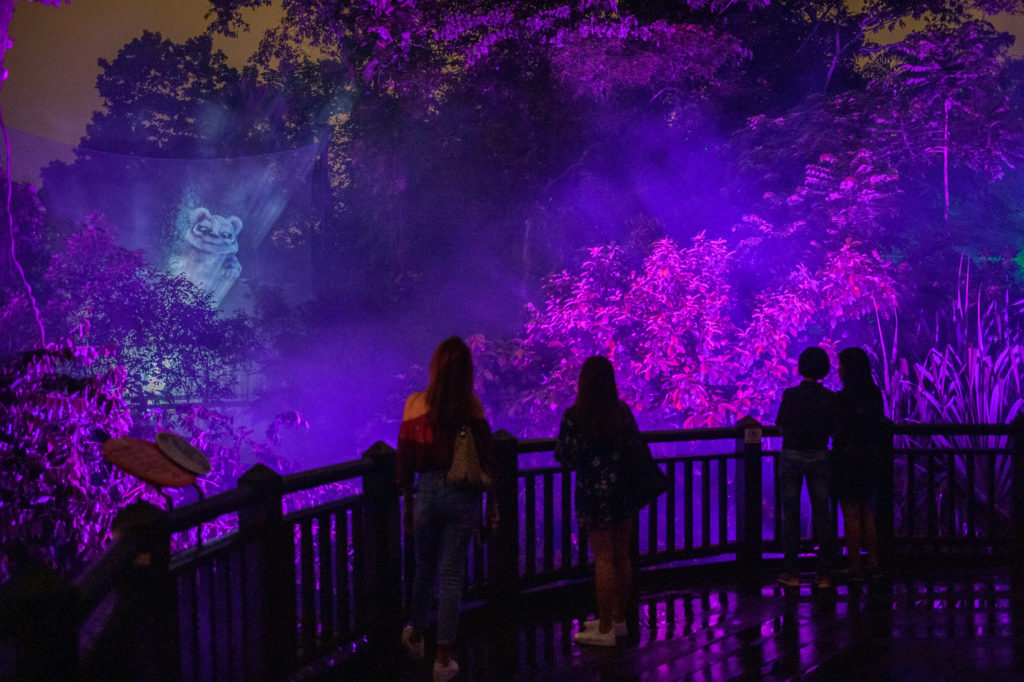 Last year, Wildlife Reserves Singapore and multimedia studio, Moment Factory, collaborated to bring Rainforest Lumina, Southeast Asia's first illuminated multimedia night walk experience at a wildlife park. Think of an immersive and interactive journey that will make you see the rainforest in a whole new light. Using elements such as projection, mapping, lights and an unusual soundscape, guests will be able to rediscover the zoo at night enabling them to become one with nature in a magical way.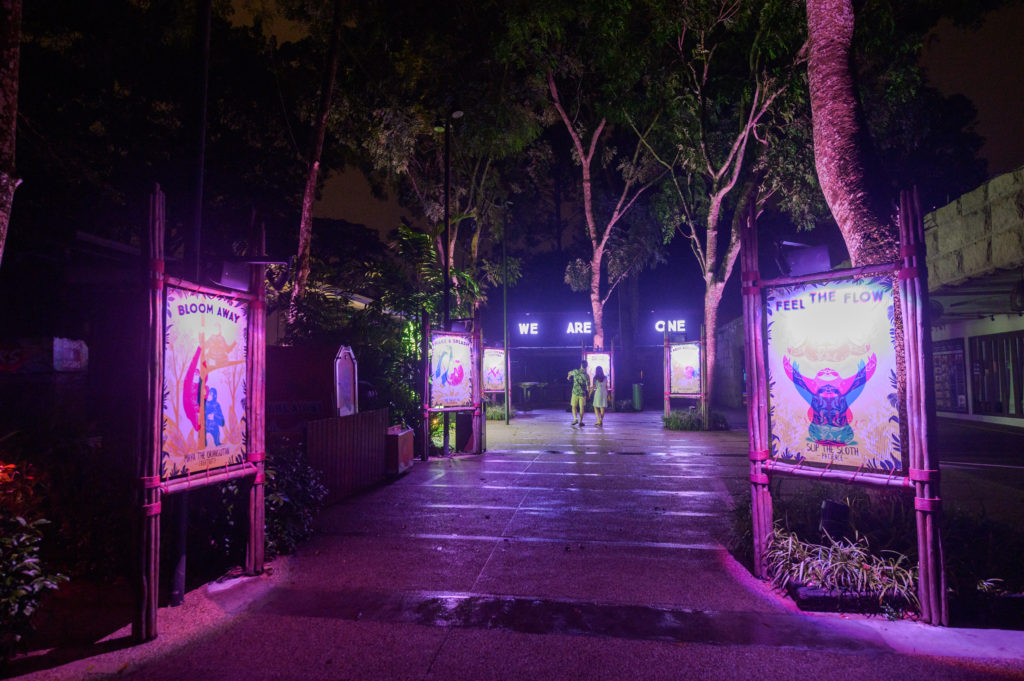 Come nightfall, the familiar landscape of the zoo turns inside out against a fantastical symphony of light and sounds. Let all your five senses awaken as you are swayed away by the Creature Crew, a quirky group of unlikely heroes including Orangutan, Flying Fox, Sloth, Chameleon, Asian small-clawed otter, Pangolin, Hornbill and Tiger Cub as they swing you away for whimsical adventures. Learn the importance of giving back to the rainforest, which consists not only of nature but animals and humans too. Chant the Creature Crew's contagious motto, "We are one" as you play, sing and discover their enchanted world.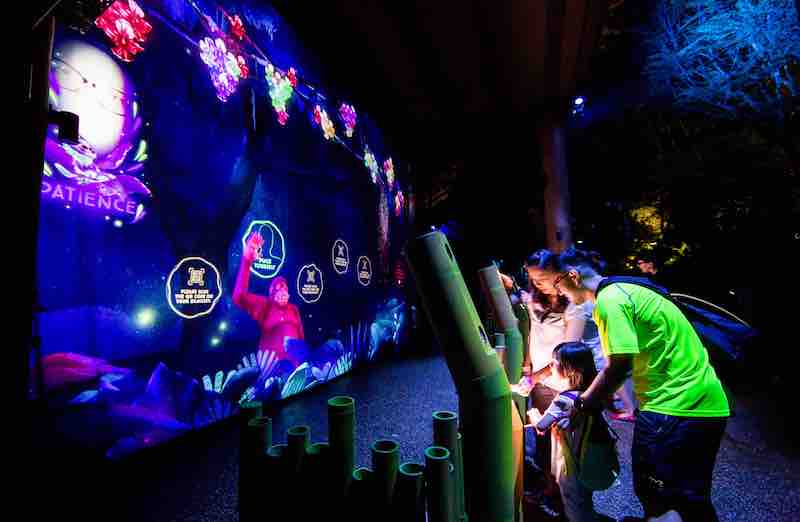 Inspired by the local culture and the natural beauty of the site, this one km-long walk consists of 11 different zones that are bound to be a mesmerizing multimedia experience for guests of all ages. More specifically, there are at least 4 interactive zones to bring out the inner child in you and if you're already a child well then sky's the limit for your wonderment. In Sing Like an Animal, young and old alike will have to create inspirational music using their own whispers and songs to make the Creature Crew appear from the jungle. Watch in awe as a breathtaking visual narrative unfolds in Call of the Wild showcasing how the brave Creature Crew bands together to protect its home from all kinds of challenges. Be prepared to stare when the little ones go nuts as they follow the Creature Crew's mischievous antics in Play Like an Animal. Take a photo in Wall of Fame to cap up your memories with your loved ones and of course the Creature Crew.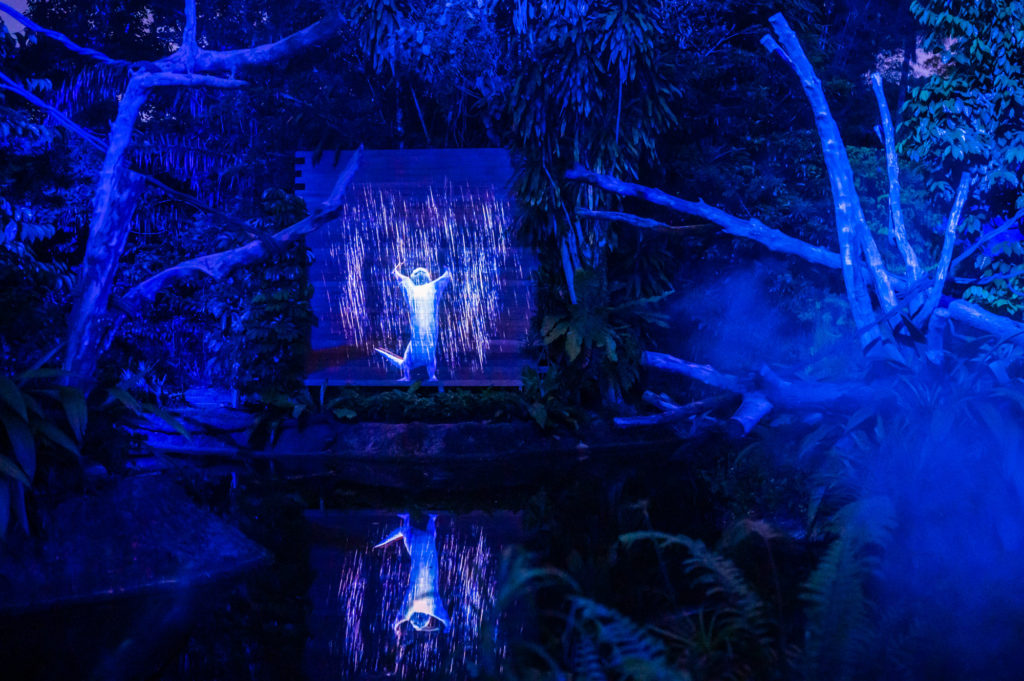 No doubt Rainforest Lumina is first and foremost promoted as a multimedia attraction, but it also sends a deeper message to its audience, mainly, that we should all come together to protect and preserve our shared wildlife.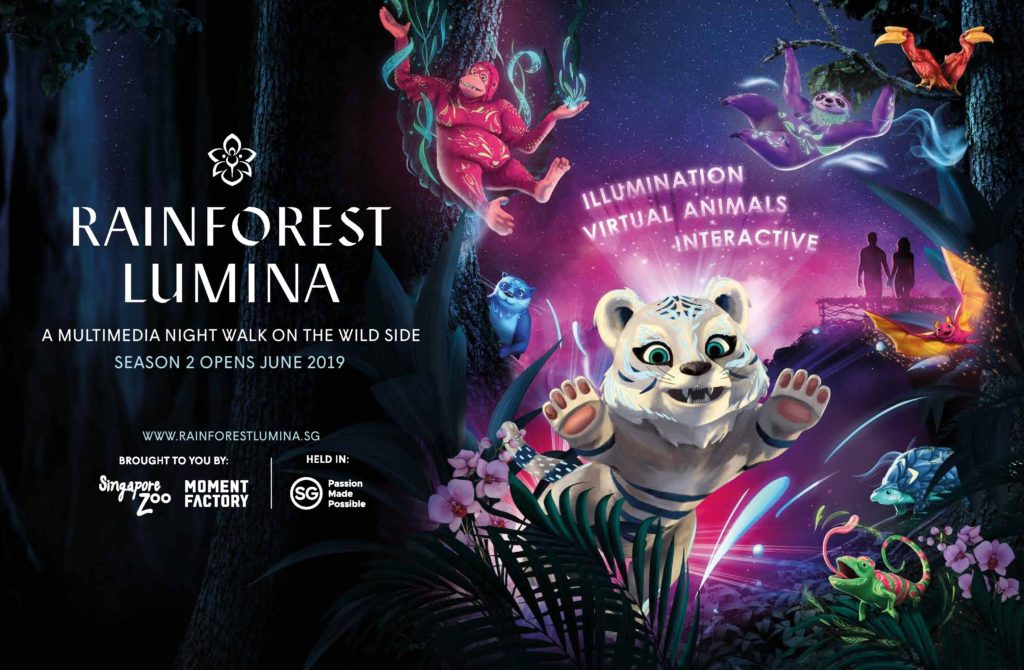 Address: Singapore Zoo, Mandai Lake, Singapore
Admission: Adults: $18, Child: $14
Dates: June 2019 onwards (7:30pm – 12 midnight)
For more awesome ideas for family activities, check out our directory and other fabulous and exciting events for the kids!
You may also enjoy: