He's the coolest dog in town and he's got his very own red house. All right Singapore, get ready for one big, collective "Awwwwww" as everyone's favourite beagle, Snoopy makes his way to pop-up central, Kumoya Cafe.
Watch out for those white fluffy clouds hanging from the ceiling as you make your way into a completely done up café taking you back to those irresistible and uber-popular Peanuts comic strips. Seat yourself on the "cute as button" tables covered with Snoopy illustrations and let the conversation flow about the many versions of Snoopy whether as an ace pilot, a dangerous pirate or more appropriately a genius chef.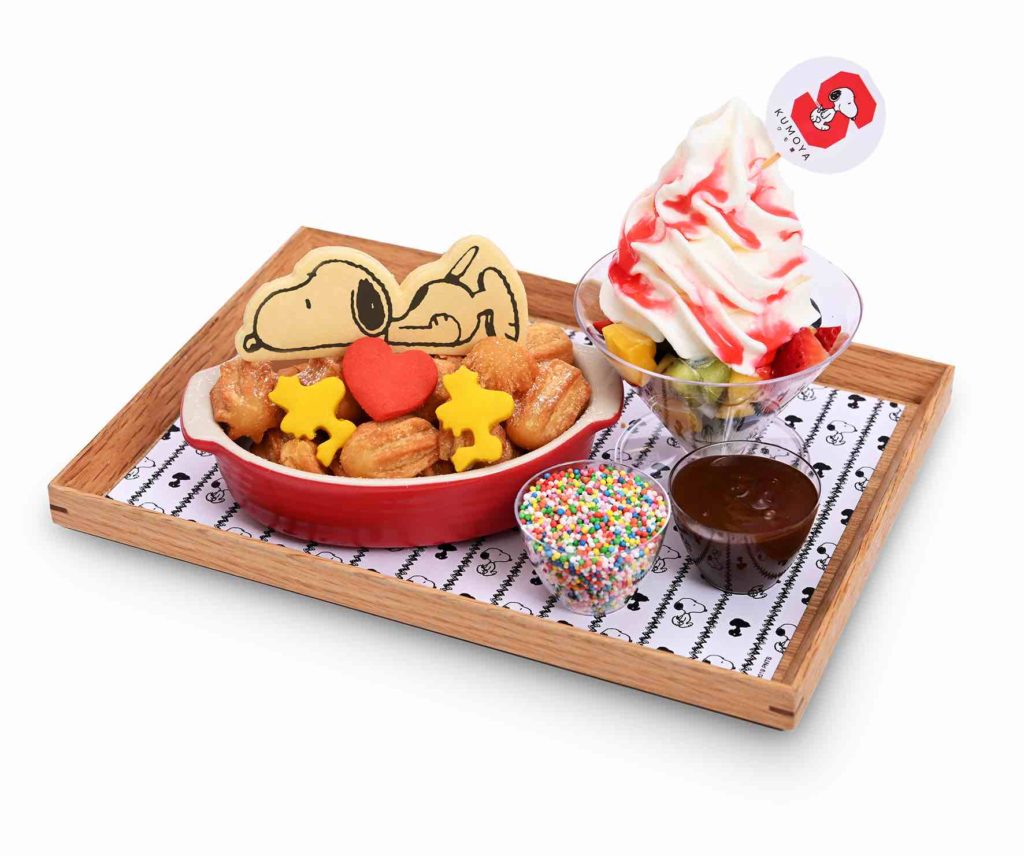 Seeing as Snoopy and his best pal Woodstock are looking to share their love, laughter and friendship with the lot of you, you might as well kick back, relax and prepare for all your 5 senses to be overwhelmed in the best way possible.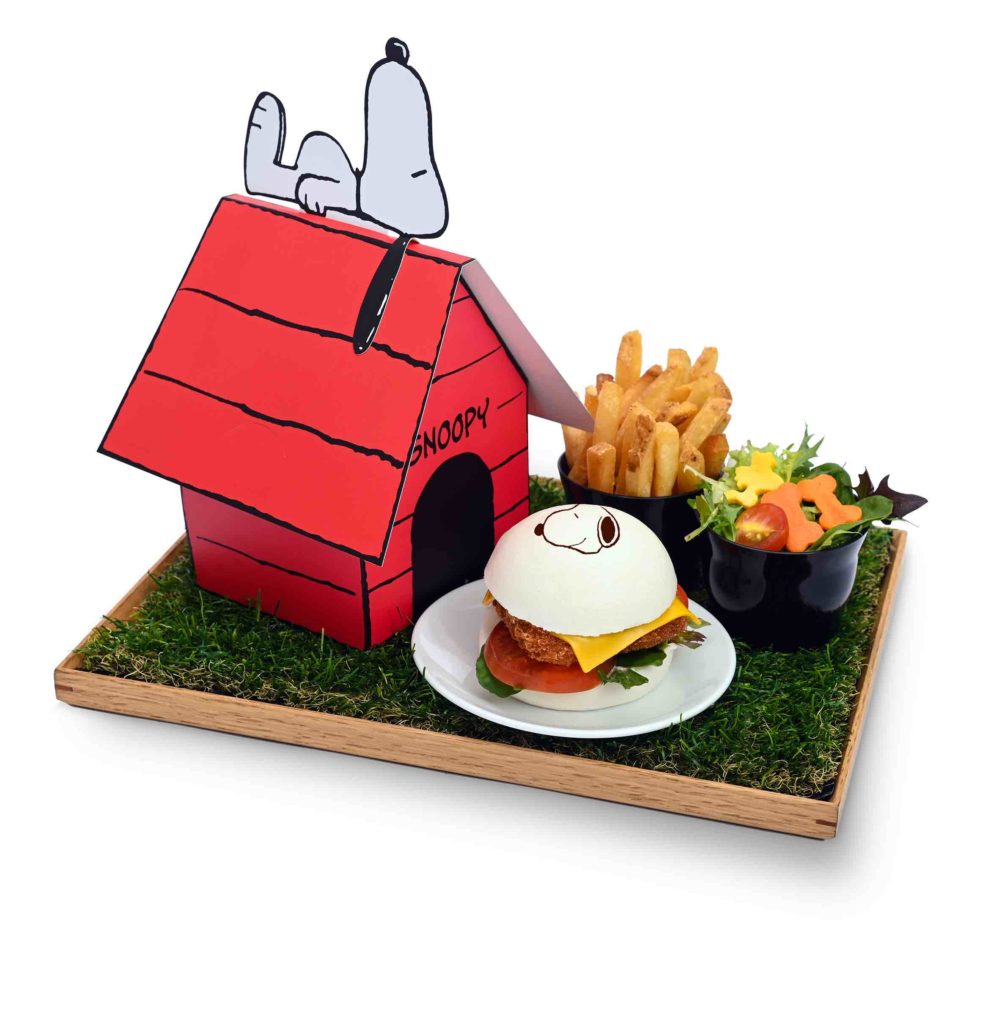 Award-winning food artist Little Miss Bento (Shirley Wong) begins this particular-themed culinary journey with Snoopy Special Snacks. Take your pick of hand-cut fries whether they are truffle, nacho cheese or sweet potato. You can compliment that with the very popular Karage Chicken with Shoyu Glaze or maybe the Shrimp Bomb with Wasabi Mayo. It's when you reach the mains that the fun really begins what with options like Snoopy Sizzling Seafood Tempura and Snoopy Sleep Tight Mushroom Sauce Rice with Roasted Chicken which by the way comes with its very own complimentary Snoopy drawstring pouch. The kids are bound to go for the Snoopy's Doghouse Fantasy Ebi Burger (vegetarian option is also available). Then they can wash it down with a Snoopy's HaHaHa Good Times Hot Chocolate. And now we'll jus merrily skip to dessert so you can order Chill Out with Snoopy Original Churro Balls with Fresh Fruits Parfait (free Snoopy keychain plush with this one).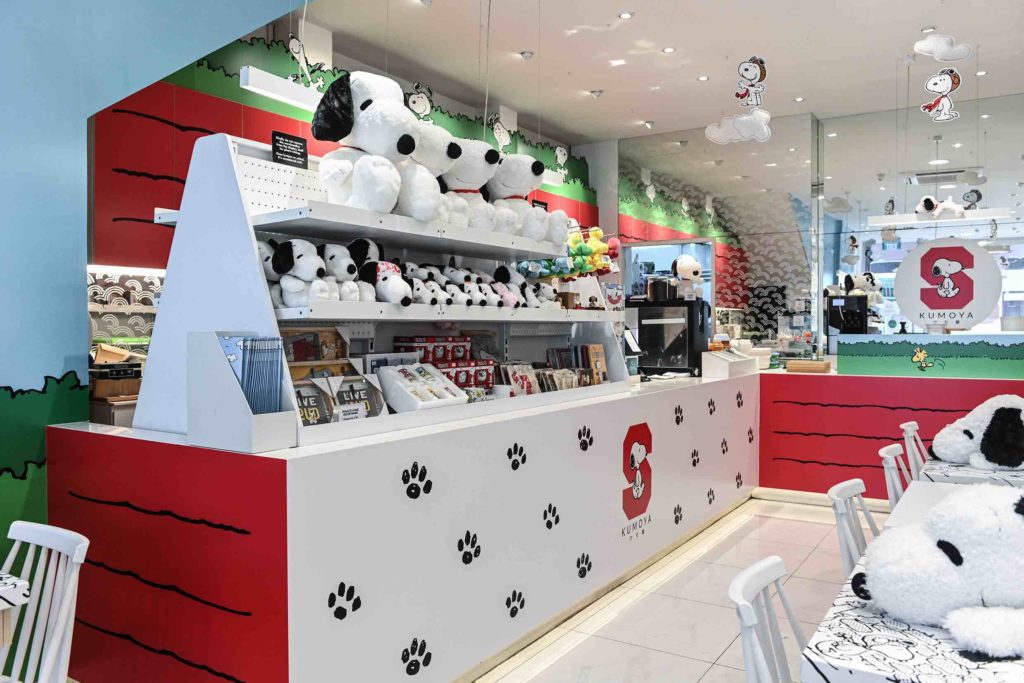 If you weren't one of the lucky few to get a complimentary Snoopy memento, you can always load up on some Snoopy merchandise on the way out. As usual dining time is limited to 90 minutes and minimum spending is $10 per person. Be sure to catch this retro, quirky oh-so-charming pop-up café on from 13 June 2019 – September 2019.
We would like to leave you with the following Snoopy thought. "ARF!"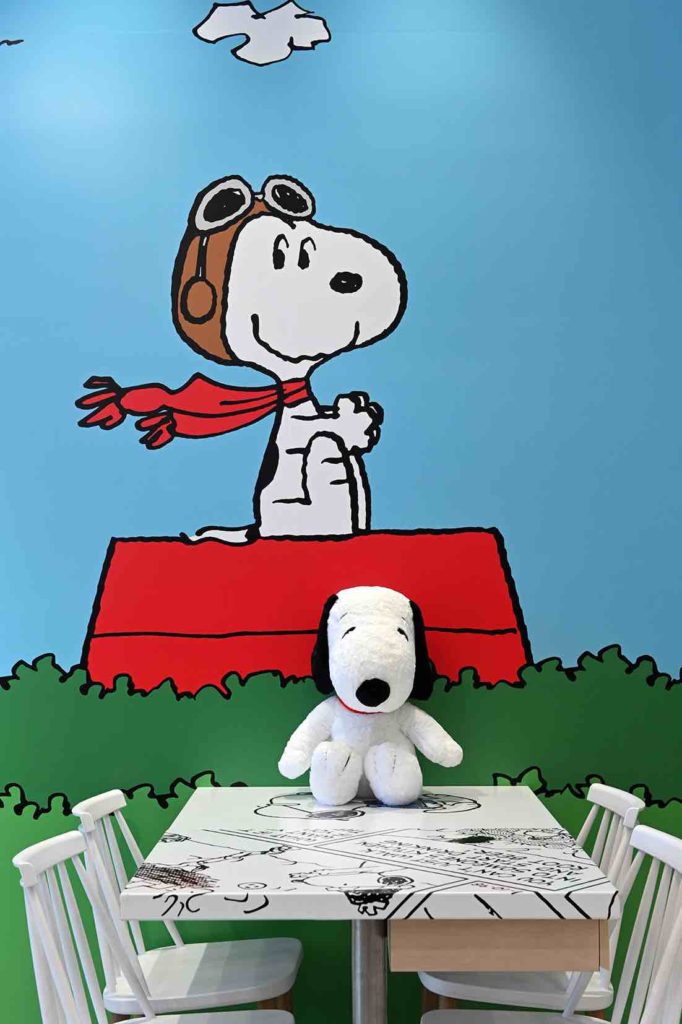 Kumoya x Snoopy
Where: 8 Jalan Klapa, Singapore 199320
When: 13 June – September 2019
Price Range: $9.90 – $27.90 (minimum spend $10 per person)