In town for the holidays and not sure where to head? Follow us as we lead you to relive your childhood and for your kids to maximize theirs! No one can deny carnivals are the epitome of clean, wholesome fun. The Prudential Marina Bay Carnival is an amalgamation of everything a carnival does right.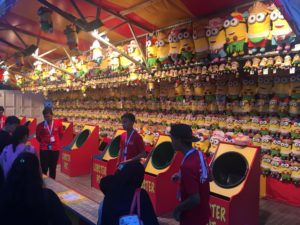 Try your luck at the Lobster Pot and stand a chance to win a plush minion or 2.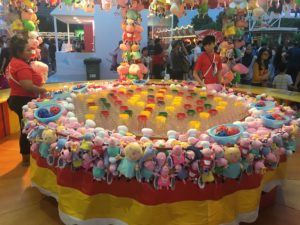 A child can never have enough Peppa Pig plushies so go ahead and try to get a ball inside the glass.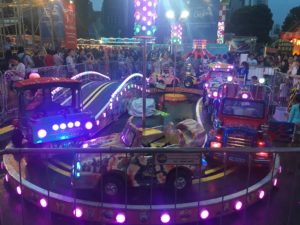 Choose your favorite jeep and enjoy a ride around the San Francisco Rail Union.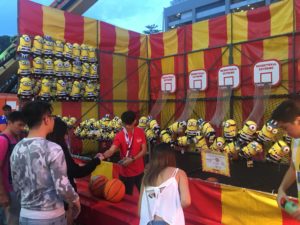 Let your inner Michael Jordan out and try your luck at Basketball Extreme!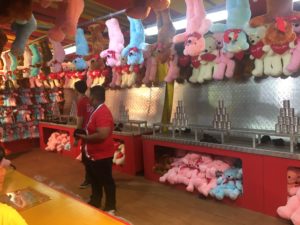 How can anyone walk away from a carnival without winning a big blue teddy bear? Put your game face on and strike those cans with the ball!
https://youtu.be/TkROxIDfGU0
Once you're done racking up the points at the game stalls head on over to the rides section. No carnival is complete with a ship ride which will ensure your scream is louder than your neighbours.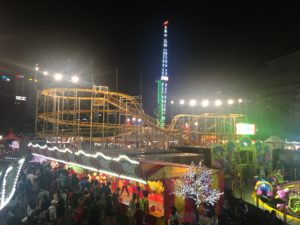 There's the Euro Coaster to get your vocal glands going. Bumper cars to get your hearts pumping. And many other thrilling rides to get your various body parts moving and grooving!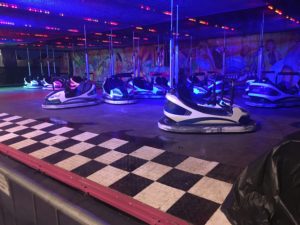 Of course there will be food aplenty with everyone's favorite fried snacks and fizzy drinks to complete the whole carnival experience. Because this is what holidays are all about. Friends, family, food and FUN!
Prudential Marina Bay Carnival
08 December – 01 April
2 Bayfront Avenue,
Singapore 018972