October rolls around and everyone, kids and adults alike, automatically starts to contemplate about Halloween. From Halloween parties to trick or treat events, and best costume competitions to haunted house venues; the little red dot is brimming with action. So light up those carved pumpkins, hang up the spider-web decorations and put on your scariest foot forward!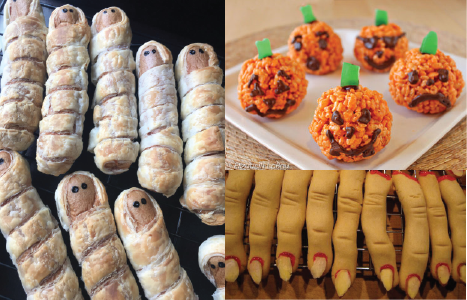 Get your little ghosts, goblins and witches together for a fun time in the kitchen. Kids will get to hone their creative skills by mixing and measuring, stirring and decorating. After the 1.5 hour baking session, the little participants will get to enjoy devouring their hard work as they feast on spooky treats with names like Severed Finger Cookies, Oozing Brain Cupcakes, Mummified Sausages and Jack 'O' Lantern Crunch Balls. There will even be a little craft corner for when the kids have some free time. Be sure to dress up to really get yourself into the Halloween spirit!
When: Saturday, 26 October 2019 (10:30am – 12pm)
Where: Expat Kitchen, 9 Norris Road, #02-01
Ages: 4-8 years
Cost: $55
Experience spookiness at its best when you participate for the last time in exploring the haunted trails in Ulu Sembawang and uncover its darkest secrets. Get ready for a series of haunted trails, terror games and many more! Have a go at the many Halloween-themed, kid-friendly game stations including Pin the Bones, Mystery Box, Feed the Monster and Frankenstein Bowling. Afterwards, settle in for some tarot card reading. Be sure to enter for the Best (or Scariest) Dressed Awards as well. Happy Terroween!
When: 19 – 20 October 2019 (7:30 – 10:30pm)
Where: HomeTeamNS Sembawang
Ages: 5-12 years
Cost: $15/child, $20/adult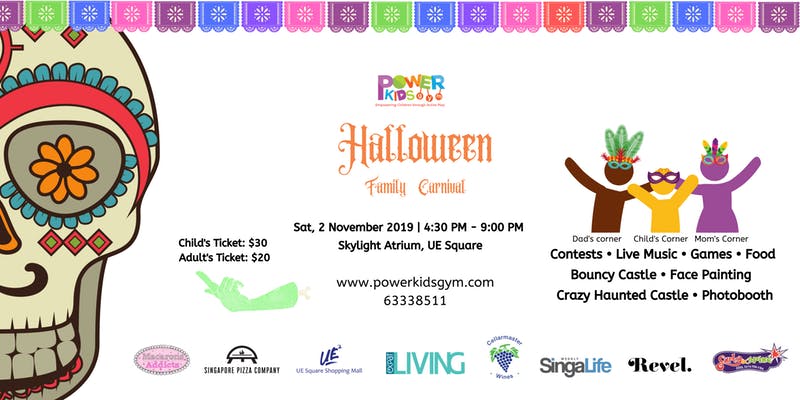 Power Kids Gym is gHOSTING the biggest, craziest, and FANGTASTIC Halloween Family Carnival on Saturday, 2 November 2019 from 4:30 pm – 9:00 pm at Skylight Atrium, UE Square. Carnivals are fun anytime of the year but come Halloween they become even more spooktacular. Grab the entire family and make your way to Power Kids Gym where everyone can enjoy a range of exciting activities. Whether you want to show off your moves in the Dance Arena, find your way out of the Crazy Haunted Castle, jump sky-high on the Bouncy Castle or strike a scary pose at the exclusive photoshoot, the Halloween Family Carnival has it all.
When: Saturday, 2 November 2019 (4:30 – 9pm)
Where: Skylight Atrium, UE Square
Cost: $20/Child, $30/Adult

October half term break is nearly upon us and at Evolve Performing Arts, that means HOLIDAY CAMPS – keep your kids busy and happy with our magical October holiday camps. Expect witches, wizards and warlocks as well as ghouls and goblins of all kinds as we all immerse ourselves into the magical, mystical world of Lord of the Rings and Harry Potter. Your own little monsters will create a show in a week including set, costume, dances and songs all based around our spooky themes. There are still some spaces available so sign up now!
When: 21 – 25 October & 28 October – 1 November (9am – 12pm)
Where: Evolve Arts, 991D Alexandra Road
Cost: $350 per student/week (Group discounts available)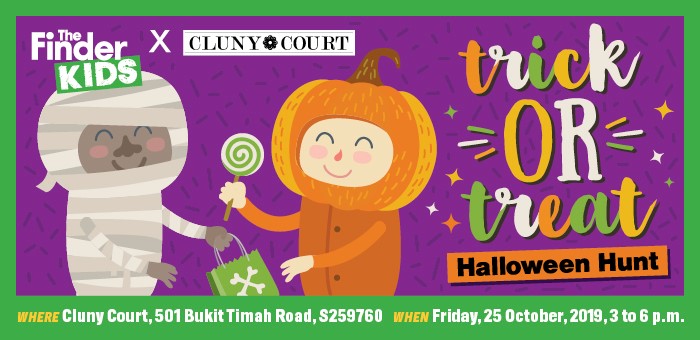 Put on your best Halloween Costume and make your way to Cluny Court for an afternoon filled with fun, food and friends. Enjoy some fantastic activities such as the Halloween Hunt where you're bound to walk away with candy galore and a Costume Contest where best efforts will rewarded. Be sure to take a ton of photographs.
When: Friday, 25 October 2019 (3 – 6pm)
Where: Cluny Court
Ages: 2- 12 years
Cost: Free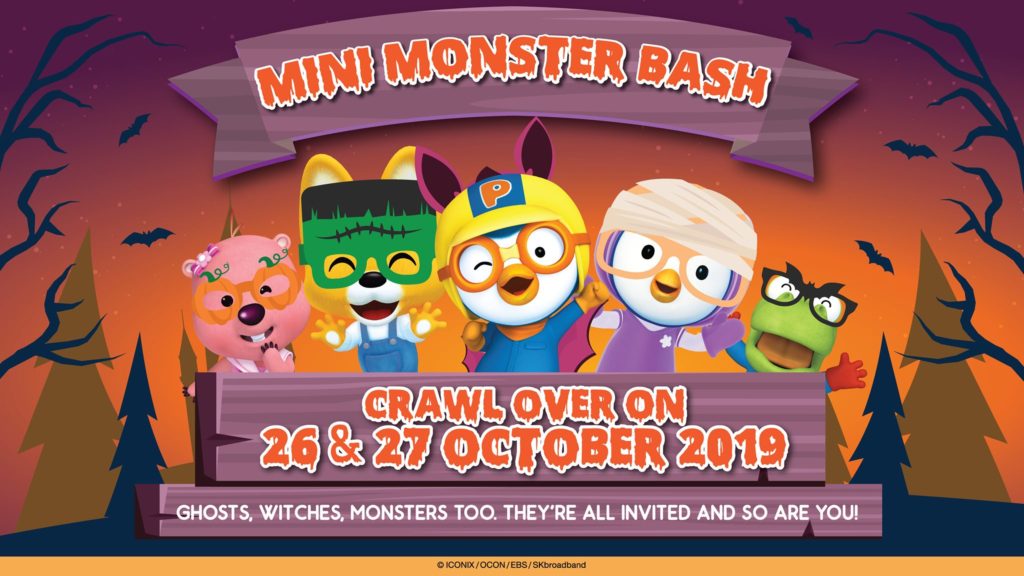 Calling all the mini monsters to come dressed up in their Halloween best and bring their trick or treat bags. Pororo Park is inviting everyone for a howling adventure complete with spooky game zones. Show off some scary dance moves while you're at it. Sing along with Pororo and Friends in a Mini Musical. Take home the fun with you in the form of yummy treats.
When: 26-27 October 2019
Where: Pororo Park
Cost: Toddlers under 2: $24.50; Children aged 2 – 12: $29.90; Accompanying Adults: $6
What's Halloween without at least one entry to a haunted house? NTU Alumni Club is all over this problem with their haunted bat house. Grab your buddies so you can all comfort each other while you scream at the top of your lungs. Enjoy other fun activities like making a DIY-Eyeball drink and Wormy Cupcake.
When: 9 November
Where: NTU Alumni Club
Cost: Free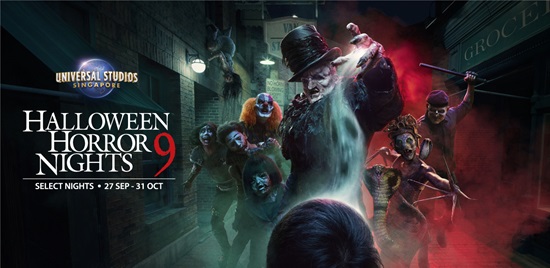 We're talking 5 haunted houses, 2 scare zones, 2 killer shows and a roving Undertaker. That's right. Universal Studios' annual Horror Nights is back and how. Once you're done screaming your lungs out of terror, get ready to scream some more but this time with delight as you enjoy specially designed floats, electrifying acts and visually stunning pyrotechnics. Don't miss out the Halloween Carnival where you win some scary mementos amidst creepy clowns. Have a horror-iffic time!
Where: Universal Studios
When: 27 September – 31 October
Cost: $53++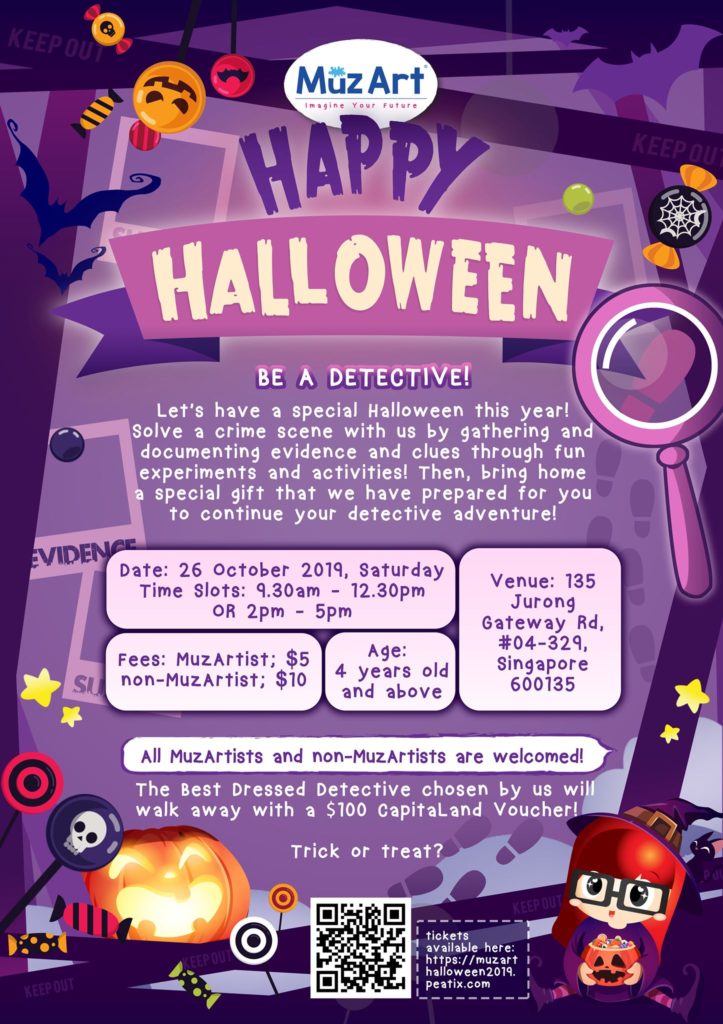 Brush up on your detective skills this Halloween. Dress up in your best detective outfit and head out to MuzArt with magnifying glass in hand. Enjoy solving crimes and documenting evidence with your buddies like real detectives. One thing we're certain of is that you're bound to walk away with a lot of candy as evidence. Happy Haunt-ing!
When: Saturday, 26 October 2019
Where: 135 Jurong Gateway Road, #04-329
Cost: $5 (MuzArtist), $10 (non MuzArtist)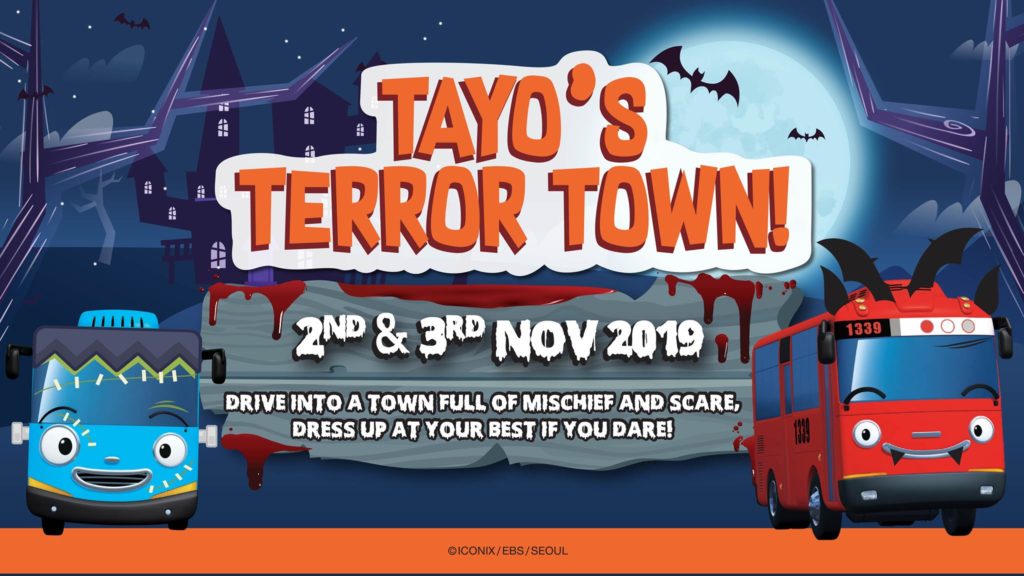 Got a car filled with mischievous kids looking for some Halloween fun? Dressed in their best costumes and with trick or treat bags in hand, kids can look forward to a fun-filled afternoon here. Find your way out in a haunted maze, play an exciting game of Ghosts vs. Guns, walk away with a balloon animal or flower and best of all go home with tons of candy!
When: 2 – 3 November
Where: E!Hub@Downtown East
Cost: Below 1 yr: Free (adult $6); Toddler (1-2yr): $20; Child (2-12yr): $28; 1 Accompanying Adult per Child: Free; Additional Adults: $6 each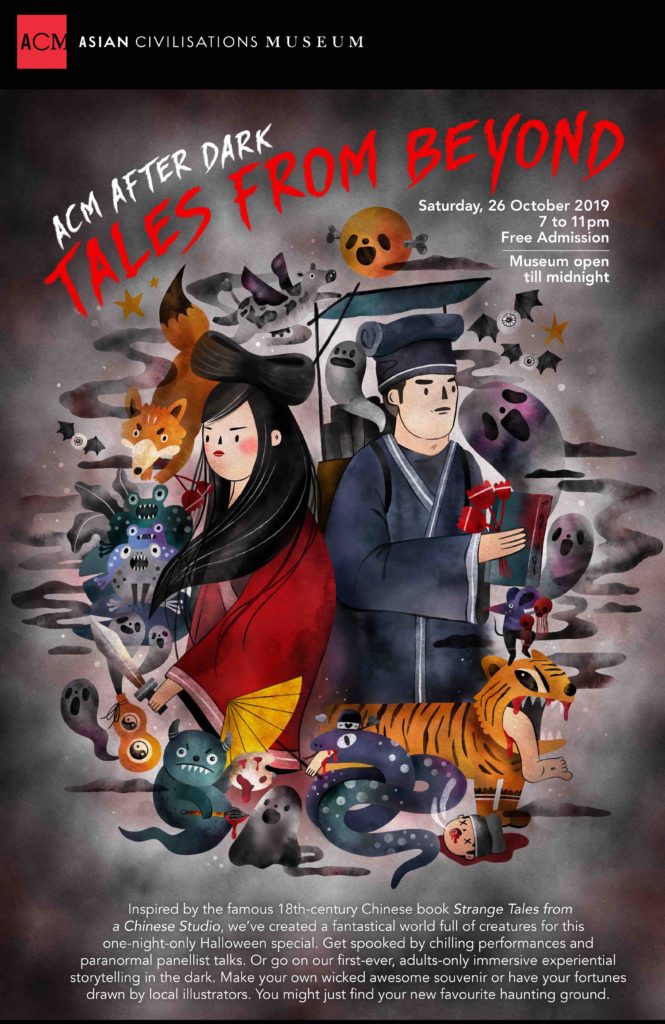 Granted museums are filled with history and learning but nobody said they can't be filled with vampires and ghosts as well! ACM After Dark returns with another exciting line-up of Halloween activities, chilling performances and paranormal talks. While adults get to hear haunting tales from local storytellers, kids can make their own wicked souvenir. Be sure to get your fortunes read to hear what the future holds. Now this is what we call A Night at the Museum!
When: Saturday, 26 October 2019 (7 – 11pm)
Where: Asian Civilizations Museum
Cost: Free